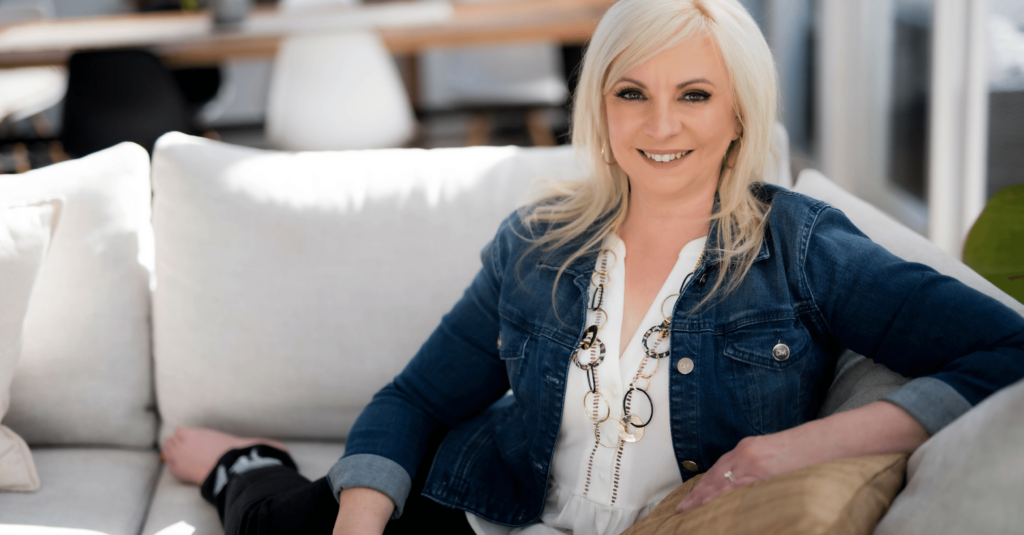 If you're reading this, CONGRATULATIONS! You've made it to the end of 2021.
Where I live here in Sydney, Australia, we saw in the New Year in lockdown, and then went into another 4 month lockdown during the middle of the year.
As someone who is an extrovert and has a love language of physical touch, I found it quite challenging. Anyone else missing hugs?
Here at Team Riley, we're proud of what we've accomplished this year.
Our implementation team, 'The Genies', completed 1346 jobs for our coaching clients.
This meant our clients could spend their time on building and growing their business and less time on the tasks that they really don't enjoy doing. They had tasks taken off their hands like content writing, sending regular emails to their list, creating webinar funnels, designing brand assets and much, much more.
Growing our implementation team is a big focus for us through 2022 so we can help more coaches grow and scale their businesses faster.
I integrated Human Design into our business coaching programs.
Helping my clients understand more about themselves and how to best use their energy has been such a fulfilling journey. I'm so glad I made the decision to fully lean into this area. I look forward to helping even more people next year to fully align their business with their purpose, and do business with more ease.
We successfully rebranded the Thought Leaders Business Lab podcast to Influence By Design.
There were 101 episodes of the Influence By Design podcast released during 2021 (formally Thought Leaders Business Lab).  This equates to:
Over 3500 minutes of audio.
101 audiograms created
Over 300 images of quotes taken from episodes
In excess of 25,000 words of show notes
Podcasting is my content of choice to create, so in addition to my main podcast, I have also been livestreaming two other shows weekly.
Next Level Influence with my co-host Melanie Benson. We go live each week Tuesday 5.30pm PST / Wednesday 12.30pm AEDT to share the strategies to build your influence, break through your revenue ceiling, and take your coaching business to the next level. You can catch the show on Instagram so connect with me over @thesamriley.  
Business Geeks Podcast with my co-hosts Jennifer Crawford and Joe Pardo, where we discuss hot business topics and answer your business questions live. Bring your questions each Thursday 4pm EST / Friday 8am AEDT.
And keep your eye out, because there is another show in the pipeline that will be launching in 2022. This one will be with one of my most favourite people, so I'm more than a little excited.
We welcomed Andrew Griffiths to our coaching team.
Andrew Griffiths is very well known as Australia's #1 small business author, with 14 bestselling books sold in over 65 countries. In the past 10 years Andrew has helped over 850 people to write and publish their first non fiction book. He has developed a unique set of frameworks and processes that have been used successfully by new authors across every industry imaginable, in Australia, New Zealand, Singapore, the USA and the UK.
So I couldn't be more excited to announce that Andrew will be joining us as our official author coach for our Black Diamond program in 2022. Will you be joining us?
Our Yearly Theme
Each year, we choose one word to focus on as the theme for our year, and our 2021 theme was FLOW.
I loved this theme, and it helped us to make many decisions through the lens of flow throughout the year when things were feeling a little rocky.
It took us longer than normal to come up with our theme for next year, but we've finally settled on the theme of WEALTH. In 2022 we will be focussing on investing in all areas of our lives, which will set us up and look after us into the future. We will be focussing on investing in the traditional sense, as well as in our wellness, fitness, and relationships.
Random shares…
I completed 104 personal training sessions and consistently showed up even during lockdown when my motivation was at an all-time low.  This truly is the best example of having a good coach, because I easily could have let my fitness go this year without the support of my trainer, Cathy Carr. 
My favourite TV show this year was Ted Lasso. If you haven't seen this feel-good series, I can't recommend it highly enough – it warmed my heart and my funny bone.
And finally I want to thank YOU for being part of my world in 2021.
Wishing you all the best for a successful 2022 filled with love, wealth and happiness, and I look forward to staying connected with you and inspiring you to create and live the life of your dreams.
Samantha Riley
PS. Whenever you're ready, here are three ways I can help you grow & scale your coaching business right now:
1. Join The Coaches & Course Creators Group For Community & Collaboration
This free Facebook community is for coaches, course creators, speakers, experts and course creators who are growing and scaling their business too –  Click Here to Join
2. Book A Business Accelerator Call.
If you're a coach who wants to create consistent $10k months, book a quick 15-minute Accelerator Call. We'll work together to identify:
Your current situation and immediate opportunities for growth
Uncover the #1 thing holding you and your business back from scaling
Develop a 3-step implementation plan
Click Here to book your no-charge Accelerator Call.
3. Work with me and my Genies
If you'd like to work with my team to build your million dollar coaching business, just send me a message with the word PRIVATE. Tell me a little about your business and what you'd like to accomplish by working together, and I'll get right back to you. Oh… and in case you were wondering, my Genies grant wishes like looking after your tech, writing your content and designing beautiful brand assets, all day, every day.