Cathy Carr is a Holistic, Lifestyle, Nutrition, and Movement Coach working with women in midlife. She's been successfully working 1:1 with clients over the past 29 years but needed a new business model during the pandemic to continue serving her clients. She also wanted to grow her business in a way that didn't require her trading more time for money.
The Challenges
Despite being in business for 29 years, Cathy didn't have a way to work with clients online. She knew she needed to transition her business into something that more women could benefit from, especially women across the globe. There was also the burden of the pandemic where face-to-face coaching sessions were not possible.
In regards to marketing, Cathy was only attracting new clients via word-of-mouth referrals, which wasn't enough to create the visibility and business growth she wanted.
"I had no idea about marketing. My husband and I have been in business for 29 years, and we've just relied on word of mouth referrals."
The third major challenge was implementation. She didn't have the skills, or the time to learn to create landing pages, set up her email automations, or the design skills to create her new online brand.
Cathy mentioned that her main objective for the last 18 months was for her brand to gain more online visibility, so her business can cater to more women globally, but she didn't know where to start.
"I had done some work with another coach, her approach was fine, but it wasn't getting me where I wanted in my business."
Although Cathy had all the information she needed to run her own program, she didn't know where and how to use it. The knowledge was there, but her business was still in the same place. She wasn't able to deliver what she wanted to achieve.
So, Cathy went looking for someone to help her and Samantha popped out on her social media feed. It took her a year after their chat to finally join Samantha's program and it's been one of the greatest decisions she's made for her business.
The Solution
As soon as Cathy was introduced to Samantha's unique methodologies, it all started to fall into place.
Cathy had worked with other coaches previously, but had struggled to understand how to pull the pieces together.
Samantha helped her to execute a step-by-step process to develop her online coaching program, as well as develop a marketing plan.
Having the constant accountability and motivation led her to develop her confidence. Her online program was launched within 6 months of working with Samantha, and she now has a structured marketing machine that is effectively reaching more people every day.
"What makes Sam a unique and special person is that she cares. She wants you to do well. She really makes sure that she understands what you want to deliver, and she'll find any way, any solution to help you. She takes the time to understand who you are, what you want to deliver, and where you want to go moving forward."
The Outcome
Cathy joined Samantha's program and she was able to launch her online program in just 6 months.
Apart from gaining confidence, Cathy also has a lead generation system in place. She enjoys being able to initiate connections without sounding "spammy and salesy" and is able to communicate with prospects in a clear and effective way.
Cathy is also very appreciative of the ongoing support of the Genies. They set up her email automations, created landing pages, and a host of branded marketing assets and program material. She was able to close the gap of having a heap of information and yet not knowing how to implement.
"I feel confident because the steps, structures, and procedures are so clear."
Key Takeaways
Cathy had been trying to get an online program off the ground for almost two years but didn't know what to include in the program. This meant she was not getting paid for the time she was wasting.

She couldn't figure out all the moving parts she needed in regards to her technology stack. Having a step-by-step system and access to the Genies meant she launched within 6 months.

Cathy never thought it was possible to receive monthly recurring revenue (MRR) in her niche. She now earns consistent MRR from her online programs.

For 29 years, Cathy solely relied on word-of-mouth referrals to attract new clients. She now has a repeatable system in place to attract leads consistently.
What's Next?
If you're a coach or consultant and want results like this, I invite you to book a quick 10 minute Business Accelerator Call.
On this call we'll work together to identify:
Your current situation and immediate opportunities for growth
Uncover the #1 thing holding you and your business back from scaling
Develop a 3-step implementation plan
Click Here to book your no-charge Business Accelerator Call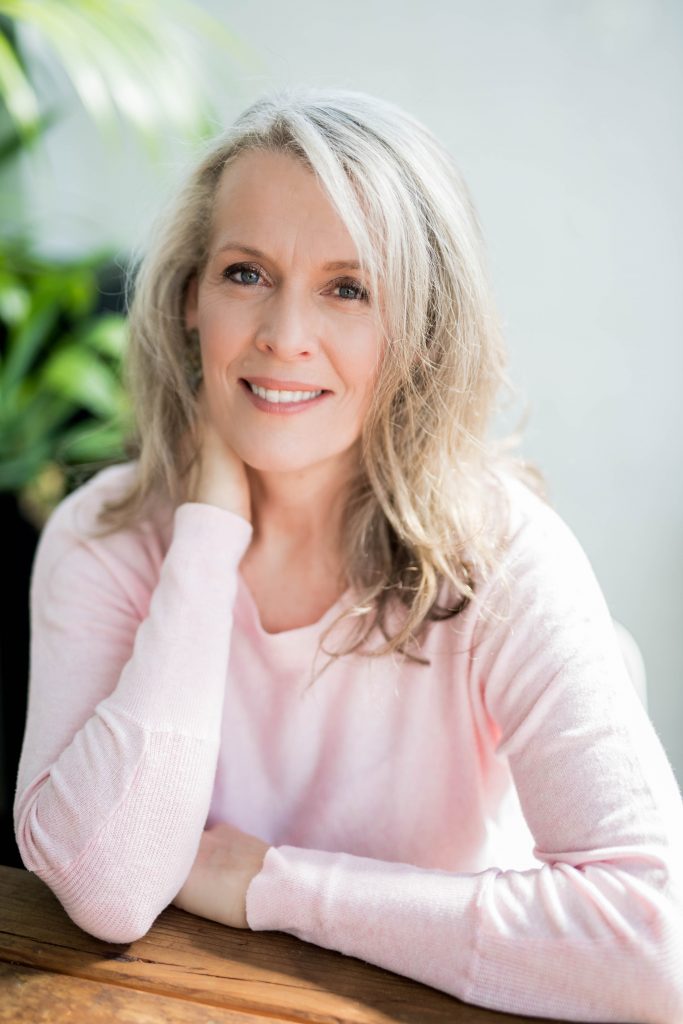 Cathy Carr has been empowering women for 29 years by helping them live an optimal lifestyle that encourages health and vitality. Her programs help women overcome health challenges such as stress, anxiety, fatigue, burnout, weight gain, and confusion over food and exercise. Cathy also coaches women who feel disempowered and who struggle to know their purpose in life.