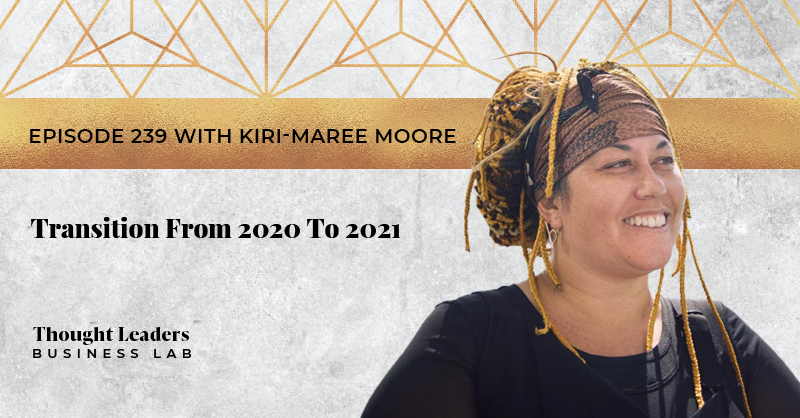 2020 was a crazy year. The world has been turned upside down and things will never be the same. But as we look to the future, let's bring our learnings from 2020 into the new year. 
This episode, I speak with Kiri-Maree Moore and dive into how we are preparing for 2021 in our business and what we see as the challenges and opportunities in the new year. Strong relationships, connections and collaboration are more important than ever, as the main tools to grow your business.
By being aware, prepared, and proactive, the pandemic will serve as a catalyst for positive change as we move forward into 2021.
WHAT YOU'LL DISCOVER IN THIS EPISODE:
Leaders giving from a full tank (4:30)

Challenges faced throughout last year (6:00)

Zoom fatigue (6:45)

Fast-paced year vs time to slow down (7:13)

Pivoting our business during the pandemic (10:49)

Being more effective working online (16:26)

Just because that was our norm, doesn't mean that doesn't need to be the norm moving forward (17:00)

Taking control of things we can control (18:45)

Pillars to hold our core business visions (20:25)

Disruption, Innovation, Collaboration, Contribution (21:20)

How decisions affect our business outcomes (22:45)

The power of collaboration and partnerships (24:50)

Building a core team for your business (27:38)

Burnout and knowing when to take a break (31:00)

Give yourself permission to take a break (32:39)

What does refueling look like for you? (34:00)

How to get excited about your business and work (34:39)

The boundaries that need to be put in place (36:30)

Taking time out for yourself can be collaborating with others (37:10)

Curate spaces in our culture for refueling (38:26)

Challenges that may come up in 2021 (40:40)

The importance of consistency (42:15)

The importance of transparency (44:50)

Stop worrying about what others are thinking (47:30)

The biggest advantage for this year (48:41)

Creating data-driven decisions (49:50)

The power of human connection (56:40)
Kiri-Maree Moore is a Global Influencer, Innovator and Future Thinker. Through her revolutionary mastery of The DecisionDNA Patterns™, Smart Sustainable Growth EcosystemsT™, and Culture Shifts where she closes the gap from problem to solution at the decision table. 
As a Global Advisor & Strategist + Investor, Kiri-Maree truly leads in innovative ways to scale growth + accelerate humanity impact to create a "100 percent for HUMANITY culture" going forward. 
An advocate of collaborations she partners with world leaders from leading companies, successful entrepreneurs, cutting edge innovators and global world movements. 
She is Founder & CEO of DecisionVelocity®Global, pioneering a "Smart, Sustainable Growth Ecosystem." which consists of 3 Enterprises | DecisionDNA Neural Pathway Training, theLEADERSmovement.com and VOICEadvocacy Foundation. 
Also, she is CEO/co-owns with her husband a company for coaches and consultants at "Million Dollar Coach." 
As a disruptor of patterns at top decision tables, she continues to narrow the gap from problem to solution to give voice + advocacy for the frontline of humanity. Being comfortable with the uncomfortable conversations. The ability to pivot quickly. And the capacity to shift the dial forward through initiatives like TheONEpercentMovement.com or the GlobalHumanIntelligenceForum.com. 
Kiri-Maree continues to lead to write to facilitate + train across the globe leaving a legacy as a nomadicCEO, a wife, a mama of 6 and a Gigi to two grandkids. 
CONNECT WITH KIRI-MAREE MOORE
http://theleadersmovement.com/
Connect with Kiri-Maree on LinkedIn
CONNECT WITH SAMANTHA RILEY
Connect with me on Instagram and Facebook
Connect with me on LinkedIn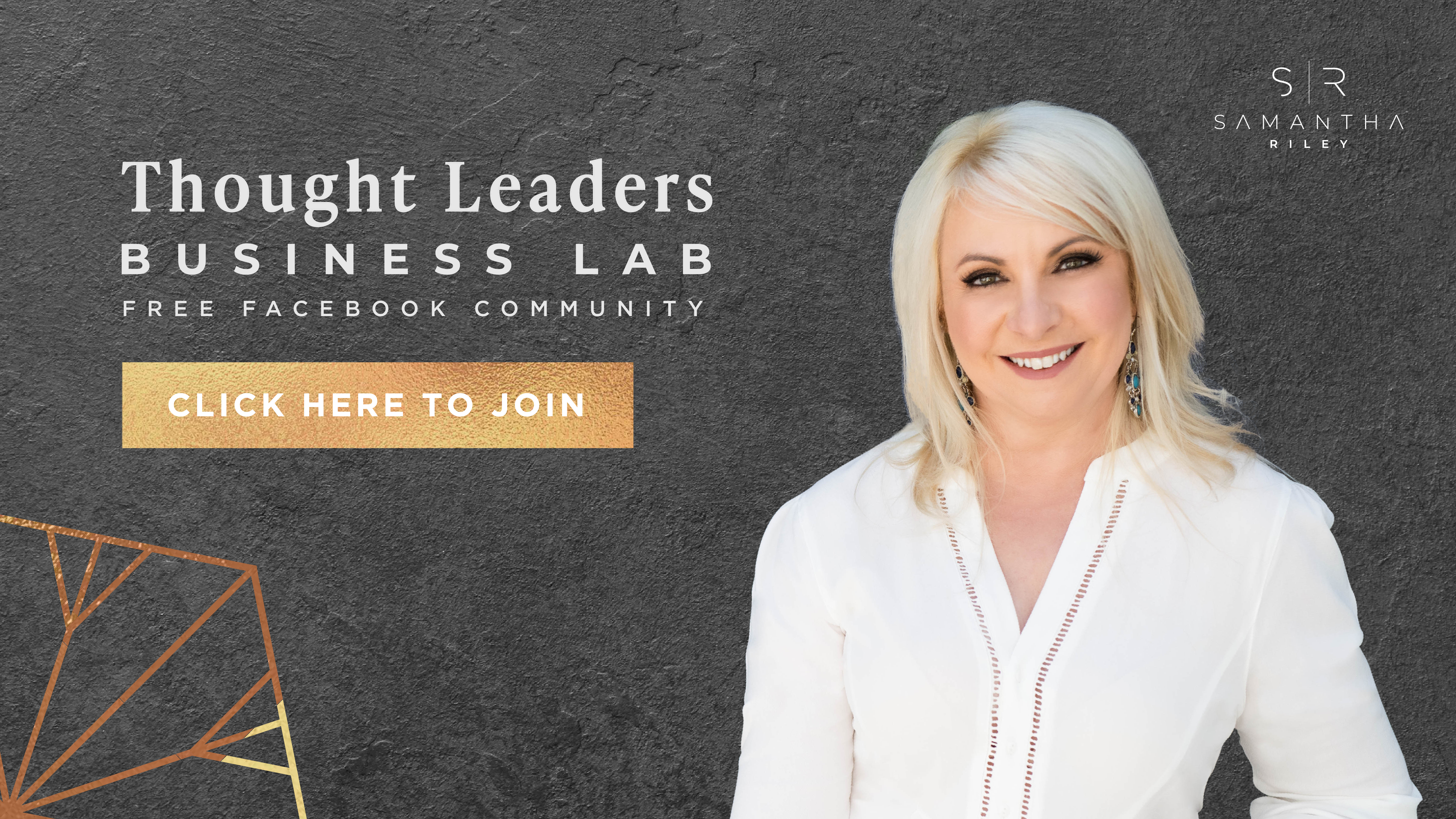 Haven't left a review yet?  We'd love your help to get to 100 reviews.  All you have to do is go to https://samanthariley.global/itunes Thanks so much for your support of the show.
Do you have a guest suggestion for the Thought Leaders Business Lab podcast, a suggestion for a topic, or maybe a question you'd like answered on the show?  Click here and let us know:  https://samanthariley.global/submit-suggestion/