The most efficient way to make money is to let your money work for you. 
This means taking control of your finances then using that control to further improve your financial stability. How can you set yourself up for financial security by making your money work for you?
In this episode, I speak with Brian J Brown of Predictable Wealth Advocates, on building wealth and investing in your business. He shares his insights on having the right systems in place to set yourself up for success in this competitive world.
Either you work for your money or your money works for you. The choice is all up to you. Are you setting your business and your future up for success? 
WHAT YOU'LL DISCOVER IN THIS EPISODE:
What do I do with my money? (3:25)

Putting money back into your business (4:29)

Coming up with our own strategy (5:24)

Listening to other people and copying them (5:44)

Where do you start? (6:25)

Where to put your money (6:40)

Infinite banking (8:08)

Stages of growing your wealth and business (10:18)

Investing in your business (11:00)

Difference of entrepreneurship and investment (11:39)

Asset allocation (13:26)

Two currencies: Money and time (15:40)

Choosing both business and investment (17:12)
Predictable Wealth Advocates connects ambitious Millennials and entrepreneurs with vetted Infinite Banking specialises, so they can secure a predictable financial future without diverting focus from their business or sacrificing their current lifestyle.
The business was started by two friends (Dr. Matt Pennetti & Brian Brown) who began using the amazing possibilities that Infinite Banking presented, and learned about the downfalls of not selecting a qualified agent to work with.
Masterclass: https://predictablewealthadvocates.com/register/
CONNECT WITH BRIAN J BROWN
Follow the Predictable Wealth Advocates on Youtube


CONNECT WITH SAMANTHA RILEY
Connect with me on Instagram and Facebook
Connect with me on LinkedIn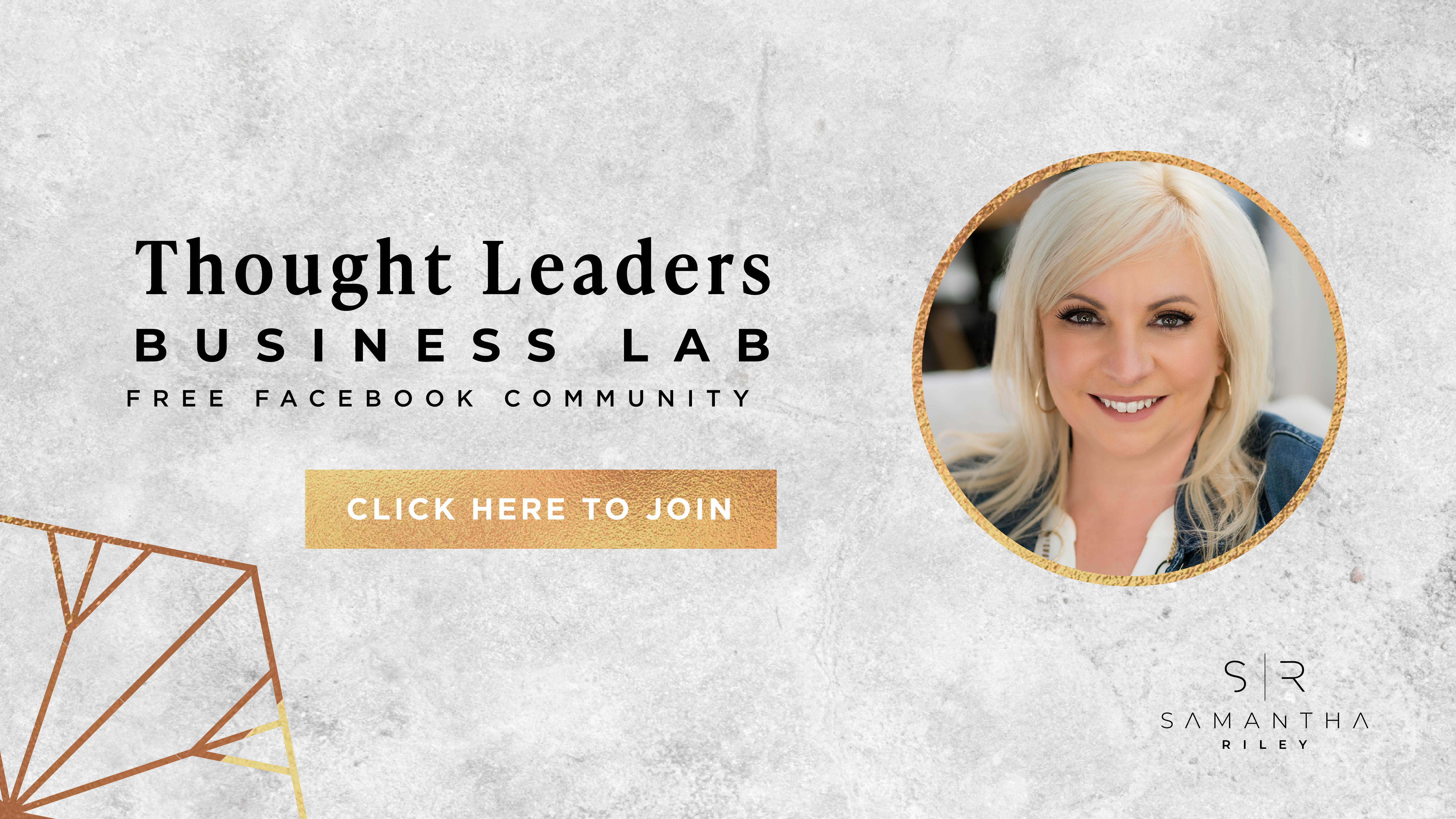 Haven't left a review yet?  We'd love your help to get to 100 reviews.  All you have to do is go to https://samanthariley.global/itunes Thanks so much for your support of the show.
Do you have a guest suggestion for the Thought Leaders Business Lab podcast, a suggestion for a topic, or maybe a question you'd like answered on the show?  Click here and let us know:  https://samanthariley.global/submit-suggestion/