It takes guts to talk about things that make us uncomfortable, but we can't put our heads in the sand. We need to open these conversations to ensure we grow our business in alignment with our values.
One of these difficult topics is marketing practices. Unethical marketing has been with us for decades, and these practices sell dreams that pop like bubbles.  
In this episode, I have an insightful conversation with content strategist, writer and speaker Anfernee Chansamooth. We talk about the good and the bad that's happening in online marketing today. 
We chat about marketers who care more about making a buck than a customer's needs…
Horror stories of coaches gone rogue… 
Things behind the scene that people never see…
The grey areas of each issue…
And tips and opportunities for 2021.
WHAT YOU'LL DISCOVER IN THIS EPISODE:
The reality behind the promise and dream of a six-figure launch (03:07)

The value in a failed launch (07:19)

What is authentic marketing and why has there been a shift in the market? (08:14)

What is inauthentic marketing? (10:17)

The grey areas depend on your values (12:36)

False scarcity vs adding true value (14:30)

Buyers' touchpoints (18:32)

You don't know what's happening in the background (20:38)

Social media and marketing (22:14)

How to balance adding value and charging a customer (25:38)

How does the seller manage the conversation? (28:17)

High-ticket pricing (33:54)

When providers don't deliver (37:28)

Giving a testimonial is also a form of service (43:30)

The biggest opportunities in marketing for 2021 (46:15)

Building an audience vs building a community (51:40)

A project to create a guide to authentic marketing (55:01)
Anfernee Chansamooth is a content strategist, writer, and speaker. He's the Director of Simple Creative Marketing, a company known for creating case studies and content that drive leads and sales for fast-growing services businesses.
He's worked with leading brands such as Bean Ninjas and Hub Australia.
Anf has appeared on Network Ten Australia and presented at TEDxTelstraSydney. He's been featured in top publications such as Forbes, Inc, Anthill Magazine, and Huffington Post. He's also a contributor to The Good Men Project and hosts the Transitions podcast.
Anf loves to travel and explore the roads less travelled in life, relationship, business, and sustainable living with his amazing wife Cindy. Together, they launched Remote Business Summit 2019.
Anf calls Sydney, Australia home.
To learn more about Anfernee and his work, listen to Episode 207: 5 Ways To Use Case Studies To Grow Your Business 
CONNECT WITH ANFERNEE CHANSAMOOTH
Download the free ebook on winning case studies
Connect with Anfernee on LinkedIn and Facebook
Follow Anfernee on Twitter and Instagram
CONNECT WITH SAMANTHA RILEY
Connect with me on Instagram and Facebook
Connect with me on LinkedIn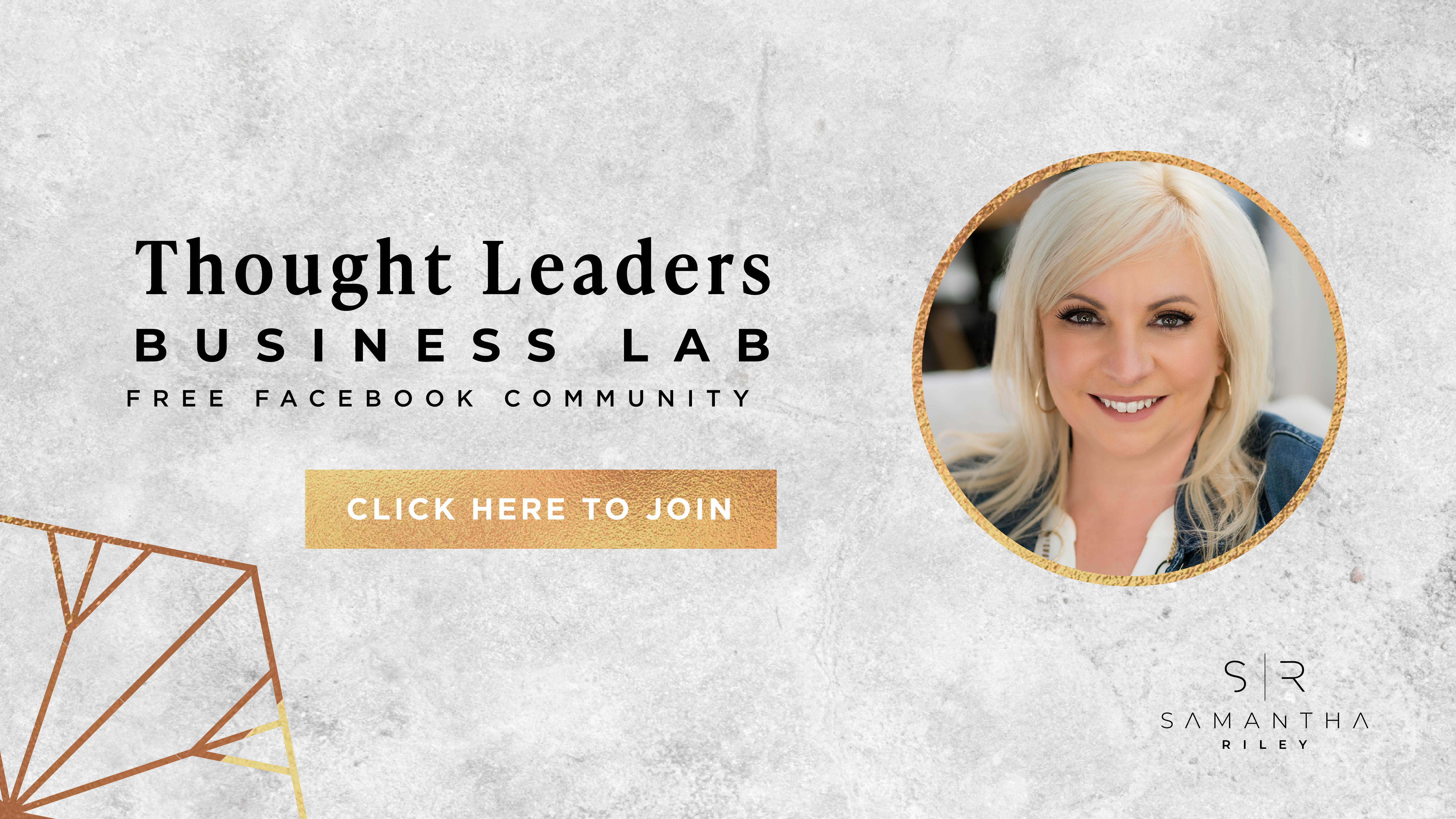 Haven't left a review yet?  We'd love your help to get to 100 reviews.  All you have to do is go to https://samanthariley.global/itunes Thanks so much for your support of the show.
Do you have a guest suggestion for the Thought Leaders Business Lab podcast, a suggestion for a topic, or maybe a question you'd like answered on the show?  Click here and let us know:  https://samanthariley.global/submit-suggestion/