All women go through it, but many of us don't talk about it. We shy away from discussing how our hormones affect our daily lives. We avoid talking about peri-menopause and menopause, and how it changes our physiology, cognitive and emotional states.
To get the conversation going, in this episode I have a heart-to-heart talk with Holistic Health Coach, Cathy Carr. We discuss why women brush this conversation under the carpet, and the changes that happen in our bodies which can affect us daily.
Cathy also shares words of wisdom for women who feel alone as they go through female cycles.
WHAT YOU'LL DISCOVER IN THIS EPISODE:
Let's talk about menstruation and menopause (01:57)

Grassroots: get to the root cause and your ancestral roots (11:53)

One size does not fit all (13:08)

How to know what food works for you (15:33)

Middle age changes women's lives (20:40)

Manifestations and effects of stress (26:15)

Stress: physical exercise (31:01)

Stress manifests as fatigue and soreness  (32:37)

Female hormones are different (36:07)

"Move in a way that makes you feel good" (39:01)

How to get your mojo back

(39:49)

"You don't need to go through this alone" (42:08)
DOWNLOAD YOUR DETAILED EPISODE COMPANION HERE
Cathy Carr is a mum of 2, business owner & passionate about Holistic Health & Wellness. She had the pleasure of coaching women in 4 continents throughout her 27 year career. Cathy inspires, empowers & educates women over 45 how to live a life of optimal health – physically, mentally, emotionally & spiritually. If you have the courage to start, you have the courage to succeed!
CONNECT WITH CATHY CARR
Cathycarrcoaching.com
Connect with Cathy on Facebook
Connect with Cathy on Instagram
Connect with Cathy on LinkedIn
CONNECT WITH SAMANTHA RILEY
Connect with me on Instagram and Facebook
Connect with me on LinkedIn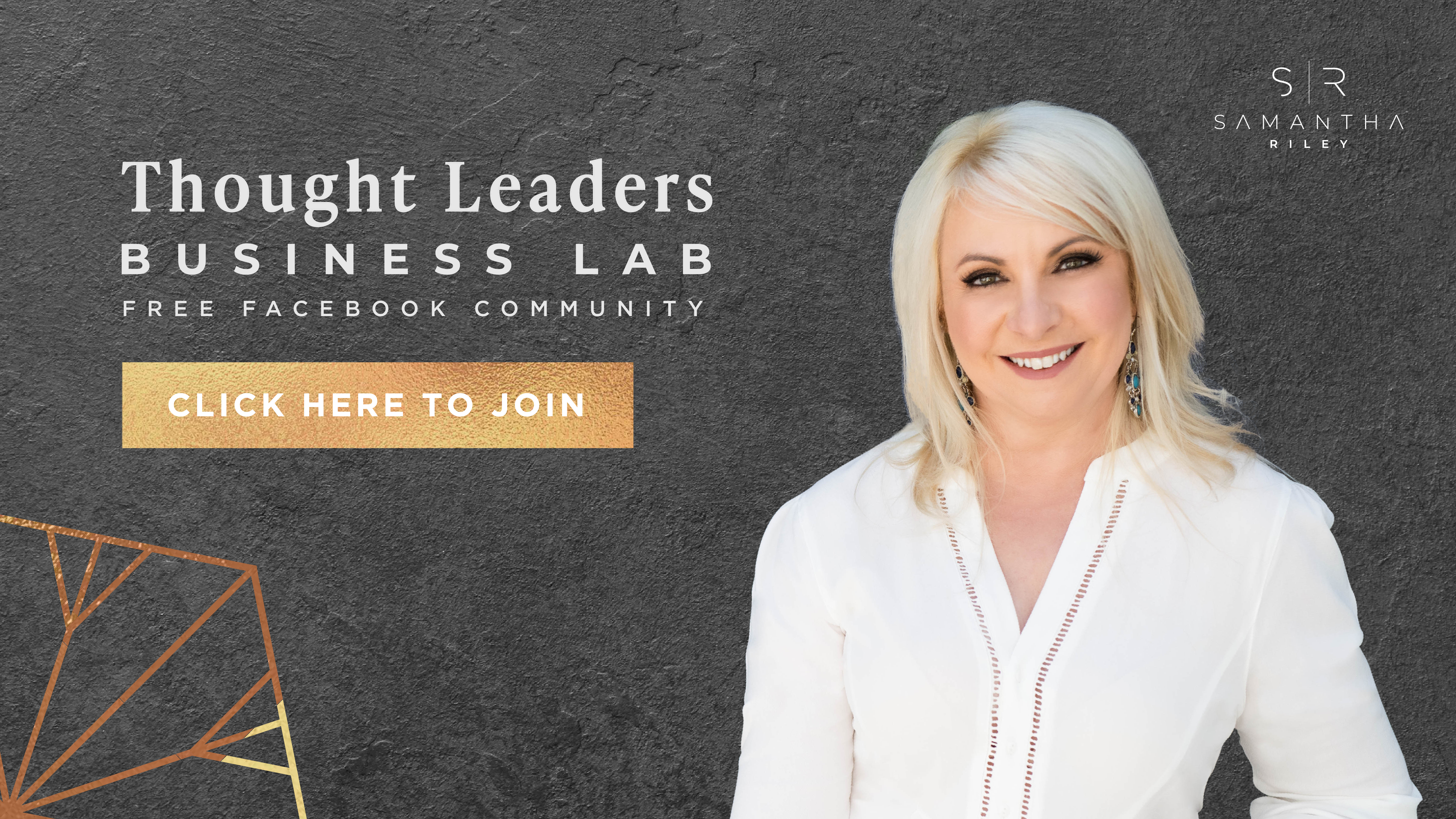 Haven't left a review yet?  We'd love your help to get to 100 reviews.  All you have to do is go to http://samanthariley.global/itunes Thanks so much for your support of the show.
Do you have a guest suggestion for the Thought Leaders Business Lab podcast, a suggestion for a topic, or maybe a question you'd like answered on the show?  Click here and let us know:  https://samanthariley.global/submit-suggestion/