When done right, lead magnets can attract many new leads to your business. However, some lead magnets don't do their job. They don't entice readers and website visitors to share their emails and become part of a database.
But what really causes these lead generation problems?  What is the root cause?
In this episode, we talk about five lead generation problems that you may have, and how you can fix them.
WHAT YOU'LL DISCOVER IN THIS EPISODE:
Good and bad lead magnets (01:17)

Problem #1 Attracting the wrong people(02:36)

Problem #2 Giving away too much (08:20)

Problem #3 Not offering a call to action (10:07)

Problem #4 Call to action not aligned with your lead magnet topic (11:54)

Problem #5 Not continuing the conversation (14:21)
CONNECT WITH SAMANTHA RILEY
SamanthaRiley.global
Connect with me on Instagram and Facebook
Connect with me on LinkedIn
CONNECT WITH TIM HYDE
Win More Clients
Connect with Tim on Facebook
Connect with Tim on Instagram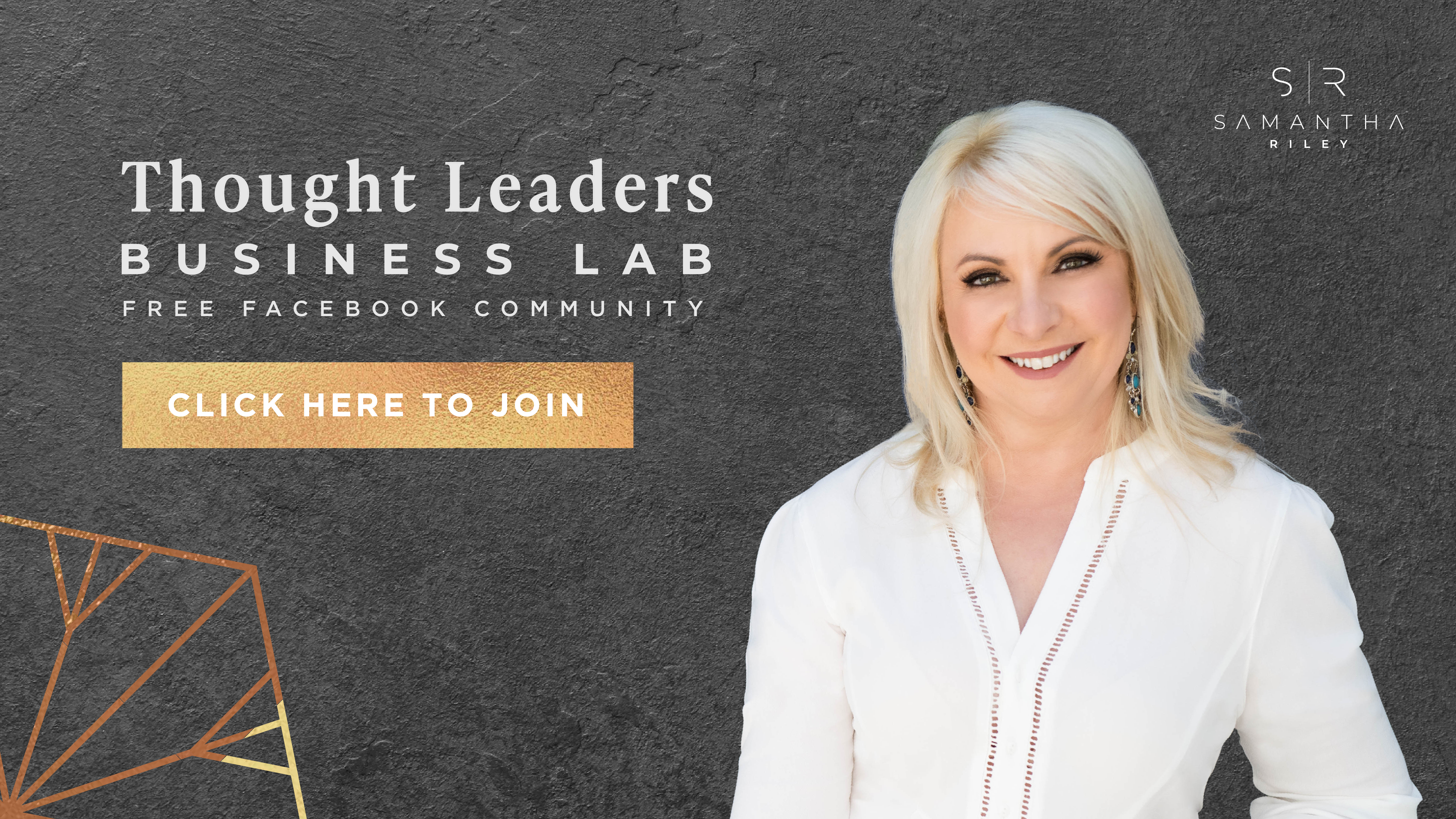 Haven't left a review yet?  We'd love your help to get to 100 reviews.  All you have to do is go to https://samanthariley.global/itunes Thanks so much for your support of the show
Do you have a guest suggestion for the Thought Leaders Business Lab podcast, a suggestion for a topic, or maybe a question you'd like answered on the show?  Click here and let us know:  https://samanthariley.global/submit-suggestion/