Customer avatar. Client avatar. Ideal client avatar. Whatever you call it, it is one of the most important foundational elements to know when you're building or growing a business or program. 
However, once this project is completed, it usually doesn't get re-visited which mean down the track, it may not be aligned with your business anymore.
In this episode, we dive deep into the importance of developing and knowing your ideal client avatar. We also share tips on how you can create and really get to know your ideal client avatar, and keep it aligned with your business. 
WHAT YOU'LL DISCOVER IN THIS EPISODE:
Foundations of building a business (02:37)

Who are you connecting with (03:33)

Go beyond just the demographics, and into the psychographics (06:18)

An avatar stops you from connecting with the wrong people (10:09)

Keep your avatar front and centre(10:44)

"What does Jean want to hear about right now?" (13:20)

The client experience starts the first time a person sees you (16:01)

The avatar will affect your content at different stages of the journey (16:48)

Final tips (17:13)
CONNECT WITH SAMANTHA RILEY
SamanthaRiley.global
Connect with me on Instagram and Facebook
Connect with me on LinkedIn
CONNECT WITH TIM HYDE
Win More Clients
Connect with Tim on Facebook
Connect with Tim on Instagram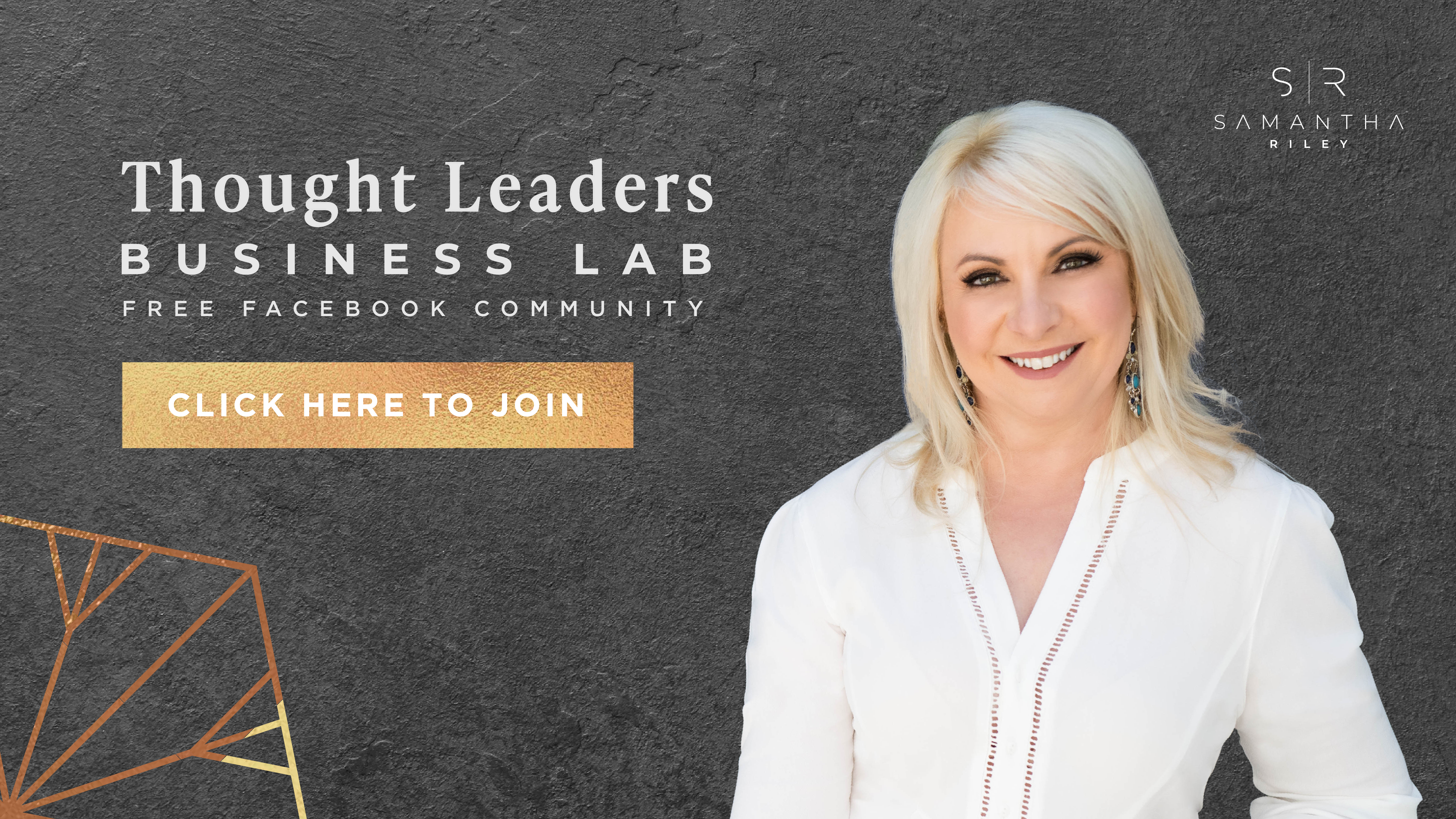 Haven't left a review yet?  We'd love your help to get to 100 reviews.  All you have to do is go to https://samanthariley.global/itunes Thanks so much for your support of the show
Do you have a guest suggestion for the Thought Leaders Business Lab podcast, a suggestion for a topic, or maybe a question you'd like answered on the show?  Click here and let us know:  https://samanthariley.global/submit-suggestion/