Have you ever anxiously asked yourself: "What's my purpose?" or "Why can't I find my purpose?"
But what exactly is a purpose? Why is it important? Do you seek it out or does it find you?
In this episode, we drill into the meaning and importance of purpose, share our own purpose and give tips on how you can find your purpose.
WHAT YOU'LL DISCOVER IN THIS EPISODE:
What is purpose? (03:04)

What's our purpose? (04:40)

The pursuit of joy and legacy more than money (06:50)

Should your purpose be tied to your business? (08:20)

Ask the questions and seek the answers to find your purpose (10:57)

The value of open, philosophical debates (13:13)

The importance of your purpose (14:39)

Resources and tools on finding your purpose (15:25)
RESOURCES:
How Great Leaders Inspire Action by Simon Sinek
The Shift by Dr. Wayne Dyer
Why Some of Us Don't Have One True Calling by Emilie Wapnick
CONNECT WITH SAMANTHA RILEY
SamanthaRiley.global
Connect with me on Instagram and Facebook
Connect with me on LinkedIn
CONNECT WITH TIM HYDE
Win More Clients
Connect with Tim on Facebook
Connect with Tim on Instagram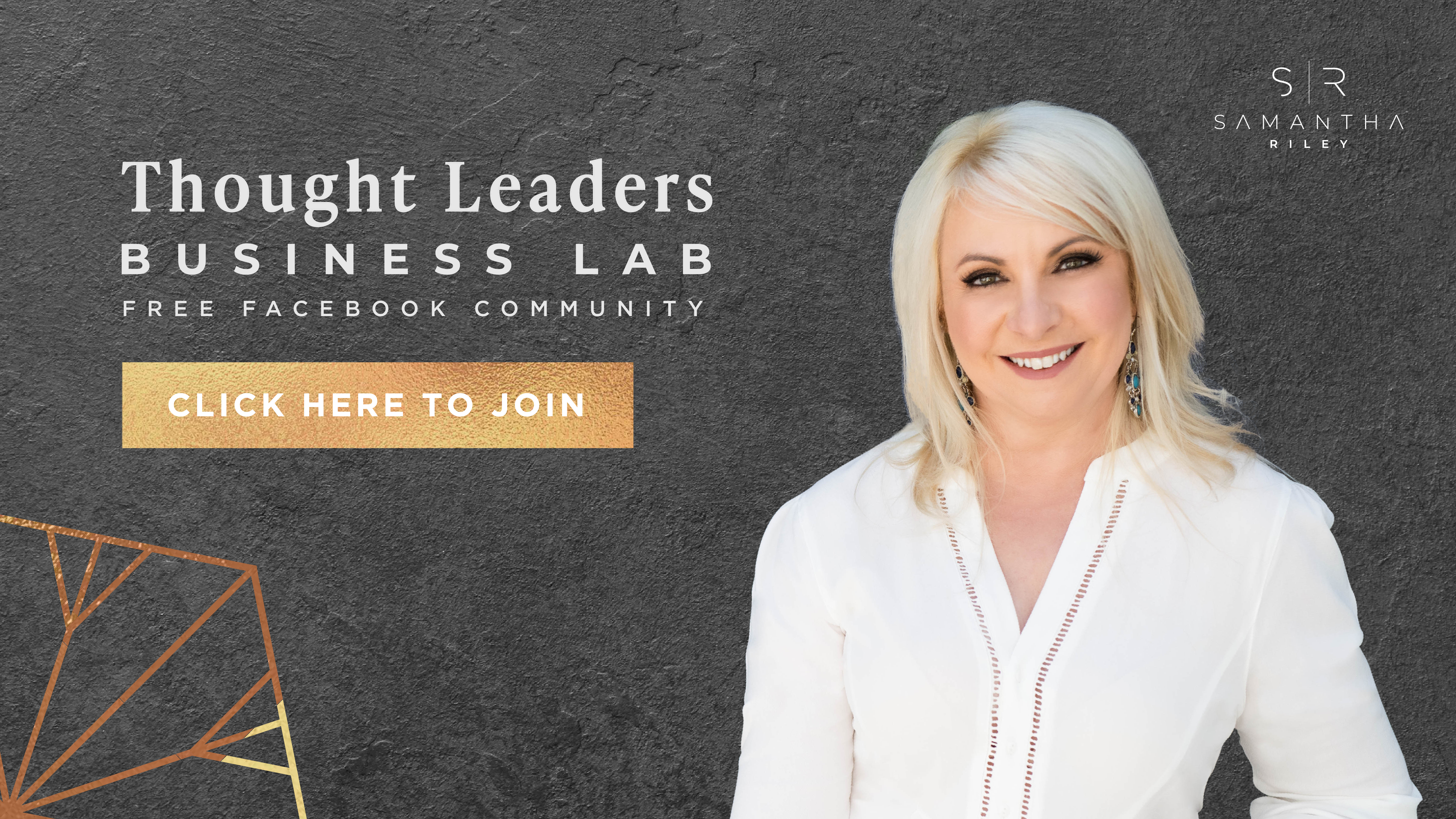 Haven't left a review yet?  We'd love your help to get to 100 reviews.  All you have to do is go to https://samanthariley.global/itunes Thanks so much for your support of the show
Do you have a guest suggestion for the Thought Leaders Business Lab podcast, a suggestion for a topic, or maybe a question you'd like answered on the show?  Click here and let us know:  https://samanthariley.global/submit-suggestion/