Instagram gets a bad rep for being overwhelming with its features and algorithm. However, hair stylist-turned-business coach Tori Overmyer points out that it's a very effective and free marketing tool for businesses to gain not just Instagram followers, but paying clients.
In this episode, Tori shares her wealth of knowledge and expertise to help you transition followers into clients. 
WHAT YOU'LL DISCOVER IN THIS EPISODE:
From hair stylist to business coach (01:22)

Is Instagram right for your business? (02:20)

Where do you start with Instagram? (03:17)

Avoid being business "friendzoned" (09:36)

Show up with powerful energy (10:58)

Be clear about what you offer and don't be afraid to sell it (12:23)

How to transition followers to clients (13:26)

Implement attraction marketing instead of cold pitching (17:01)

How to create a captivating offer (20:54)

Final takeaways on how to use Instagram for your business (22:00)
RESOURCES MENTIONED:
How To Create A Captivating Offer
Tori Overmyer is a business coach for other coaches. She started as a hairstylist who grew her entire clientele via Instagram. Having a passion to help other hairstylists and women business owners, she shared her knowledge with others. This is how her coaching business began. Now, she helps women create and build thriving online businesses through organic Instagram growth and social selling.

CONNECT WITH TORI OVERMYER
The Whole Tori
Connect with Tori on Instagram 
CONNECT WITH SAMANTHA RILEY
Connect with me on Instagram and Facebook
Connect with me on LinkedIn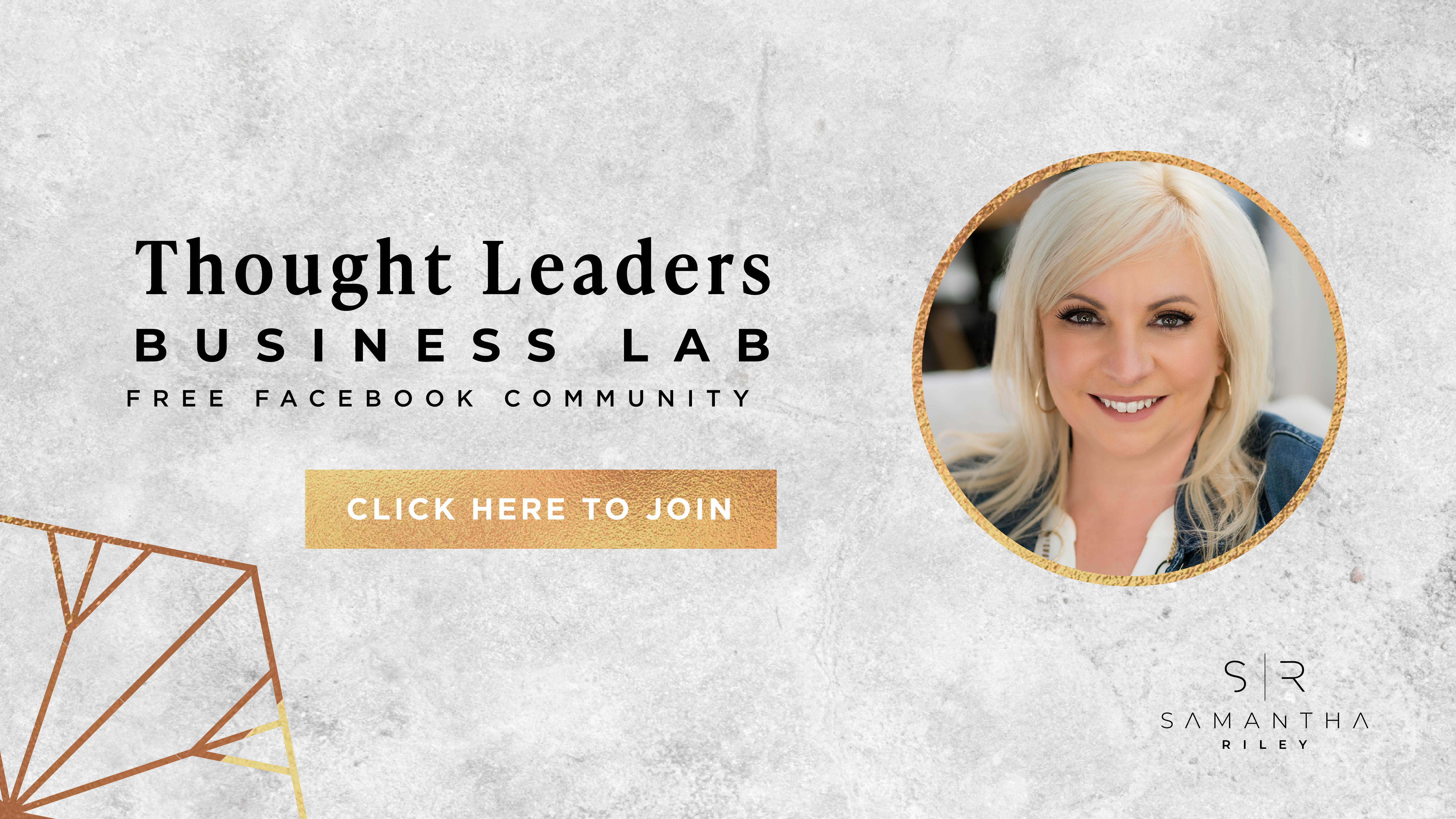 Haven't left a review yet?  We'd love your help to get to 100 reviews.  All you have to do is go to https://samanthariley.global/itunes Thanks so much for your support of the show.
Do you have a guest suggestion for the Thought Leaders Business Lab podcast, a suggestion for a topic, or maybe a question you'd like answered on the show?  Click here and let us know:  https://samanthariley.global/submit-suggestion/