The pandemic has changed how we communicate. No longer able to meet in person, we now need to conduct virtual meetings or online conferences. This change has led to a new set of challenges for many people, including camera anxiety, background problems and Zoom fatigue.
In this episode, Communications Specialist Karin Reed shares some great tips on how to overcome issues with virtual meetings and make them more engaging and fun.
WHAT YOU'LL DISCOVER IN THIS EPISODE:
Look for business opportunities in the pandemic (01:01)

Get more out of virtual meetings (02:35)

Tips to overcome problems when presenting to a camera (04:41)

Does it have to be a video meeting? (07:54)

How to handle virtual group training (08:25)

Tips to show up on video (11:17)

Time, Action, People, Roles (16:30)
RESOURCES MENTIONED:
Suddenly Virtual: Making Remote Meetings Work by Karin Reed and Joseph Allen
Karin M. Reed is the CEO and Chief Confidence Creator of Speaker Dynamics, a corporate communications training firm. She teaches business professionals to be effective on-camera communicators based on her MVPs of On-Camera SuccessTM methodology, which is translated from her experience as an Emmy-award winning broadcast journalist and on-camera spokesperson.
Karin and her team have been the chosen training partner for some of the world's most recognised companies and most respected academic institutions in the world – from Nike to Lenovo, from Duke University to the Graduate School of Business at Stanford.
CONNECT WITH KARIN REED
Speaker Dynamics
Connect with Karin on LinkedIn and Facebook
Follow her on Instagram and Twitter
CONNECT WITH SAMANTHA RILEY
Connect with me on Instagram and Facebook
Connect with me on LinkedIn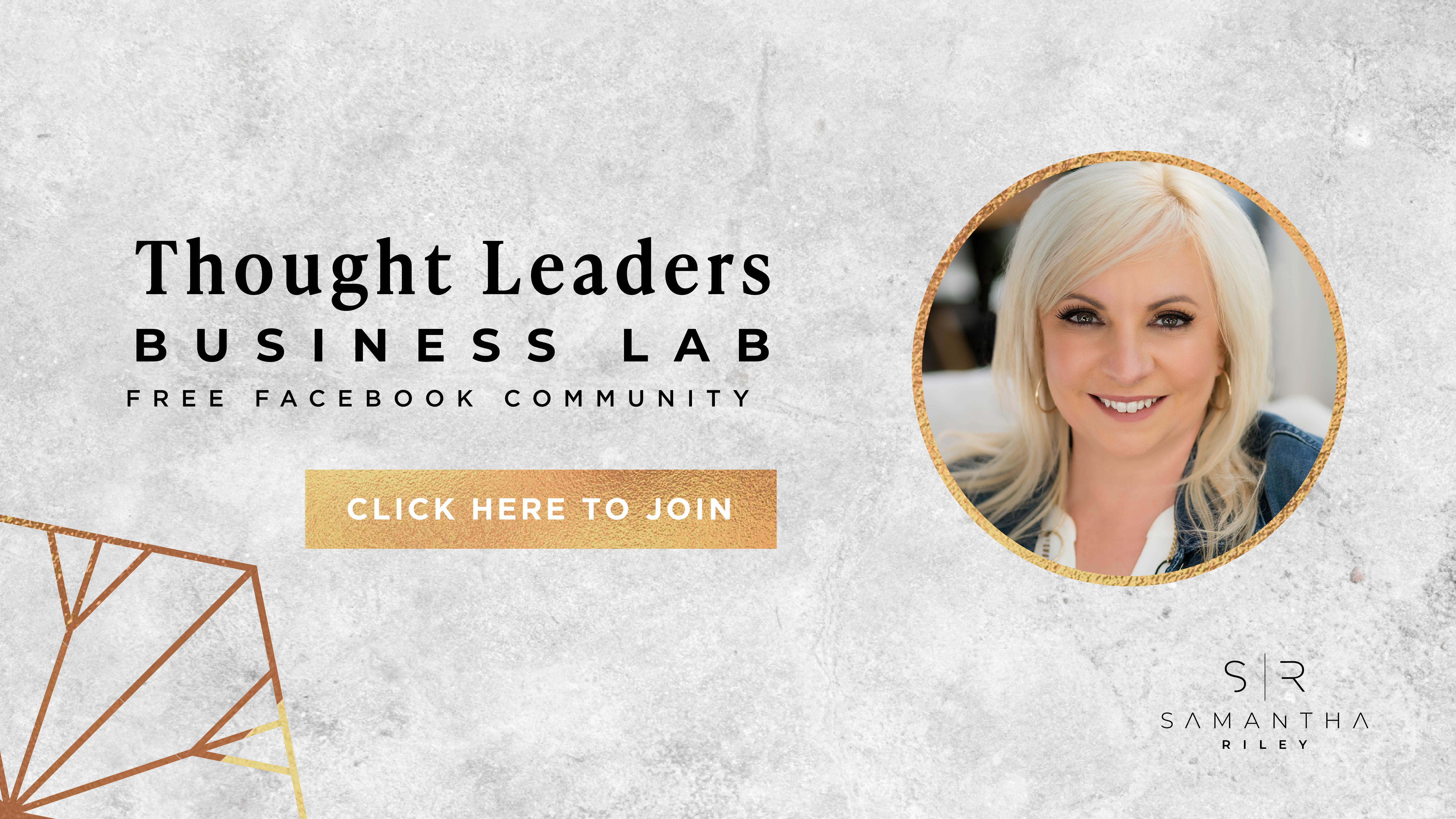 Haven't left a review yet?  We'd love your help to get to 100 reviews.  All you have to do is go to https://samanthariley.global/itunes Thanks so much for your support of the show.
Do you have a guest suggestion for the Thought Leaders Business Lab podcast, a suggestion for a topic, or maybe a question you'd like answered on the show?  Click here and let us know:  https://samanthariley.global/submit-suggestion/