Sales are the lifeblood of business. But, let's face it, not all business owners or entrepreneurs like selling. Some even cringe when they hear the word. 
In this episode, Kate Hore-Lacy shares why she believes selling is more about psychology. She will help you shift your mindset, craft the right message, help you get more clients, and get paid without guilt. 
Become an empowered entrepreneur. It's time to let your business reach new heights by making people's lives better.  
Do you want to turn things around with your selling? 
WHAT YOU'LL DISCOVER IN THIS EPISODE:
Kate shares how she started (2:50) 

Change your perspective (6:09) 

The best way to get motivated (6:51) 

How to craft a supercharged messaging (7:28)

How to get clients to sign up (15:02)

Change your mindset (18:22)

Cookie cutter or unique to the individual? (21:17) 

Create a safe place (26:12)

Help your prospects get a big breakthrough (28:44) 

Using closing questions (29:20)
RESOURCES:
The Three Closing Questions by Kate Hore-Lacy
Kate Hore-Lacy is a clien
t attraction strategist and sales & mindset mentor. Values driven service providers who struggle with sales hire her to claim their impact, get clients, get praised and get paid!
She has addressed worldwide audiences through summits, videos and workshops to rave reviews and with over 33,000 followers of her daily videos, has recently been named a LinkedIn sales star. Kate helps GOOD people make GREAT money. Her calling is to empower a NEW wave of entrepreneurs – to create authentic confidence, own their greatness and impact lives!
CONNECT WITH KATE HORE-LACY
http://www.katehorelacy.com/
Connect with Kate on LinkedIn
CONNECT WITH SAMANTHA RILEY
Connect with me on Instagram and Facebook
Connect with me on LinkedIn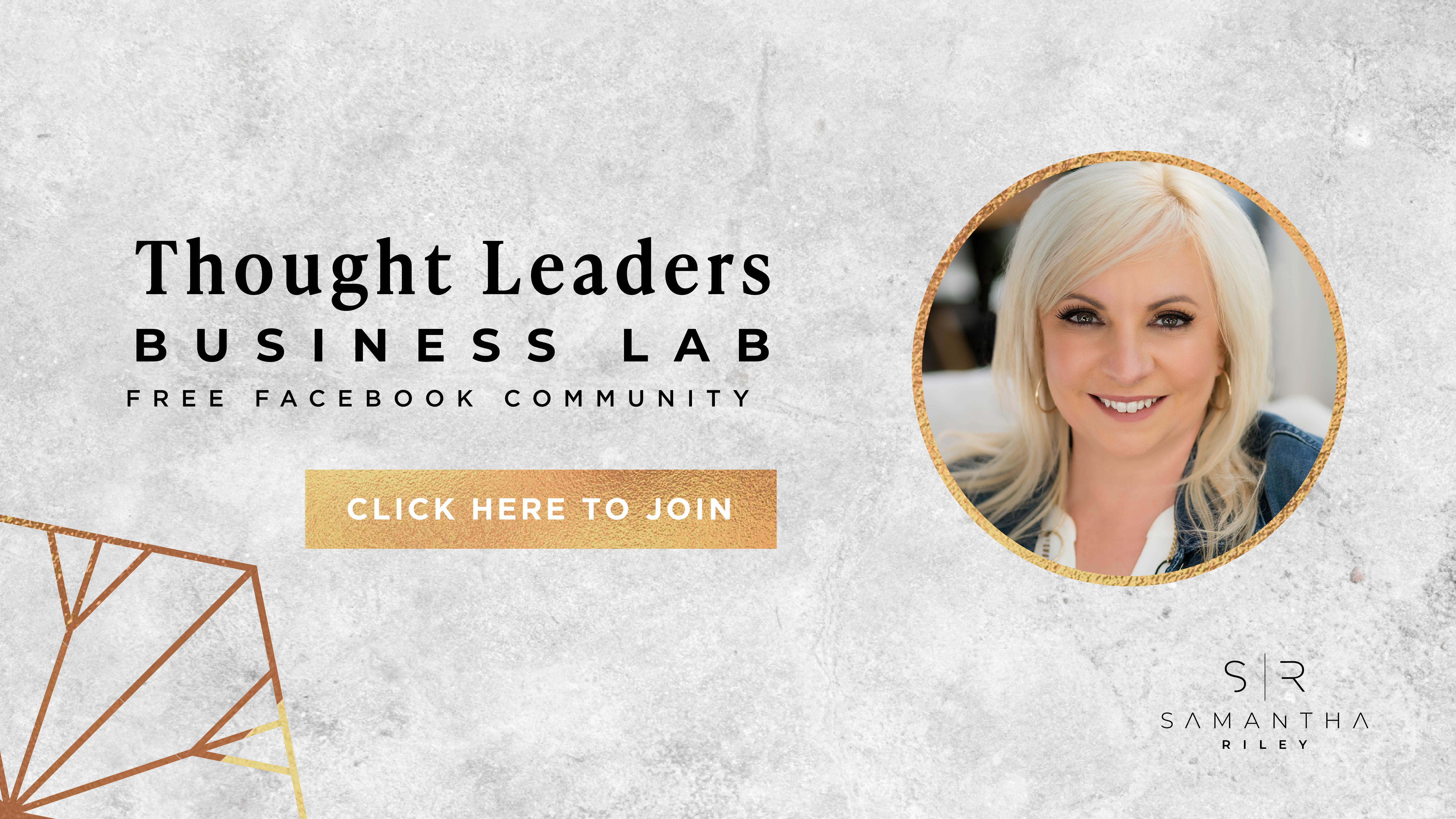 Haven't left a review yet?  We'd love your help to get to 100 reviews.  All you have to do is go to https://samanthariley.global/itunes Thanks so much for your support of the show.
Do you have a guest suggestion for the Thought Leaders Business Lab podcast, a suggestion for a topic, or maybe a question you'd like answered on the show?  Click here and let us know:  https://samanthariley.global/submit-suggestion/