Do you find that no matter how much you earn, you still seem to be living week to week?

Have you been struggling with money your entire life because you weren't taught the basics of handling money effectively by your parents and your teachers? 
It's not about how much money you're making but it's about how you're handling it. More and more people are getting into debt even with their increasing income. 
Financial literacy and financial planning are very important yet so many people put their head in the sand. Even worse, most of the people we look up to don't know how to teach us how to manage our money and wealth creation correctly. 
In this episode, Rennie Gabriel talks to me about how to handle your money and who you need on your wealth creation team. 
From being broke, to now giving away one hundred percent of his income to charities, Rennie is a living example of financial security through making his money work for him. 
WHAT YOU'LL DISCOVER IN THIS EPISODE:
Making more money is not the answer (4:47)

The difference between knowing and knowledge (6:36)

Don't be ashamed to ask for help (11:17)

How the universe responds (13:07)

Pay yourself first (17:22)

Can you create wealth if you're in debt? (18:55)

Put your money in areas that you understand (22:56)

Emulate what successful people do (25:30)

Complete financial choice (30:06)

Success comes from team effort (37:00)
RESOURCES:

Rennie's book, Wealth On Any Income, has been translated into eight languages. He failed high school math, was broke at age 50 and earning $5000 per month. By age 58 he was a multi-millionaire. He donates 100% of his program, book and coaching profits to the charity, Shelter To Soldier.
CONNECT WITH RENNIE GABRIEL
WealthOnAnyIncome.com
WealthOnAnyIncome YouTube Channel
Connect with Rennie on LinkedIn
Connect with Rennie on Instagram, Facebook, and Twitter
CONNECT WITH SAMANTHA RILEY
Connect with me on Instagram and Facebook
Connect with me on LinkedIn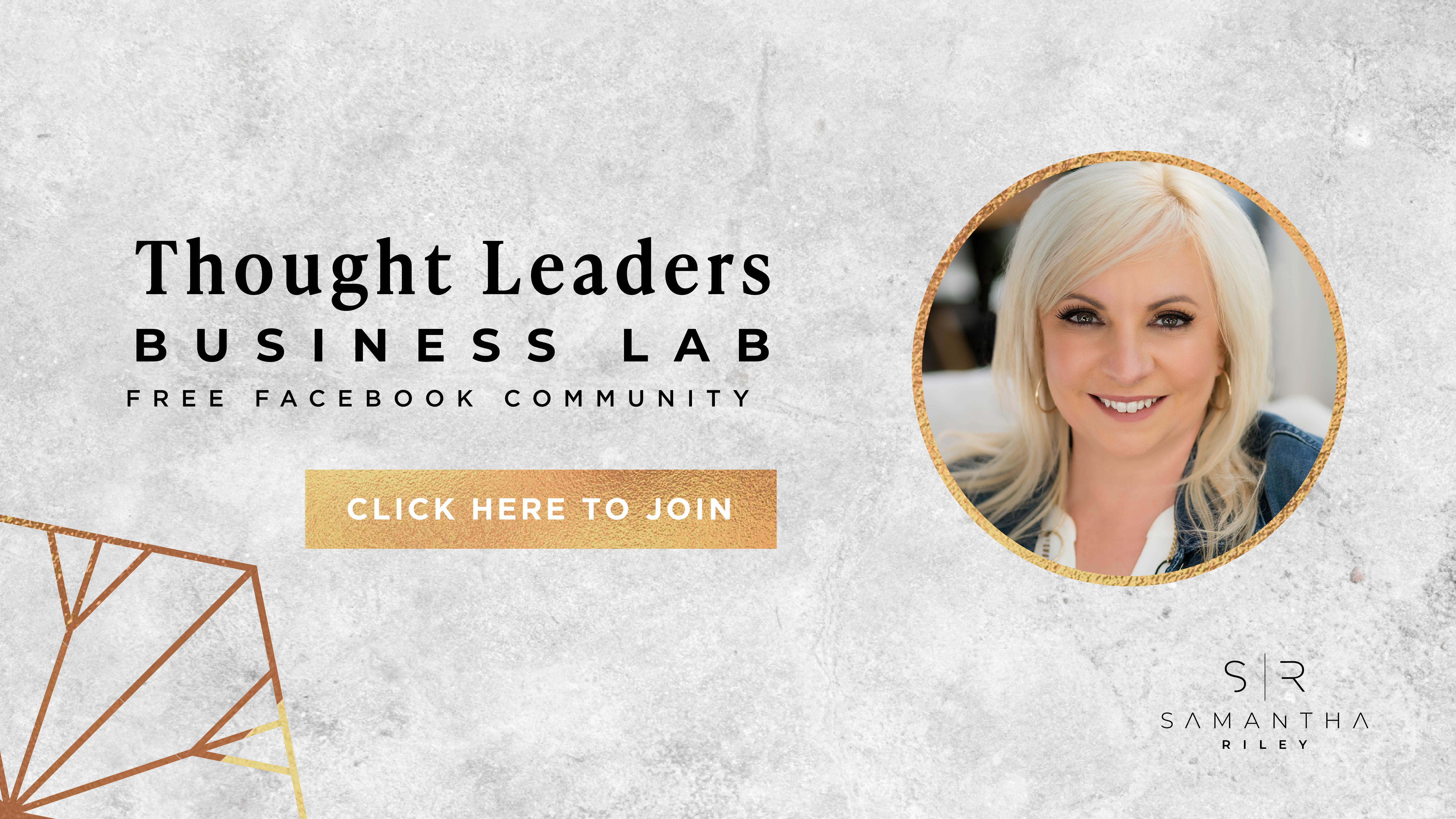 Haven't left a review yet?  We'd love your help to get to 100 reviews.  All you have to do is go to https://samanthariley.global/itunes Thanks so much for your support of the show.
Do you have a guest suggestion for the Thought Leaders Business Lab podcast, a suggestion for a topic, or maybe a question you'd like answered on the show?  Click here and let us know:  https://samanthariley.global/submit-suggestion/