Sales are the lifeblood of your business. But how can you sell effectively if people don't trust you? 
Social media is busier than ever right now. Many people are reaching out and jumping straight into a sales pitch almost immediately. This strategy is unlikely to work because they haven't built trust with their customers or prospects yet. 
Ari Galper  is the world's number one authority in trust-based selling, and in this episode he shares what he means by "trust-based selling".
Trust is the new currency, and sales have changed with the times. But, if you're not aware how to pivot from the old way of selling, you're going to have a hard time moving forward. 
What is trust-based selling and how important is it for you? You're going to learn all about it in this episode. 
WHAT YOU'LL DISCOVER IN THIS EPISODE:
Ari shares how he stumbled upon trust-based selling (1:28)

Focus on building trust (7:25)

Provide clarity instead of selling yourself (9:23)

Show them that you can solve their problem (11:27)

How to build trust at the beginning (15:00)

Go below the iceberg (22:00)

The sales roadmap (28:40)

Let your prospect make the decision (33:09)
RESOURCES MENTIONED:
The One Call Sale: How to no longer have any more follow up at all and building up trust with somebody on one conversation so they feel comfortable saying yes by Ari Galper – this book is coming soon.

Book your

free consultation

at UnlockTheGame.com
Ari Galper is the world's number one authority on trust-based selling and has been featured in CEO Magazine, Forbes, INC Magazine, SkyNews and the Australian Financial Review.
As trust becomes the most important currency in the new economy, the act of selling as a de-humanizing process with endless "chasing", has been completely re-invented and anchored in the timeless values of integrity and trust – through Trust-Based Selling.
In his best-selling book, "Unlock The Sales Game", Ari describes his revolutionary sales approach based on getting to the truth and why having a mindset of focusing on deep trust, instead of "the sale" – is ironically, 10 times more profitable.
Ari Galper has been on a mission for the last decade to change the world through trust, starting with the sales and business world.
CONNECT WITH ARI GALPER
unlockthegame.com
Connect with Ari on Twitter and Facebook
Connect with Ari on LinkedIn
CONNECT WITH SAMANTHA RILEY
Connect with me on Instagram and Facebook
Connect with me on LinkedIn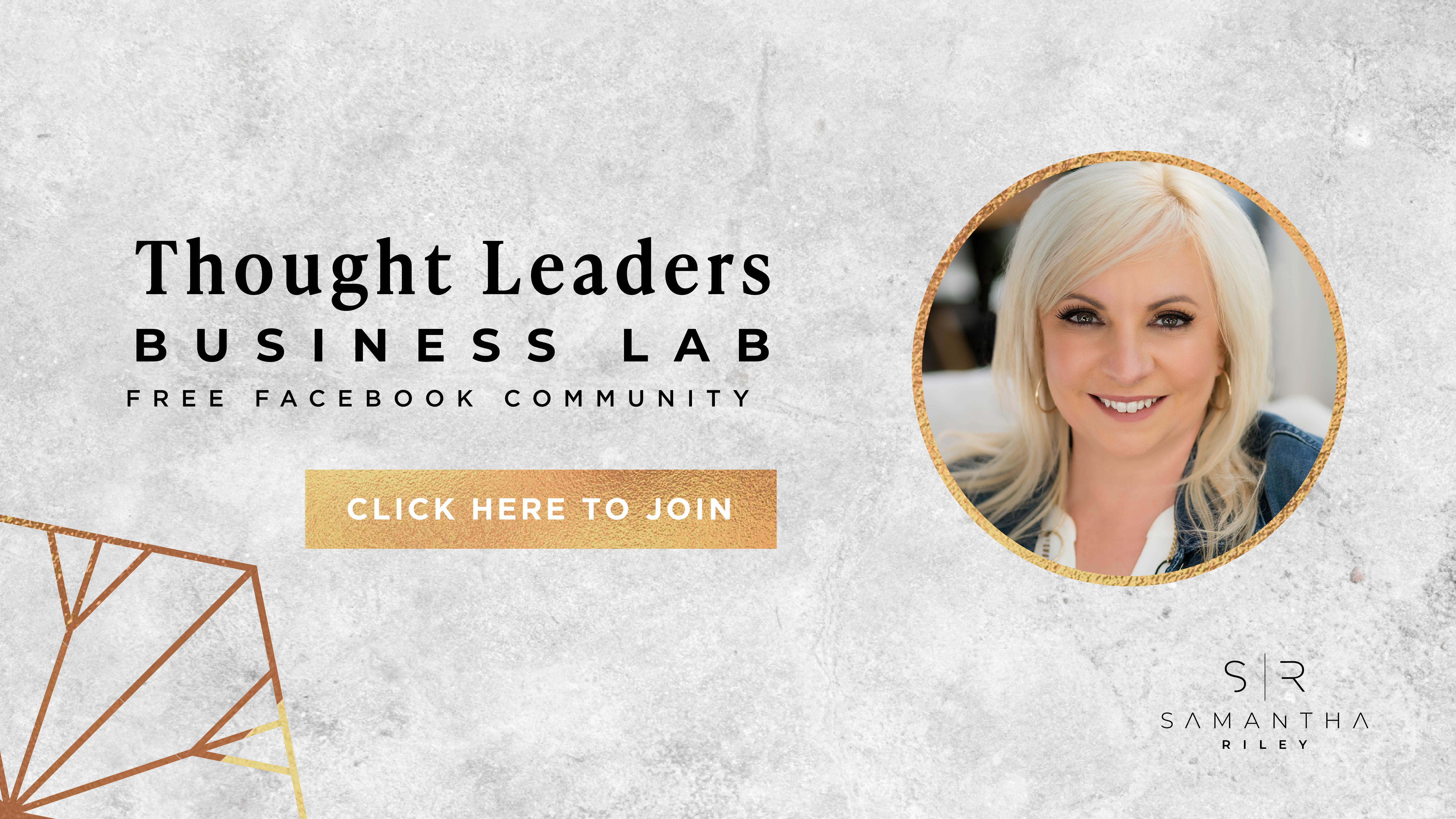 Haven't left a review yet?  We'd love your help to get to 100 reviews.  All you have to do is go to https://samanthariley.global/itunes Thanks so much for your support of the show.
Do you have a guest suggestion for the Thought Leaders Business Lab podcast, a suggestion for a topic, or maybe a question you'd like answered on the show?  Click here and let us know:  https://samanthariley.global/submit-suggestion/