Having your message clearly understood by your audience is essential to your success. Specifically, creating powerful messaging that really matters. 
How can you create an effective marketing message that resonates with your potential clients? 
Are you sending a message that's in alignment with your brand? 
In this episode, I'm joined by Ashlee Sang, who works with purpose-driven founders to get clarity around their brand messaging strategy. She's helping them make an impact so they can grow their business. 
Brand messaging is the foundation of your business. If you can get this right, it will make everything you do in your business so much easier. 
WHAT YOU'LL DISCOVER IN THIS EPISODE:
Ashlee's Story (01:40) 

What is brand messaging (3:19) 

How to unpack your core message (7:31) 

Creating a message that stands out (10:33) 

Attract and repel (13:07) 

Your message is meant to evolve (17:31) 

It's about the people you're serving (20:11) 

The content pillars (23:30) 

Ashlee's brand messaging template (27:35)
RESOURCES MENTIONED:
Ashlee Sang is based in Central Illinois, with a background in anthropology and a penchant for travel. Through Ashlee Sang Consulting, she uses the power of words to help purpose-driven founders discover and share their message so they can grow their impact and their business.
Before doing brand messaging strategy and consulting, she worked with a variety of nonprofit organizations, including a human rights education NGO in Senegal and a local branch of Habitat for Humanity.
Ashlee is passionate about small, personal changes anyone can make to improve the environment and other people's lives. She's a fan of one-liners, happy surprises, and taking walks in the sunshine.
CONNECT WITH ASHLEE SANG
https://ashleesang.com/
Connect with Ashlee on Twitter, Instagram and Facebook
Connect with Ashlee on LinkedIn
CONNECT WITH SAMANTHA RILEY
Connect with me on Instagram and Facebook
Connect with me on LinkedIn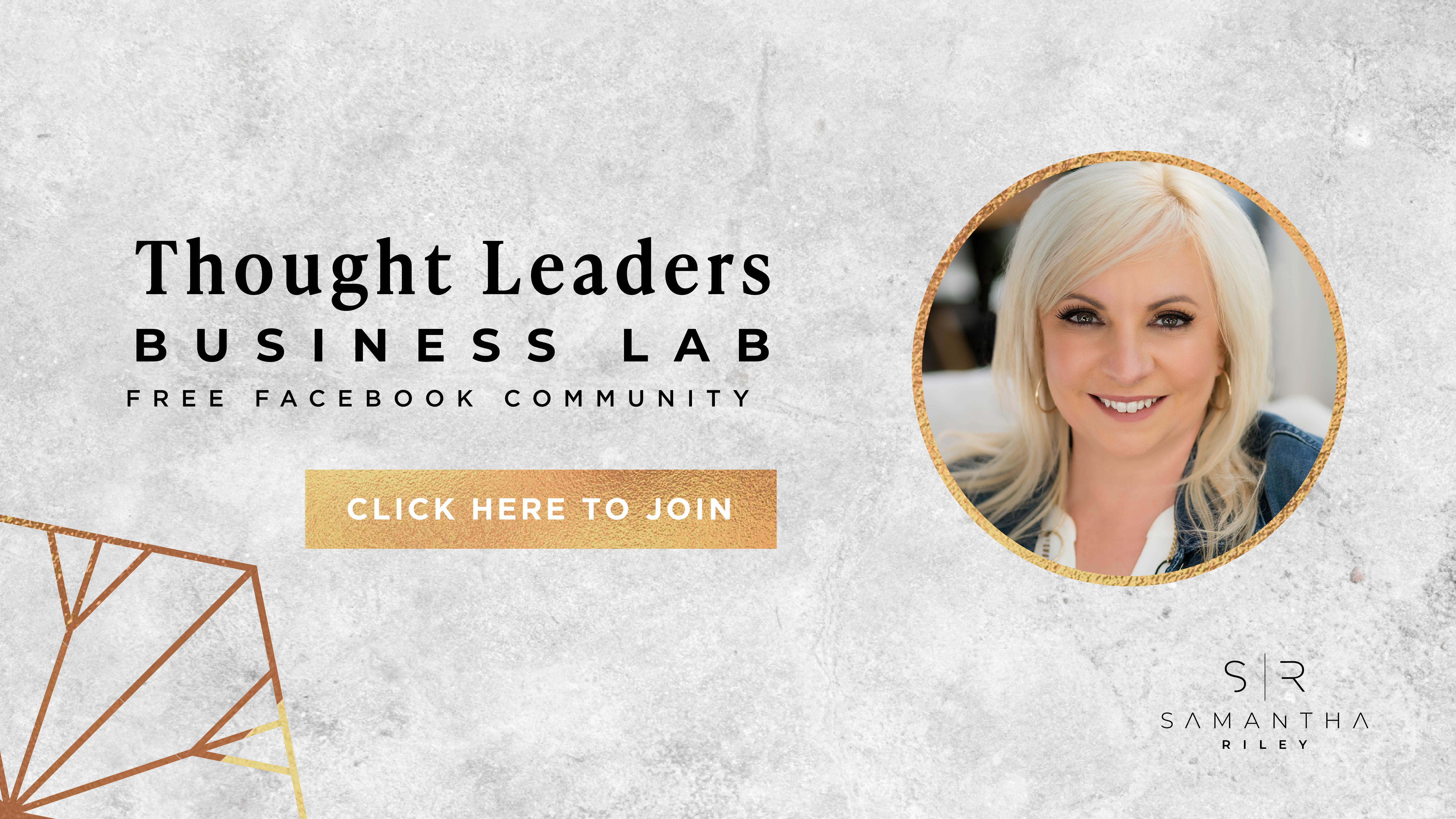 Haven't left a review yet?  We'd love your help to get to 100 reviews.  All you have to do is go to https://samanthariley.global/itunes Thanks so much for your support of the show.
Do you have a guest suggestion for the Thought Leaders Business Lab podcast, a suggestion for a topic, or maybe a question you'd like answered on the show?  Click here and let us know:  https://samanthariley.global/submit-suggestion/