Do you want to grow your business using organic traffic?

Attract sales without paying a single cent on ads or fancy funnels?
Well, you're in the right place.
We're often told that organic marketing means posting a tonne of content. After years of using this method, getting burnt out and going nowhere, Darius created an organic client attraction machine that helped him not just attract and increase his sales, but position himself as an expert in his niche.
In this episode I'm joined by Darius Tan, or as his clients call him, 'The Instagram Wizard'. Darius has been given this name due to his strategies around attracting clients organically through social media, and specifically Instagram.
How does he get 100% of his clients organically? Let's dive in and learn his method on how to grow a 6-figure coaching business using organic traffic. 
WHAT YOU'LL DISCOVER IN THIS EPISODE:
Darius' story (3:13) 

How you can build your audience on social media (9:20) 

Are you making this mistake with your content marketing? (11:53)

Building an authority brand (17:15) 

Showing your core values through social media (21:55)

Repetition is a good thing (27:06) 

How to DM without being spammy (30:56)

Create actual assets (37:25) 

Not every prospect will be your client (45:00) 

Use the asset to bridge the gap (48:14)
RESOURCES MENTIONED:
Darius was a lost and confused coach who wanted to help people but didn't know how to get clients.
After investing over 5 figures from courses, cold calling, building funnels and posting a ton of content, he shamefully earned close to $0 for an entire year. Despite growing a following of over 250,000 people, he was busy pushing himself on others.
But once he learned how to attract the ideal clients to him, that was when he finally earned his first 5 figure month and went on to achieve 6 figures in sales with his clients and himself without spending a single dime on ads. Hence, it is now his mission to help others gain influence, impact and income in their oversaturated market.
CONNECT WITH DARIUS TAN
strategicattraction.com
Connect with Darius on Instagram and Facebook
Subscribe to Darius' YouTube channel 
CONNECT WITH SAMANTHA RILEY
Instagram
Facebook
LinkedIn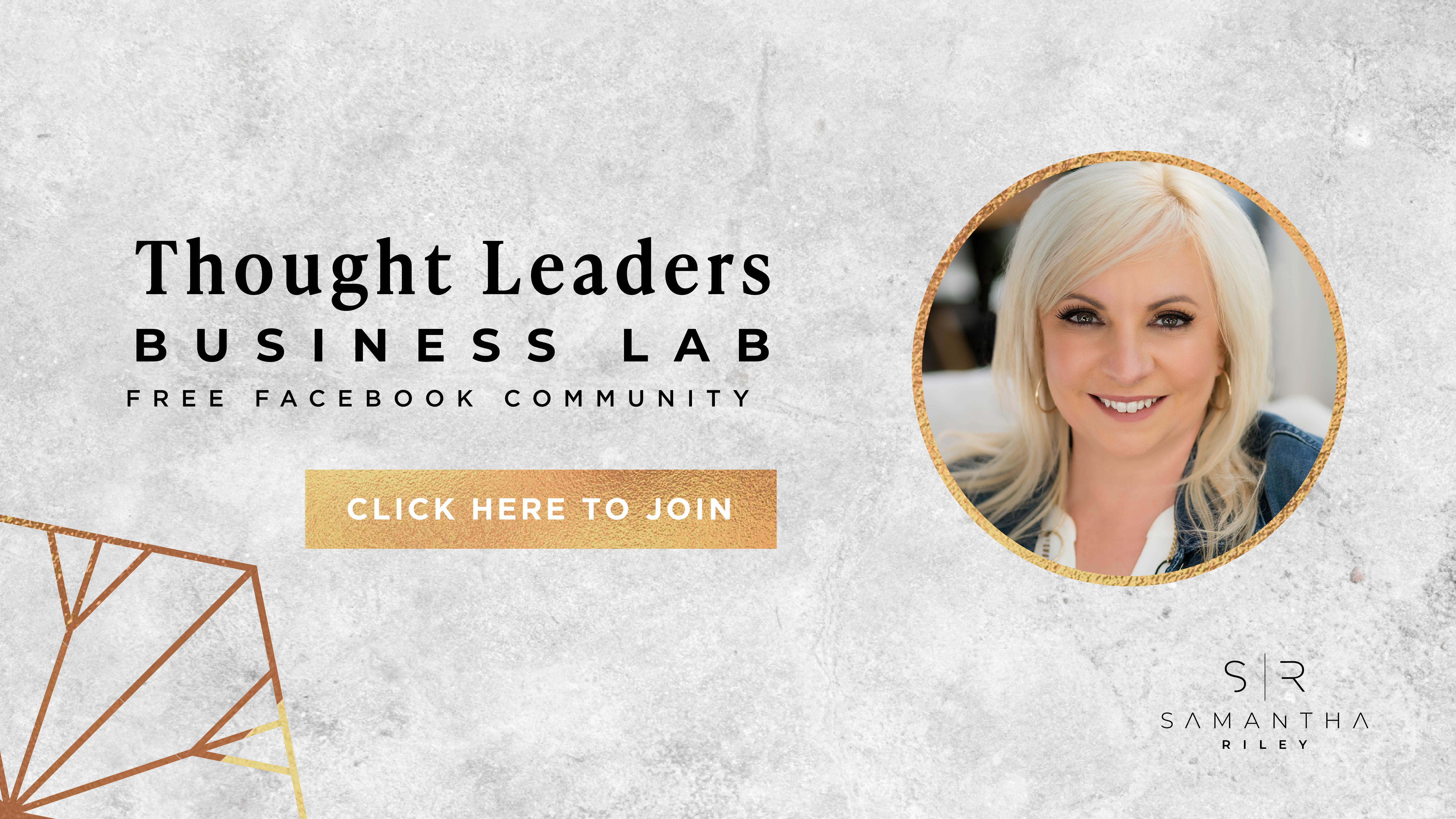 Haven't left a review yet?  We'd love your help to get to 100 reviews.  All you have to do is go to https://samanthariley.global/itunes Thanks so much for your support of the show.
Do you have a guest suggestion for the Thought Leaders Business Lab podcast, a suggestion for a topic, or maybe a question you'd like answered on the show?  Click here and let us know:  https://samanthariley.global/submit-suggestion/