The internet is noisy, and it's becoming increasingly difficult to get your message to the right people. 
But, is that really so? 
The biggest challenge for coaches, course creators, and experts is standing out. And no-one wants to be the worlds best kept secret.
Fortunately, there's something that you can do about the cognitive bias happening online. What's even better, it has nothing to do with external forces. The secret is within you.
In this episode, I am joined by Glenn Allen who shares how you can stand out in today's noisy market. Glenn is an expert at helping entrepreneurs launch their business or their digital courses online. 
Join us to hear Glenn's practical knowledge on how to stand out online. 
WHAT YOU'LL DISCOVER IN THIS EPISODE:
You may be in a vacuum – start to mute some voices (7:35)

Make lemons into lemonade (11:52)

Uncover your secret sauce (13:08) 

The Golden Lead Magnet (18:38) 

What's their burning pain? (23:38) 

Find the right fit (27:11) 

Leave the bread crumbs to lead people (28:29) 
RESOURCES MENTIONED:
Jenna Kutcher
7-Steps To Becoming Debt Free by Dave Ramsay
Suze Orman
The Miracle Morning
GLENN'S FREE GIFT:
Click Here to access The Golden Lead Magnet 
As a multi-instrumental musician-turned marketing and business consultant, Glenn coaches online entrepreneurs to scale from five to six-figure businesses and beyond by helping them turn their expertise into digital courses and membership sites and growing their audience.
He's the host of the Glenn Allen Show, a YouTube video series about digital marketing, and a podcast on entrepreneurialism called "Unstuck & Unstoppable."
He also works as an unpaid volunteer chef, housekeeper, and chauffeur for three small children who refer to him lovingly as "Dad."
CONNECT WITH GLENN ALLEN
The Glenn Allen Show
Connect with Glenn on Instagram and Facebook
Subscribe to Glenn's YouTube Channel
CONNECT WITH SAMANTHA RILEY
Connect with me on Instagram and Facebook
Connect with me on LinkedIn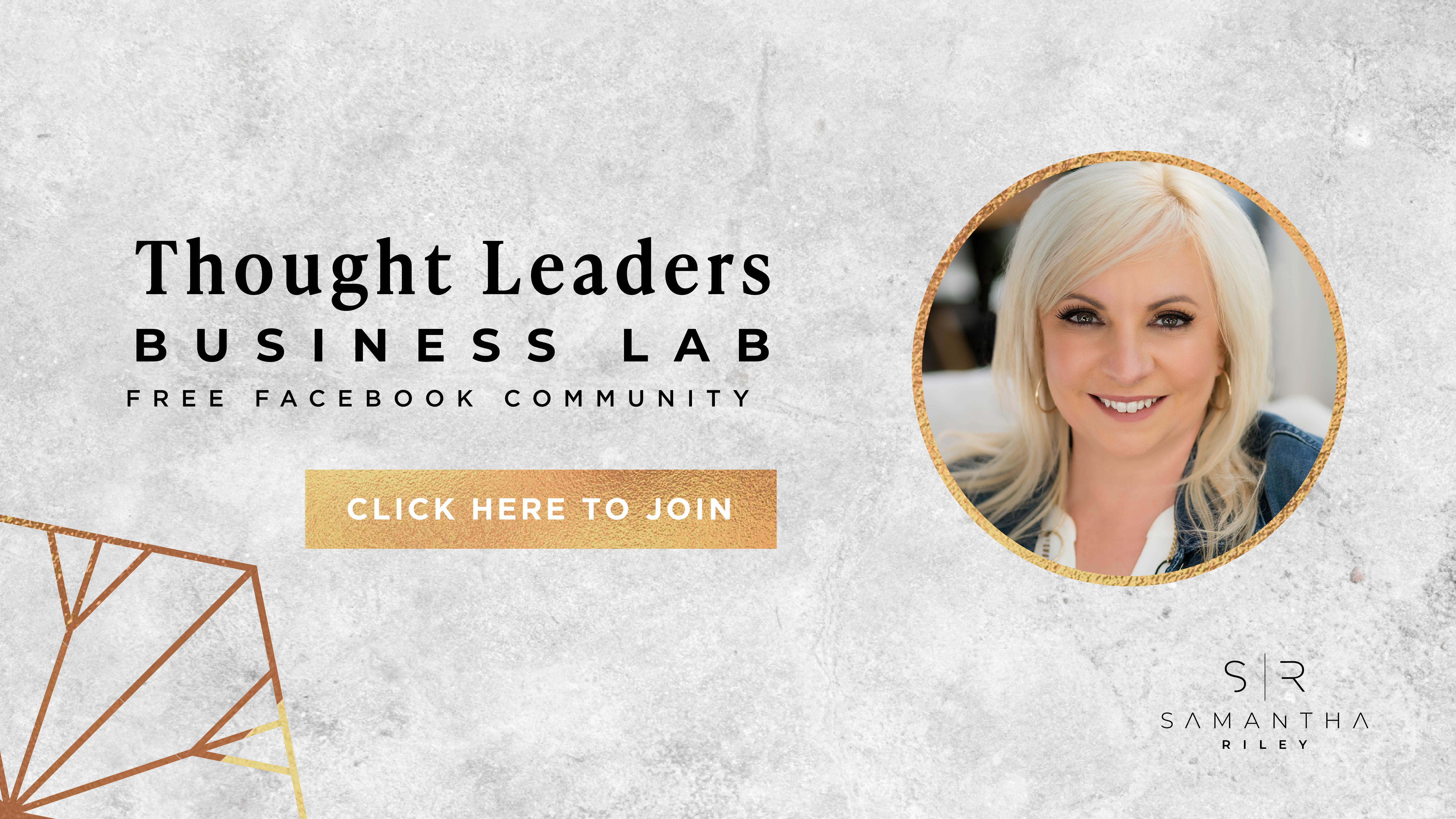 Haven't left a review yet?  We'd love your help to get to 100 reviews.  All you have to do is go to https://samanthariley.global/itunes Thanks so much for your support of the show.
Do you have a guest suggestion for the Thought Leaders Business Lab podcast, a suggestion for a topic, or maybe a question you'd like answered on the show?  Click here and let us know:  https://samanthariley.global/submit-suggestion/