Does creating the one page marketing plan in three days or less sound appealing to you? We know you really want to have your plan sorted in a flash, and whilst it may sound difficult, it is absolutely possible.
In this episode, Samantha is joined by Mostafa Hosseini. He helps coaches, consultants and experts formulate their one-page marketing plan in three days or less. 
He implements the 6-step process to ensure that business owners are aware of their objectives. And as Mostafa explains, it all starts with being clear with your goal. 
Up to 90% of businesses fail because they don't know what they are trying to build, or how they are going to get there.  This means there is a lot of frustration along the way because they are not getting the results that they want. 
Mostafa's one-page marketing plan is simple and can be used on a daily basis, so you are always moving in the direction of your business goals.
Are you interested in executing your one-page marketing plan?  Let's dive in.
WHAT YOU'LL DISCOVER IN THIS EPISODE:
The lead generation strategy to focus on in your next 90 days (04:00)

Possible outcomes from not having a clear goal (05:15)

The process of formulating goals that get you to your desired outcome (06:20)

Choosing the platform to focus on (08:40) 

The 6-Step simple marketing formula (11:27)

Understanding who your target market is (14:45) 

Creating your one signature offer that you will be known for(16:03)

Research where the demands and profits are (19:17)

Converting leads into paying customers (23:57)

Mostafa's message to people who want to start their marketing plan (26:48)
QUOTES: 
"If you don't know what you want, achieving it is impossible." – Mostafa Hosseini
"Even if you want to have multiple offers, you can only be known in the market for one thing." – Mostafa Hosseini
"The big players in the market started with one offer and proved themselves. Then they were able to go on and do other things." – Samantha Riley
Resources: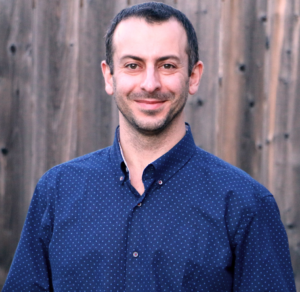 Mostafa Hosseini established Persyo Marketing in 2010. He offered digital marketing services alongside coaching and training to his clients.
Although he dropped the digital services in 2017, Mostafa stuck with the training and coaching aspect where he helps many businesses scale and grows up to six and seven figures.
Mostafa's coaching frameworks and programs deliver efficient and profitable results that allow coaches, consultants, and experts to make a mark in the world and also change other people's lives.
CONNECT WITH MOSTAFA HOSSEINI
https://www.persyo.com/
Connect with Mostafa on Facebook and LinkedIn
Listen to Mostafa's Podcast at Daily Confidence for Entrepreneurs
CONNECT WITH SAMANTHA RILEY
Connect with me on Instagram and Facebook
Connect with me on LinkedIn