As speakers, coaches and podcasters, many of us have a hard time clearly articulating our message and having that message clearly understood. Thoughts come flying into our heads, and we suddenly don't know what to talk about, or how to explain something succinctly.
In this episode, Samantha chats with Lewis Chaney who mentors speakers about getting to the damn point. Lewis believes that effective communication starts with talking about something that will grab your listener's attention and keep them engaged.
The fact that Lewis is an esteemed TEDx alumnus does not mean he doesn't get jitters the moment he steps on the stage. He takes command by rehearsing, researching, and telling stories that connect with his audience. Furthermore, he acknowledges the value of humor in creating more engagement.
If you are a speaker who wants to become a better communicator, this episode is for you.
WHAT YOU'LL DISCOVER IN THIS EPISODE:
Lewis' venture to becoming a speaker (03:05) 

How to filter down topics (04:49)

The recommended length for every speech (06:47)

The key to getting on point (08:20)

Lewis' advice for speakers (13:15)

Slide Decks and PowerPoint Presentations – yay or nay? (15:55)

The power of images (21:15)

Adding humor in public speaking (22:38) 

How to have confidence when sharing new ideas (25:53)

The one thing that Lewis wants speakers to know (29:37) 
QUOTES: 
"Poor speaking skills kill time." – Lewis Chaney (04:02)

"Filler words are killer words because they kill the most valuable commodity you and your audience have, and that is time." – Lewis Chaney (08:48)

"A lot of times, we're making up these stories in our heads that are way worse than they are in real life." – Samantha Riley (11:43)

RESOURCES MENTIONED: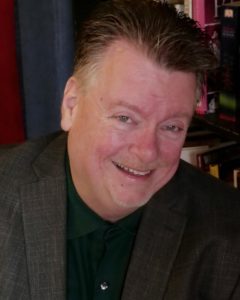 A TEDx Alumnus with over 25 years working in Television and Entertainment News, Commercial Advertising, andIndependent Film, he mentors others on how to skillfully, effortlessly, and emotionally engage anyone and learn how to stop wasting time, saving money in ways they never considered.
CONNECT WITH LEWIS CHANEY
www.gettothedamnpoint.com
Connect with Lewis on LinkedIn and Instagram
CONNECT WITH SAMANTHA RILEY
Connect with me on Instagram and Facebook
Connect with me on LinkedIn