Choose Happiness
It's easy to get swayed by the social pressures on how we should be living our lives and this is the reason why so many people find it difficult to be really happy. Whilst our paths to finding joy are not all the same, it all starts with each of us making the conscious choices that will move us towards happiness. 
In this episode, Samantha speaks with Carla Maree Simpson, a renowned happiness expert. Carla believes that happiness is never an end result, it's something that we can consciously work on during each moment.
Carla's distinct life experiences have helped her realize that happiness is never guaranteed. However, when a person is given the right tools they can become more than capable of creating their own happiness. 
The path to finding true happiness may be challenging, but Carla Maree can walk you through the process, let's dive in.
IN THIS EPISODE YOU'LL DISCOVER:
Carla's journey to finding authentic happiness (03:45)

The realizations that made her evaluate her life (08:40)

Why we need to have conscious choices to experience happiness (10:18)

How to break habits and have conscious choices in daily life (14:10)

The Gratitude Practice (21:55)

The conscious changes Carla made in her business (28:21)

QUOTES:
"It's about making the conscious choice to stop and appreciate what we have in our everyday lives because it's not the big things that are always going to bring us more joy." -Carla Maree Simpson
"When we create the space to give ourselves what we want, we also give others the space to get what they want." -Samantha Riley

RESOURCES MENTIONED
Get Happy Hour Podcast
Kokoro Mindfulness
WHERE TO FIND CARLA MAREE SIMPSON
Grab a copy of Carla Maree's book Find Your Happy Say Yes to Life here. 

SHOW SPONSOR
This episode is sponsored by Your Podcast Concierge.  Affordable podcast production for coaches and speakers who want to increase their authority and generate leads from their show.  You press record, and let them do the rest.

​​SUBSCRIBE & REVIEW THE INFLUENCE BY DESIGN PODCAST 
Thanks for tuning into this episode of the Influence By Design podcast. If the information in any of our conversations and interviews have helped you in your business journey, please head over to Apple Podcasts, click the 3 dots in the top right corner of your smartphone screen, follow the show, and leave us an honest review. Your reviews and feedback will not only help us continue to deliver valuable content, but it will also help us reach even more amazing entrepreneurs just like you!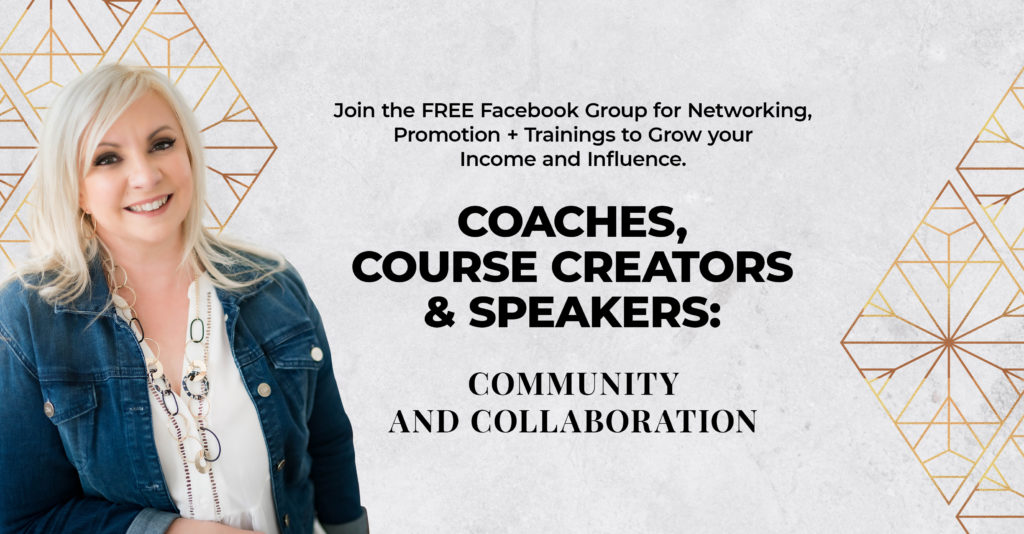 BOOK A BUSINESS ACCELERATOR CALL
If you're a coach who wants to create consistent monthly recurring revenue and scale your business, book a quick 15-minute Accelerator Call.  
We'll work together to identify:
Your current situation and immediate opportunities for growth

Uncover the #1 thing holding you and your business back from scaling

Develop a 3-step implementation plan
Click Here to book your no-charge Accelerator Call.
ABOUT CARLA MAREE SIMPSON
Carla Maree Simpson is a Happiness Expert, Professional Speaker, Award-winning Entrepreneur, Author and a Yoga Teacher. Her journeys in life taught her that happiness is never guaranteed, but we can consciously choose and create it every single day.
It has become her passion to help individuals to become more aware and able to make proactive choices that can improve their wellbeing. Through her coaching workshops, Carla makes sure that participants will walk away with new tools and skills like yoga poses, meditation, mindset techniques, and gratitude practices.
Carla believes that we can take control of our choices, make daily habits, and master our mindset in order to create the happiness that we all deserve. Her inspiring passion for life, contagious laugh and courageous spirit is truly one of a kind.