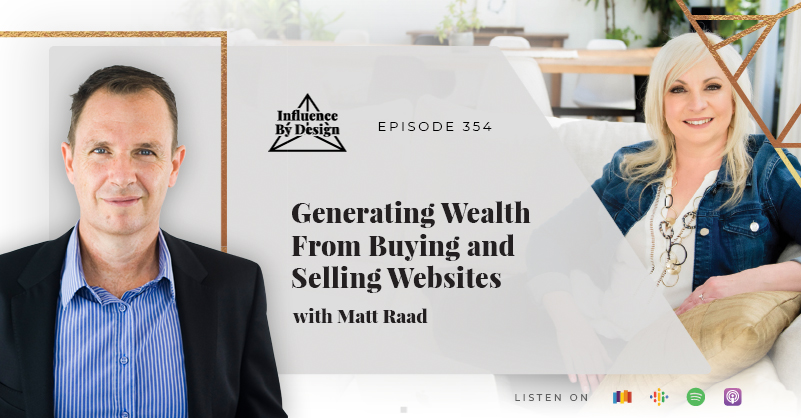 Generating Wealth From Buying and Selling Websites
The business world is continuously being shaped by digital growth and creating an online presence these days is a must. A digital presence may be considered underrated, but it's guaranteed to bring extensive impact.  
In this episode of the Influence By Design podcast, Samantha chats with Matt Raad, a website investment expert. Matt talks about the power of building and optimising websites to create a passive income.
He's been teaching business owners how to get online and realise the value of their online assets. For Matt, it's not just about having a website that highlights what you and your business do, it's about putting out content that is valuable to your audience.
When websites offer valuable content, it can drive more traffic and ultimately more money. When done correctly, you have a digital asset that can potentially be sold in the future. 
Having the skills needed to develop a multi-million dollar online asset starts the profitable cycle of buying and selling websites. If you want to know how you can create this for your business, let's dive in.
IN THIS EPISODE YOU'LL DISCOVER:
What led Matt to buy and sell websites (00:55)

The advantages of having an online business presence (06:27)

How can business owners create more wealth? (08:12)

How to drive more traffic to  your website (10:41)

Why you need to think of your coaching business as a media company (14:15)

How to generate income from buying and selling websites (20:40)

The value of living life by design (27:55)

Making money from buying and selling websites  (32:42)

The one thing Matt wants to leave the listeners (34:30)
QUOTES:
"Our most valuable currency is time.  To be able to get that back and have the income as well is exciting." -Samantha Riley
"Think of a website as a money generating asset that can be sold. It's a real asset just as valuable as traditional real estate or business, if not more so." -Matt Raad
RESOURCES MENTIONED
WHERE TO FIND MATT RAAD
Join the Free Masterclass on How To Buy & Renovate Websites For Passive Income here.
SHOW SPONSOR
This episode is sponsored by Your Podcast Concierge.  Affordable podcast production for coaches and speakers who want to increase their authority and generate leads from their show.  You press record, and let them do the rest.

​​SUBSCRIBE & REVIEW THE INFLUENCE BY DESIGN PODCAST 
Thanks for tuning into this episode of the Influence By Design podcast. If the information in any of our conversations and interviews have helped you in your business journey, please head over to Apple Podcasts, click the 3 dots in the top right corner of your smartphone screen, follow the show, and leave us an honest review. Your reviews and feedback will not only help us continue to deliver valuable content, but it will also help us reach even more amazing entrepreneurs just like you!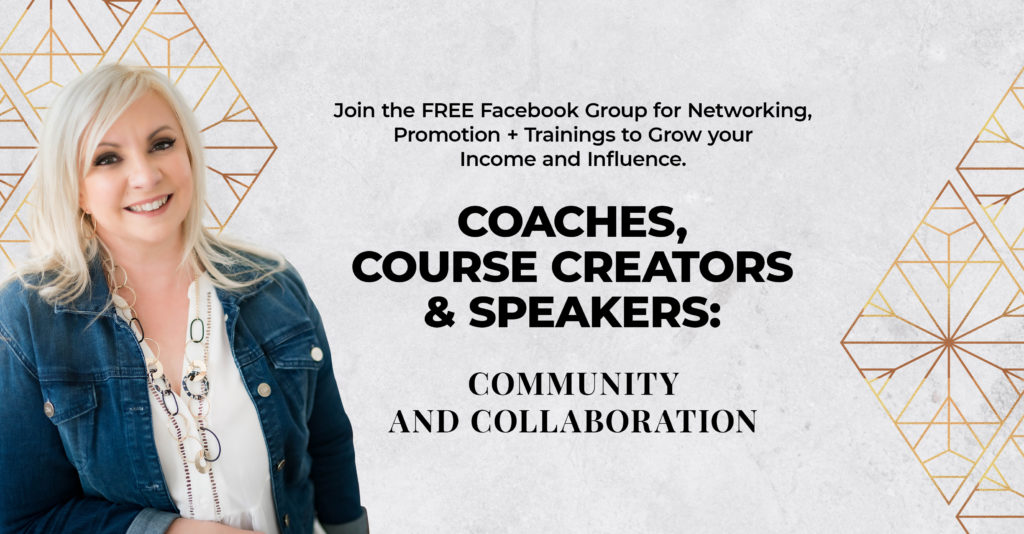 BOOK A BUSINESS ACCELERATOR CALL
If you're a coach who wants to create consistent monthly recurring revenue and scale your business, book a quick 15-minute Accelerator Call.  
We'll work together to identify:
Your current situation and immediate opportunities for growth

Uncover the #1 thing holding you and your business back from scaling

Develop a 3-step implementation plan
Click Here to book your no-charge Accelerator Call.
ABOUT MATT RAAD
Matt Raad alongside his wife, Liz are highly successful Website Investors, Angel Investors, and Digital Educators. They have been involved in Mergers and Business Acquisition in the $1M to $20 Million range for the past 25 years. 
Matt and Liz are regarded as Australia's leading experts in website valuation, website due diligence, and investing in digital assets. 
They focus on teaching total beginners to transition and replace their high-income job or business income with passive online income, so they can secure their family's future and have real assets that can be sold for 20-50x their monthly income.