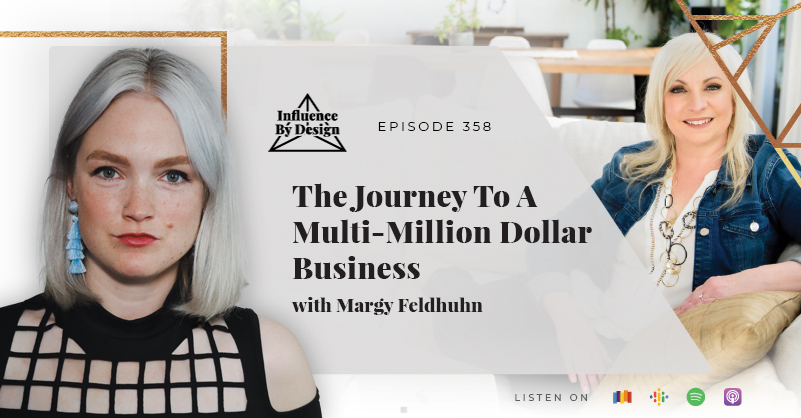 The Journey To A Multi-Million Dollar Business
Every business owner's journey is unique. It will be filled with lots of ups and downs and is always partnered with steep learning curves.
Having a business is certainly not a walk in the park. It requires a great deal of effort and determination to create a vision and work towards achieving it. The journey may not always be easy but at the end of the day, the sacrifices are worth it.
In this episode of the Influence By Design podcast, Samantha chats with Margy Feldhuhn, an esteemed business owner and the co-owner and CEO of Interview Connections, the first and leading podcast booking agency.
Margy shares her incredible yet distinct journey into the business world; how she moved from having a $15/hour job to becoming a CEO of a multi-million dollar business. Like most business owners, Margy had to learn the ropes of doing business and managing people by herself. 
There was also a time when Margy felt that the business was stuck and not making any progress despite making many pivots and changes. Rather than looking at this stagnation as permanent, she took it as a challenge and looked for areas in business that needed improvement, specifically her leadership and her team.
Margy is a real-life example that we are capable of achieving success if we just put our focus on what we want to achieve. 
If you're ready to take your business to a million dollars and beyond, this episode is for you.
IN THIS EPISODE YOU'LL DISCOVER:
Margy's life-changing experience towards business (01:02)

Moving from a $15/hour job to becoming a CEO (06:25)

The moment she couldn't push through in business (14:03)

The challenges of scaling a sales and marketing team (17:08)

Turning Margy's vision into a collaborative process (21:48)

The significance of being present with the team (25:32)

Margy's new targets after hitting the $500k/month sales goal 32:23

How Margy helps her clients (36:16)
QUOTES:
"I'm okay to work hard, but I want the rewards for it." -Samantha Riley
"Failing every single month was frustrating, but it also forced me to look at things I wouldn't have looked at and dealt with, especially my own leadership." -Margy Feldhuhn
"I'm not a believer of super rigid roles. Bring your team into a conversation about how to hit sales goals and how to recruit more salespeople." -Margy Feldhuhn
"We connect with different people for different reasons. By not understanding this, you will be losing potential sales." -Samantha Riley
RESOURCES MENTIONED

WHERE TO FIND MARGY FELDHUHN
SHOW SPONSOR
This episode is sponsored by Your Podcast Concierge.  Affordable podcast production for coaches and speakers who want to increase their authority and generate leads from their show.  You press record, and let them do the rest.

​​SUBSCRIBE & REVIEW THE INFLUENCE BY DESIGN PODCAST 
Thanks for tuning into this episode of the Influence By Design podcast. If the information in any of our conversations and interviews have helped you in your business journey, please head over to Apple Podcasts, click the 3 dots in the top right corner of your smartphone screen, follow the show, and leave us an honest review. Your reviews and feedback will not only help us continue to deliver valuable content, but it will also help us reach even more amazing entrepreneurs just like you!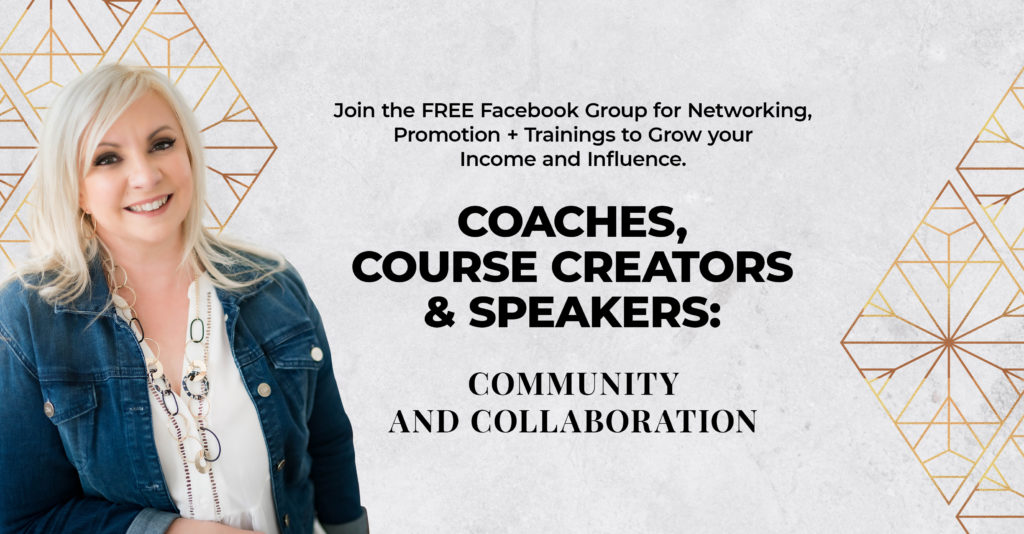 BOOK A BUSINESS ACCELERATOR CALL
If you're a coach who wants to create consistent monthly recurring revenue and scale your business, book a quick 15-minute Accelerator Call.  
We'll work together to identify:
Your current situation and immediate opportunities for growth

Uncover the #1 thing holding you and your business back from scaling

Develop a 3-step implementation plan
Click Here to book your no-charge Accelerator Call.
ABOUT MARGY FELDHUHN
Margy is the co-owner and CEO of Interview Connections, the first and leading podcast booking agency. Margy and her business partner Jessica lead an in-house staff of over 20 full-time employees in their (now virtual) Rhode Island office and have successfully scaled the agency to multiple 7 figures. 
Margy joined Interview Connections in 2016 as a contractor, becoming the first employee in 2017 and acquiring 50% equity in the business by 2018. By 2019, she had helped lead the business to its first 7 figure year without any direct marketing or advertising. 
In 2021, Margy won First Prize in the Best Podcast category at the Rhode Island International Film Festival for her podcast We Get It, Your Dad Died.