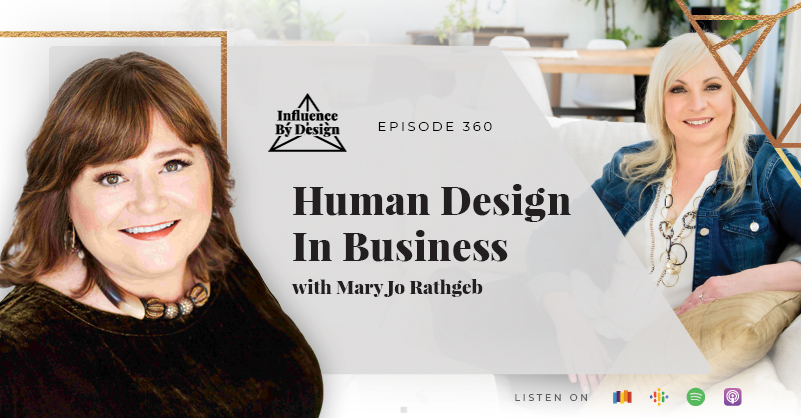 Human Design In Business
It's much easier to be who you are than to be who you think you should be. Understanding your human design can help you to know how you're designed to work, make better decisions, form better relationships, and run your business efficiently.
In this episode of the Influence By Design podcast, Samantha speaks with Mary Jo Rathgeb, a Life Transitions Coach and Human Design Expert. Together, they have a conversation about something that is close to their hearts – human design and how it intersects with business. 
Mary Jo describes the 5 human design types and explains the best strategies each can use to help them be more in flow, and successful in business. When you're being authentic to your design, you start attracting people that are right for you and your company. 
If you want to know more about how understanding your human design can help you grow your business, this episode is for you.
IN THIS EPISODE YOU'LL DISCOVER:
What inspired Mary Jo to learn about human design (00:52)

An overview of the 5 types (02:15)

How Reflectors process decision-making (09:39)

How being a Projector affects how Mary Jo runs her business (16:38)

Why projectors need to wait for the invitation (21:47)

What is a human design profile (34:00)
QUOTES:
"Just by being who you are, people will be drawn to you as you go about doing your thing." -Mary Jo Rathgeb
"It's really important to understand that sometimes a client that we think is problematic may not actually be, it's just that we pressure them into making a decision in the wrong way." -Samantha Riley
"If it's not right for you then it actually isn't right for the other person either. You're not letting someone down, you're actually letting both of you off the hook from what could've been a bad situation." -Mary Jo Rathgeb
"That one moment of potentially letting someone down is better than having a business transaction go really bad." -Samantha Riley 
RESOURCES MENTIONED

WHERE TO FIND MARY JO RATHGEB
SHOW SPONSOR
This episode is sponsored by Your Podcast Concierge.  Affordable podcast production for coaches and speakers who want to increase their authority and generate leads from their show.  You press record, and let them do the rest.

​​SUBSCRIBE & REVIEW THE INFLUENCE BY DESIGN PODCAST 
Thanks for tuning into this episode of the Influence By Design podcast. If the information in any of our conversations and interviews have helped you in your business journey, please head over to Apple Podcasts, click the 3 dots in the top right corner of your smartphone screen, follow the show, and leave us an honest review. Your reviews and feedback will not only help us continue to deliver valuable content, but it will also help us reach even more amazing entrepreneurs just like you!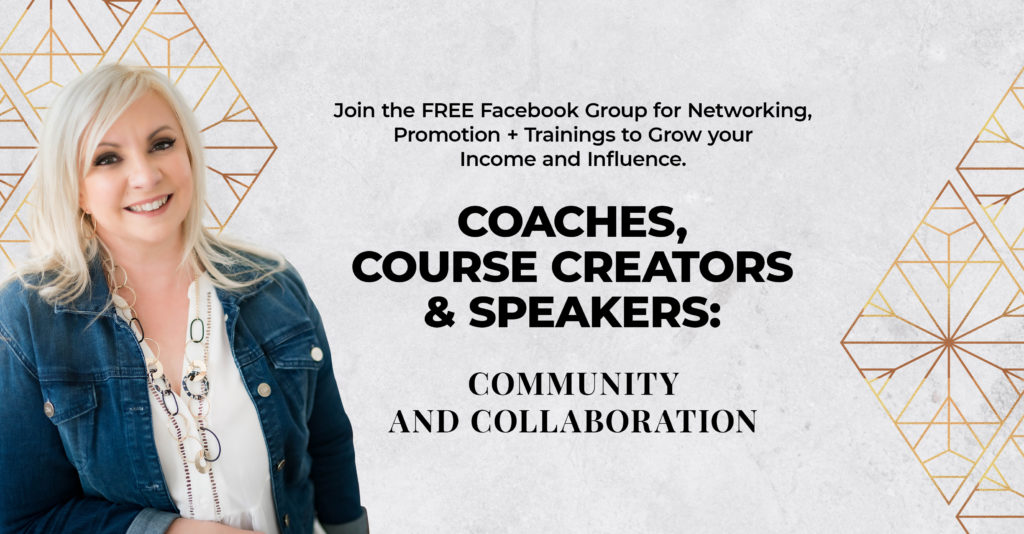 BOOK A BUSINESS ACCELERATOR CALL
If you're a coach who wants to create consistent monthly recurring revenue and scale your business, book a quick 15-minute Accelerator Call.  
We'll work together to identify:
Your current situation and immediate opportunities for growth

Uncover the #1 thing holding you and your business back from scaling

Develop a 3-step implementation plan
Click Here to book your no-charge Accelerator Call.
ABOUT MARY JO RATHGEB
As a Life Transitions Coach, Mary Jo Rathgeb empowers clients to shed people-pleasing patterns while navigating change, so they are free to be who they really are — not someone they think they are supposed to be. She's a Professional Certified Coach, Certified RIM Facilitator, and Human Design Consultant.