How to Use Twitter to Build Your Influence
Twitter has been around since 2006 and not too long ago, seemed to lose some traction.  Now, we're seeing a resurgence of the platform, and more professionals, media, creative leaders, and CEOs are becoming active on Twitter.
In this episode, Samantha re-airs the conversation from the Next Level Influence Show with her co-host Melanie Benson. It's a fascinating chat where Samantha interviews Melanie with her in-depth knowledge about the Twitter world.
Twitter is not like any other social media platform, it highlights engaging conversations.  For this very reason, having authenticity is the most important factor on Twitter. 
When you know how to curate the right content that gets people to converse with you, you gain a lot of opportunities to use Twitter as a way to grow your reach and build influence.
Melanie shares detailed information on how she leverages Twitter to make great connections. 
When done right, you and your business will definitely benefit from this social media platform.
Now, let's dive in.
IN THIS EPISODE YOU'LL DISCOVER:
What makes Twitter different from other social media platforms? (04:17)

How to create engaging conversations in Twitter (08:23)

What can we do to stand out on Twitter? (14:22)

Taking advantage of the viral capacity of Twitter Chats (20:25)

Growing your reach with Twitter Spaces (24:05)

The etiquette for connecting with people on Twitter (27:15)

Help people get to know you better with Twitter Lists (31:40)
QUOTES:
"If you know how to leverage Twitter then you know how to get in front of people that are super hard to connect with anywhere else." -Melanie Benson 
"What I see happening right now on Twitter is a resurgence of trust. One of the best ways to do that is to be authentic and to be human." -Melanie Benson
"Twitter is about curating people.  It's like being in a networking event or a party where you've got friends around, and you're bringing them into the conversation." -Samantha Riley
RESOURCES MENTIONED
You can watch the Next Level Influence Show on Facebook, Instagram, or LinkedIn.
WHERE TO FIND MELANIE BENSON
SHOW SPONSOR
This episode is sponsored by Your Podcast Concierge.  Affordable podcast production for coaches and speakers who want to increase their authority and generate leads from their show.  You press record, and let them do the rest.

​​SUBSCRIBE & REVIEW THE INFLUENCE BY DESIGN PODCAST 
Thanks for tuning into this episode of the Influence By Design podcast. If the information in any of our conversations and interviews have helped you in your business journey, please head over to Apple Podcasts, click the 3 dots in the top right corner of your smartphone screen, follow the show, and leave us an honest review. Your reviews and feedback will not only help us continue to deliver valuable content, but it will also help us reach even more amazing entrepreneurs just like you!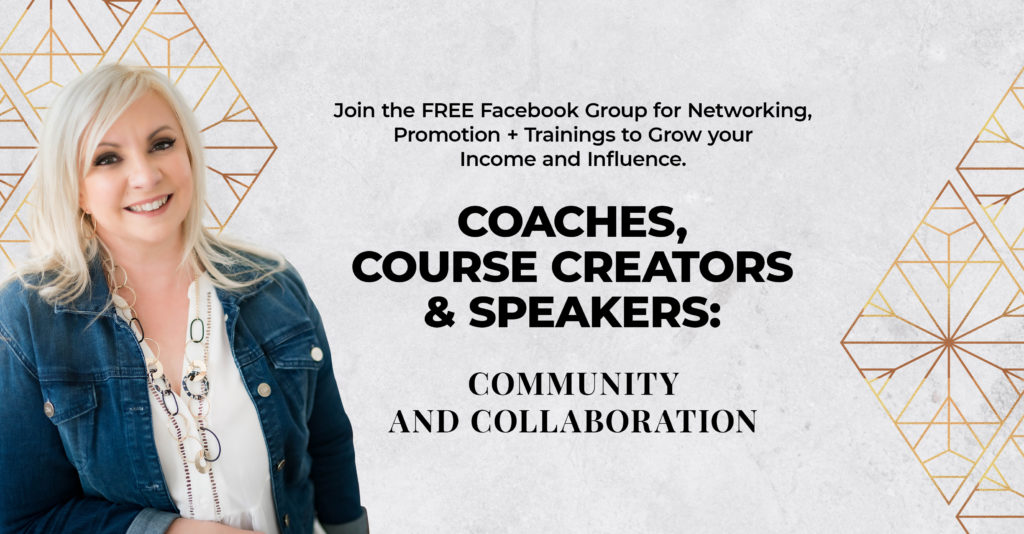 BOOK A BUSINESS ACCELERATOR CALL
If you're a coach who wants to create consistent monthly recurring revenue and scale your business, book a quick 15-minute Accelerator Call.  
We'll work together to identify:
Your current situation and immediate opportunities for growth

Uncover the #1 thing holding you and your business back from scaling

Develop a 3-step implementation plan
Click Here to book your no-charge Accelerator Call.
ABOUT MELANIE BENSON
Melanie Benson, a Revenue Strategist, and Business Performance Optimizer, is a guide for conscious entrepreneurs ready to accelerate their impact and income by making their business perform 10 times better.  With over 12 years of experience in corporate America, Melanie specializes in aligning visionary, game-changing entrepreneurs who are emerging as leaders with the most powerful mindset, actions, and strategies that propel them to a level of success they never knew they could achieve.
Melanie combines her extensive traditional education (she holds a Bachelor's Degree in Business Management and a Master's Degree in Organizational Management) with multiple advanced certifications in Project Management, Results Coaching, Neuro-Linguistic Programming, and even a license as a Spiritual Counselor to get her clients past their obstacles and into impacting the world in a fulfilling, and profitable, way.
Integrating creativity and intuition with a honed "facts and data" approach has resulted in some of the most comprehensive business growth resources available to conscious entrepreneurs.
Melanie is the host of Amplify Your Success Podcast, serves on the Women Speaker's Association Executive Team, is a member of the Association of Transformational Leaders and is co-author of Entrepreneur.com's "Start Up Guide to an Information Marketing Business" and "Voices of the 21st Century: Powerful, Passionate Women Who Make a Difference book (as well as wrote the foreword!)
Melanie speaks for many entrepreneurial audiences across the globe both live and virtually via webinars and telephone-based seminars; has been a regularly featured expert on radio shows and in media publications such as American Express OPEN Forum, Bloomberg BusinessWeek, Women's Day, Parenting Magazine, University of Phoenix Alumni Magazine and Female Entrepreneur Magazine.
Melanie lives just outside of the Los Angeles area with her husband and bonus children who she practices her hobby on – being a closet gourmet paleo chef. As an avid lifestyle enthusiast she spends her free time in search of the best spas and beaches in the world.