Bankroll Your Brilliance
You were born with a core genius; a unique brilliance.  It takes commitment to growing it and owning it, so you can fully embrace it and lean into it.  However, many people prefer to feel 'safe' and live in their comfort zone.
When this happens, we constantly feel that there's a missing piece in our lives. 
In this episode of the Influence By Design podcast, Samantha interviews Nicole Roberts Jones. She shares her framework to draw out what's best in people and help them take their brilliance to the bank. 
Nicole highlights the importance of hiring a coach to help create strategies around the individual. There are pieces to our brilliance that we can't see, and it may require someone else to show us our authentic selves and help us scale.
If we all realise our brilliance, we allow opportunities to emerge. We move to a level where it's possible to make money while we sleep and have multiple streams of income.
Join Samantha and Nicole as they deep dive into how you can bankroll your brilliance.
IN THIS EPISODE YOU'LL DISCOVER:
When did Nicole realise her calling? (1:08)

How do people discover their brilliance and leverage it (07:15)

Nicole's framework to help you bankroll your brilliance (10:35)

Making money in your sleep (13:05)

Nicole's advice for people afraid of predictable results (16:30)

How to add multiple streams of income using the same brilliance (18:47)

Bankroll Your Brilliance (23:10)
QUOTES:
"Your comfort and your conviction can never co-exist." -Nicole Roberts Jones
"You can't guarantee a predictable result if the person is not willing to do the work." -Nicole Roberts Jones
"Our genius comes so easily to us and that's how we miss it." -Samantha Riley
RESOURCES MENTIONED
WHERE TO FIND NICOLE ROBERTS JONES

SHOW SPONSOR
This episode is sponsored by Your Podcast Concierge.  Affordable podcast production for coaches and speakers who want to increase their authority and generate leads from their show.  You press record, and let them do the rest.

​​SUBSCRIBE & REVIEW THE INFLUENCE BY DESIGN PODCAST 
Thanks for tuning into this episode of the Influence By Design podcast. If the information in any of our conversations and interviews have helped you in your business journey, please head over to Apple Podcasts, click the 3 dots in the top right corner of your smartphone screen, follow the show, and leave us an honest review. Your reviews and feedback will not only help us continue to deliver valuable content, but it will also help us reach even more amazing entrepreneurs just like you!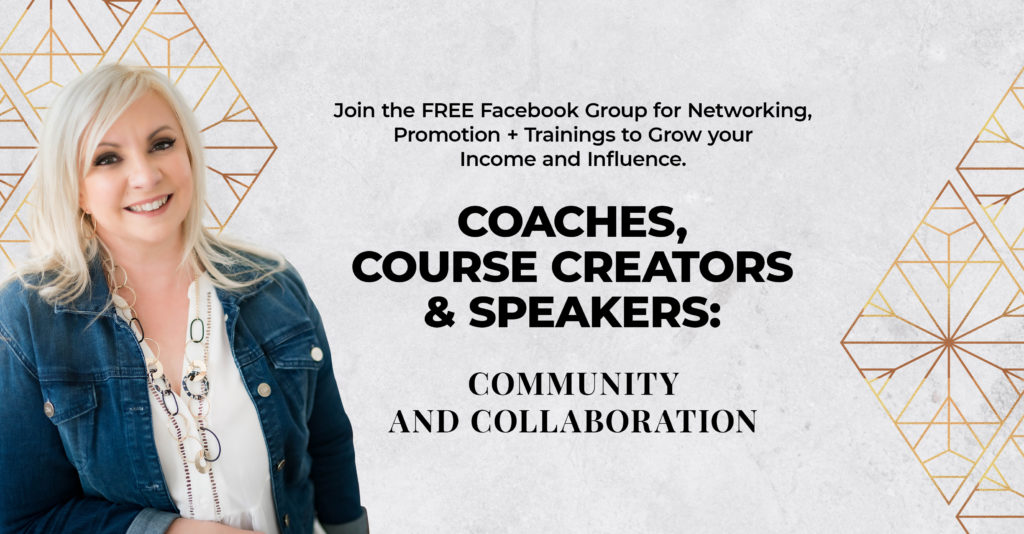 BOOK A BUSINESS ACCELERATOR CALL
If you're a coach who wants to create consistent monthly recurring revenue and scale your business, book a quick 15-minute Accelerator Call.  
We'll work together to identify:
Your current situation and immediate opportunities for growth
Uncover the #1 thing holding you and your business back from scaling
Develop a 3-step implementation plan
Click Here to book your no-charge Accelerator Call.
ABOUT NICOLE ROBERTS JONES
Nicole Roberts Jones – Bankroll Your Brilliance Expert & CEO of NRJ Enterprises
Nicole Roberts Jones is uniquely gifted at one thing – drawing out what's best in YOU and helping you take your Brilliance to The Bank. A veteran of the entertainment industry, Nicole worked in Talent Management and Casting before shifting her talents to help others Bankroll Their Brilliance through her Brilliance Mastery Academy. 
 She now works with entrepreneurs to create multiple streams of income from what they already know in order to build an empire from their expertise. Her clients have included the Steve Harvey World Group, Dell EMC, McDonalds, Blue Cross Blue Shield, Lisa Nichols and Motivating the Masses, Coach Diversity Institute, and the BOSS Network to name a few.
 Nicole is also a nationally recognized transformational speaker, bankroll your brilliance expert, and best-selling author of four books, the most recent being Find Your Fierce. She lives with her husband in a suburb of Washington DC, consulting, writing, and creating breakthroughs for her clients.