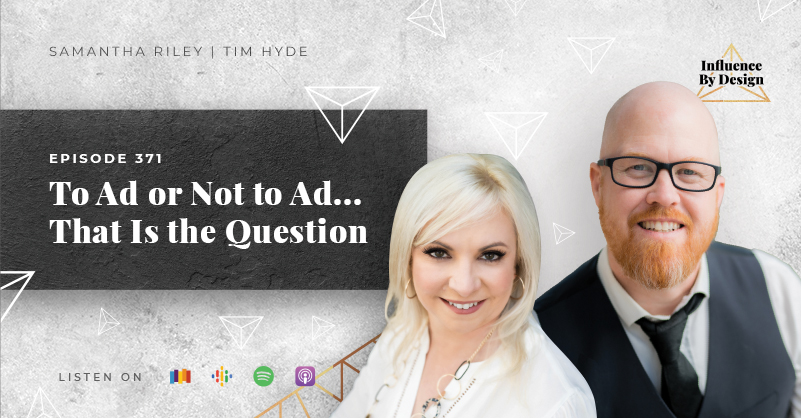 To Ad or Not to Ad… That Is the Question.
Paid marketing can be a great way to grow your  business. Apart from social media, we can advertise on various platforms such as television, radio, and even newspapers.
In this episode of the Influence By Design podcast, Samantha and Tim talk about the answer to the crucial question – to ad or not to ad?
Before getting down to the nitty-gritty of advertising, business owners need to understand who their ideal audience is and the pain points that you can help them solve. Once this has been nailed down, it saves a lot of time and money from being wasted on advertising.
Making sure you have laid down the foundations for advertising guarantees a smooth flow of opportunities through your business pipeline.
If you want to know more about how advertising can help your business scale, be sure to listen to this episode.
IN THIS EPISODE YOU'LL DISCOVER:
What Samantha loves about paid marketing (02:15)

When is the best time to start paid marketing? (05:12)

Where does paid marketing lead? (07:25)

The consequences of running only one ad in one channel (09:20)

What is banner blindness? (11:10)

Tim & Samantha's biggest takeaway in regards to paid marketing (13:09)
QUOTES:
"We work in environments that are constantly changing. There will always be new advertisers, new algorithms, and new traffic that changes on a day-to-day basis." -Tim Hyde

"If we don't know who we're trying to reach, what we're solving, and what we want to say to those people, advertising isn't going to work on any channel." -Tim Hyde

"If you're doing advertising, don't just set and forget because you can end up in a world of pain and lose a lot of money." – Samantha Riley
SHOW SPONSOR
This episode is sponsored by Your Podcast Concierge.  Affordable podcast production for coaches and speakers who want to increase their authority and generate leads from their show.  You press record, and let them do the rest.
​​SUBSCRIBE & REVIEW THE INFLUENCE BY DESIGN PODCAST 
Thanks for tuning into this episode of the Influence By Design podcast. If the information in any of our conversations and interviews have helped you in your business journey, please head over to Apple Podcasts, click the 3 dots in the top right corner of your smartphone screen, follow the show, and leave us an honest review. Your reviews and feedback will not only help us continue to deliver valuable content, but it will also help us reach even more amazing entrepreneurs just like you!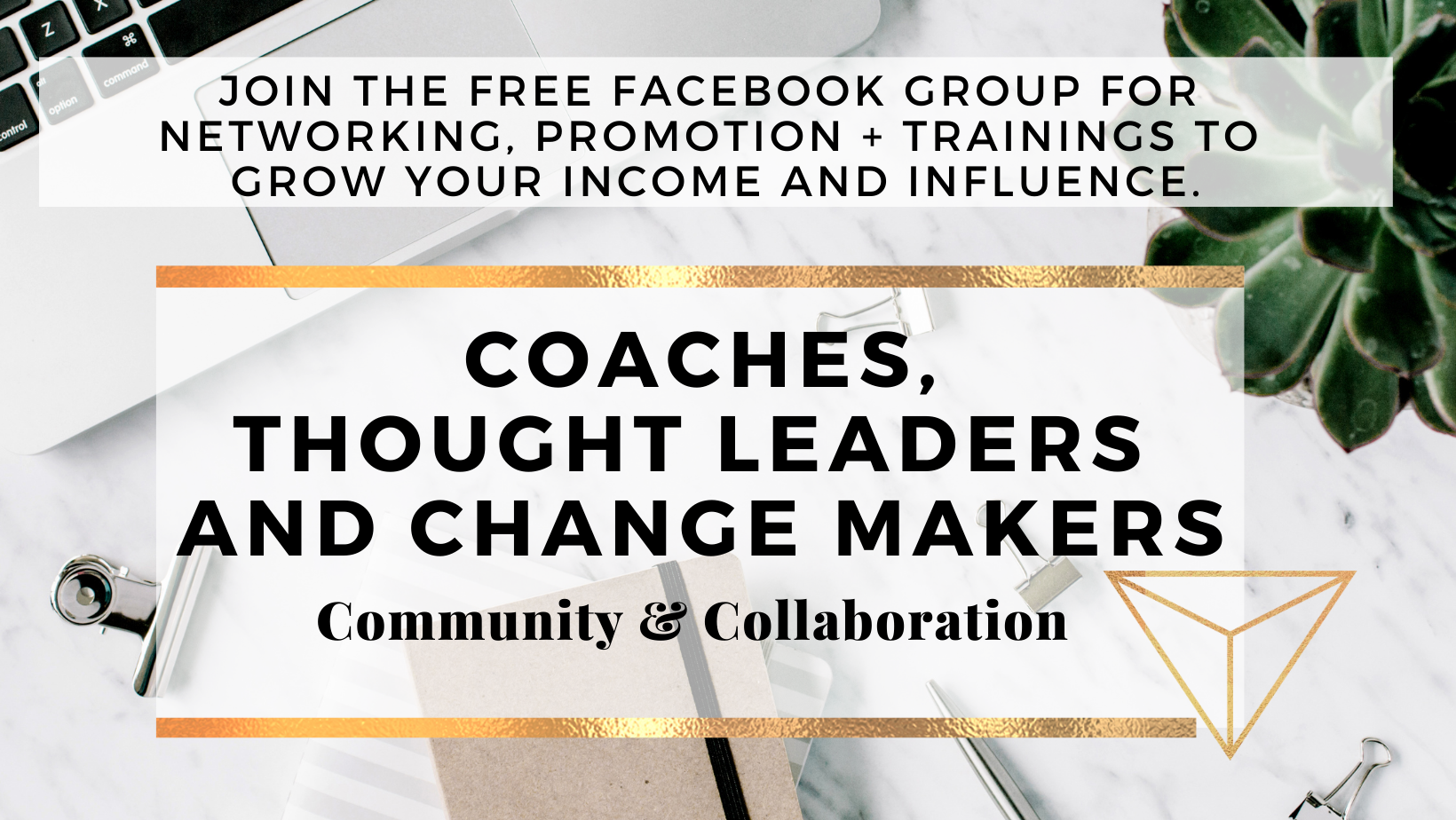 BOOK A BUSINESS ACCELERATOR CALL
If you're a coach who wants to create consistent monthly recurring revenue and scale your business, book a quick 15-minute Accelerator Call.  
We'll work together to identify:
Your current situation and immediate opportunities for growth

Uncover the #1 thing holding you and your business back from scaling

Develop a 3-step implementation plan
Click Here to book your no-charge Accelerator Call.
WHERE TO FIND TIM HYDE
CONNECT WITH SAMANTHA RILEY