Be Visible To Attract More Clients
There are times in business where the hustle is real. However, hustling should only be temporary and not the norm.  The goal is to create stability in your business.
In this episode of the Influence By Design podcast, Samantha speaks with Colleen Biggs, an award-winning peak performance consultant with over 20 years experience. Colleen shares tips around how to attract the right clients for your business.
In order to attract the right client, you need to step into the spotlight. You need to show up authentically, and you'll draw in people that want your services.
When you work with the right people, you start operating in your zone of genius which means leaning into your full potential and being able to effectively help others. While living in this way, you'll develop the mindset that you're capable of doing and having more, and your self-worth will rise.
If you want to dig deep into how to be more visible to attract the right clients, be sure to listen to this episode. 
IN THIS EPISODE YOU'LL DISCOVER:
Why hustling should only be temporary (01:30)

Operating in the zone of excellence vs operating in the zone of genius (04:49)

Using intuition in business (10:02)

Why coaches attract the wrong prospects (19:45)

Colleen's free guide to attracting the right clients (28:30)

Colleen's advice to business owners (30:25)
QUOTES:
"You have to surrender to the unknown and trust that it's the best way for you to lean into your highest potential." -Colleen Biggs
"We're not here to change people, we're here to inspire change in others because it has to be their choice." -Colleen Biggs
"Unless we attract the right clients, we're unable to scale from that 6 to 7 figure mark without a lot of hustle and grind." -Samantha Riley
RESOURCES MENTIONED
WHERE TO FIND COLLEEN BIGGS
Listen to Colleen's podcast, Take The Leap With Colleen Biggs, here.
Get access to Colleen's free resources here.
SHOW SPONSOR
This episode is sponsored by Your Podcast Concierge.  Affordable podcast production for coaches and speakers who want to increase their authority and generate leads from their show.  You press record, and let them do the rest.

​​SUBSCRIBE & REVIEW THE INFLUENCE BY DESIGN PODCAST 
Thanks for tuning into this episode of the Influence By Design podcast. If the information in any of our conversations and interviews have helped you in your business journey, please head over to Apple Podcasts, click the 3 dots in the top right corner of your smartphone screen, follow the show, and leave us an honest review. Your reviews and feedback will not only help us continue to deliver valuable content, but it will also help us reach even more amazing entrepreneurs just like you!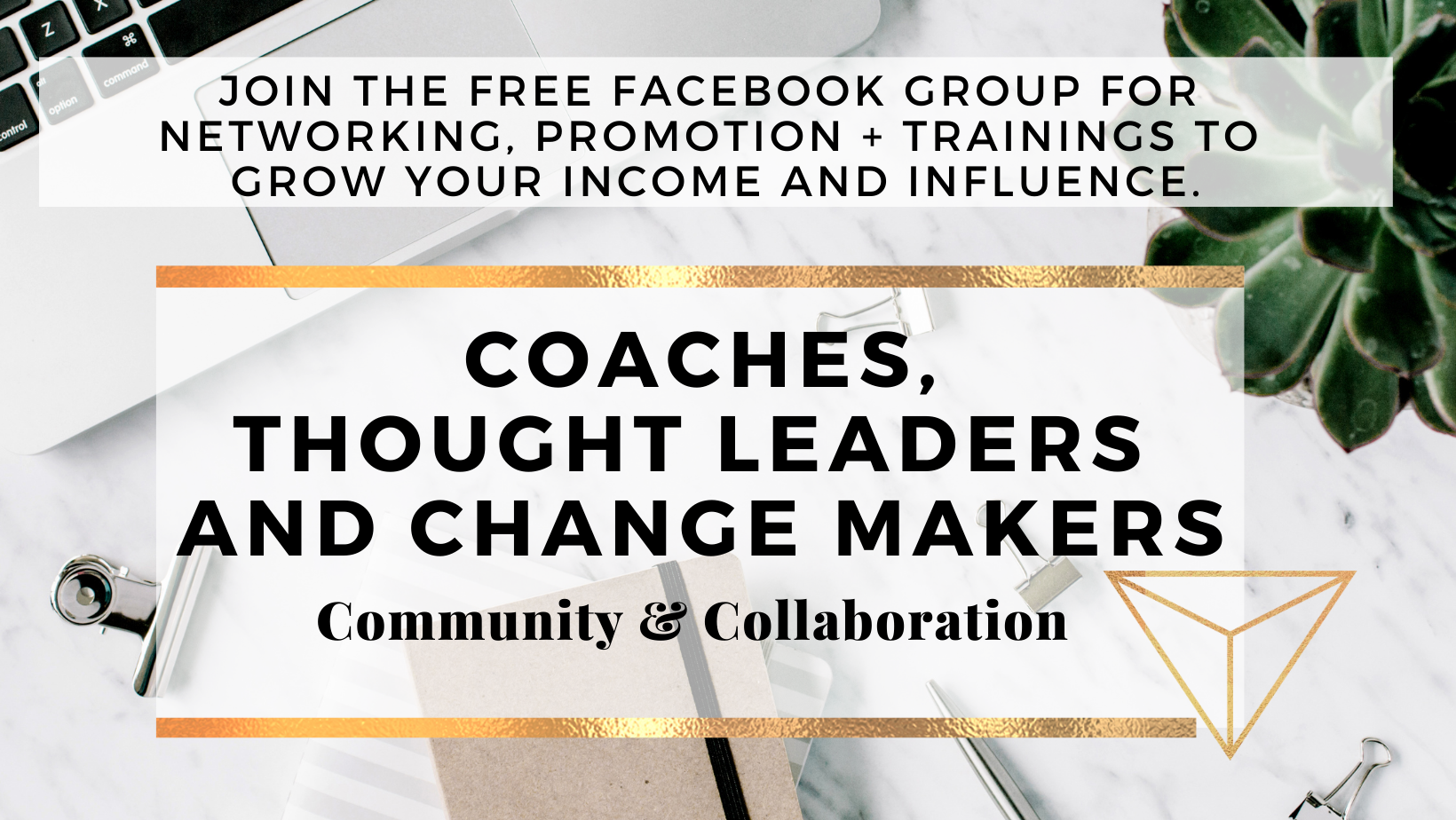 BOOK A BUSINESS ACCELERATOR CALL
If you're a coach who wants to create consistent monthly recurring revenue and scale your business, book a quick 15-minute Accelerator Call.  
We'll work together to identify:
Your current situation and immediate opportunities for growth
Uncover the #1 thing holding you and your business back from scaling
Develop a 3-step implementation plan
Click Here to book your no-charge Accelerator Call.
ABOUT COLLEEN BIGGS
Colleen Biggs is an Award-Winning Peak Performance Consultant with over 20 years of experience, has launched over 340 businesses, is an International Speaker, Author to five #1 International Best-Seller's with the latest being Step Into the Spotlight to Expand your Influence, the CEO and founder of the Leap Community, formally known as Lead Up for Women and was awarded the Local Business person of the year award and Top 10 Women Business Leaders of 2021.