Each of us goes through different phases in life. These experiences encourage self-reflection and help us better understand what others endure. In this episode, Danielle Chiel takes over the mic and interviews Samantha about how life experiences shape business.
Life is not always rainbows and butterflies; traumatic experiences can teach us the most valuable lessons. Despite gaining success in her business, Samantha is no stranger to these experiences and varying events which have taught her many things along the way and shaped the way she does business.
Some may see these unfortunate events as irreversible mistakes, but they have given Samantha insights into how to help her clients better. They allowed her to create genuine connections and build and nurture client-coach relationships.
If you want to know more about Samantha's life experiences and how they helped form her business style, be sure to listen to this episode. 
IN THIS EPISODE YOU'LL DISCOVER:
Uplifting experiences and how they affected the business (02:20)

How traumatic experiences helped Samantha understand others (07:48)

The art of asking good questions (19:55)

How to give the best support to clients (24:00)

The value of knowledge AND implementation (27:55)
QUOTES:
"Age brings a lot of wisdom, life-changes, and experiences." -Danielle Chiel

"It's not about the high amount of risk that's needed to get to a certain level, it's the high amount of learning that needs to go on." Danielle Chiel

"To get to a certain level of success, there's a high risk involved, which means there's a higher risk of failure." -Samantha Riley
RESOURCES MENTIONED
WHERE TO FIND DANIELLE CHIEL
SHOW SPONSOR
This episode is sponsored by Your Podcast Concierge.  Affordable podcast production for coaches and speakers who want to increase their authority and generate leads from their show.  You press record, and let them do the rest.

​​SUBSCRIBE & REVIEW THE INFLUENCE BY DESIGN PODCAST 
Thanks for tuning into this episode of the Influence By Design podcast. If the information in any of our conversations and interviews have helped you in your business journey, please head over to Apple Podcasts, click the 3 dots in the top right corner of your smartphone screen, follow the show, and leave us an honest review. Your reviews and feedback will not only help us continue to deliver valuable content, but it will also help us reach even more amazing entrepreneurs just like you!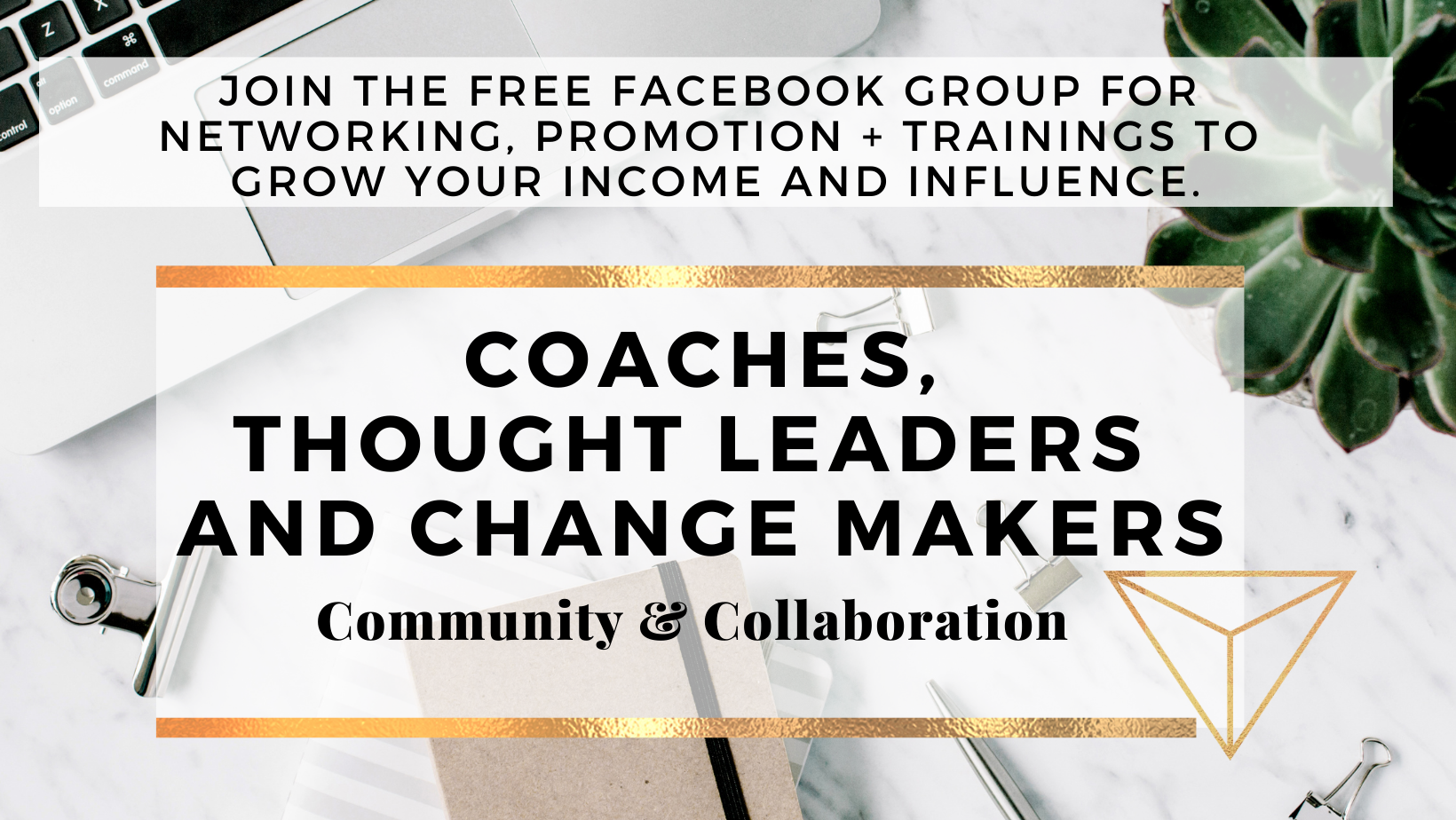 BOOK A BUSINESS ACCELERATOR CALL
If you're a coach who wants to create consistent monthly recurring revenue and scale your business, book a quick 15-minute Accelerator Call.  
We'll work together to identify:
Your current situation and immediate opportunities for growth
Uncover the #1 thing holding you and your business back from scaling
Develop a 3-step implementation plan
Click Here to book your no-charge Accelerator Call.
ABOUT DANIELLE CHIEL
At the age of 10, Danielle was taught to knit by her grandmother, Pearl, and instantly fell in love with it. After a career in teaching and a Ph.D. in musicology, Danielle returned to this love, opening a fashion store specialising in hand knits. Initially, locals knitted for her, but industrial changes sent her offshore. Refusing to use established mass-production practices, she travelled to India to find another solution. Once there she worked with women in Tamil Nadu to establish her first knitting hub and KOCO was born.
TRANSCRIPTION
You're listening to the Influence By Design podcast. My name is Danielle Chiel, and today I'm taking over the mic. So let's see what unfolds.
My name is Samantha Riley. And this is the podcast for coaches, course creators, and experts who want to grow their influence, income, and impact to take their coaching business to a million dollars and beyond, we're going to share the latest business growth, marketing, and leadership strategies, as well as discussing how you can use your human design to create success in business and life, inside and out, create the influence income and impact you need to build your business. So you can create your ideal lifestyle, it's time to make a difference and scale-up. This is the influence by design podcast.
So, Samantha, I'm really excited about interviewing you, I've known you for quite a long time, probably somewhere between 10 and 15 years, maybe even longer. But about that length of time, when we first met, we were both a part of a business group. 
And we were both starting out on our journey. It's interesting that we still sort of have kept in touch through these years. And in one way, we've both continued a similar journey as what we were pursuing at that point in time. But we all know with age brings a lot of wisdom and a lot of life changes and a lot of experiences. So you've had a lot happened to you in those period of time. And, as have I what's happened to me is not relevant for this point in time.
But what is relevant is I've learned that the more that happens to you in life, the deeper you have to self reflect into your own life. And when you self reflect into your own life. In a deeper and deeper process, the more that you're able to support others. And so in those intervening 15 years, you've had a lot of experience that you've had to self reflect on to your life.
And that in turn has turned you into the business coach that you are today. So the first question that I'd like to ask you, is to share a personal experience that has been really uplifting for you during that period of time. And how you think that's influenced your business coaching style.
Oh, wow, what a big question out of the gate, Danielle.
I'll help you with the answer, if you like to. Imagine it's getting married.
Well, that wasn't one of the things that I was thinking.
Okay, so I'll take that one back. That gives you some thinking time? 
No, because you're absolutely right. You're absolutely right. It's been a huge change in my business. Because when you and I met, I was going through a transition from my traditional bricks and mortar businesses into coaching. I just started coaching, I'd actually left my traditional businesses, but I was sort of on that journey of trying to find my place as we all do. Like, wouldn't it be just wonderful if we woke up and knew exactly what it was. 
But that's not quite the story, right? We go through this transition and, and lots of learning processes. And at that time, I was single, I was living in a brand new city, I just moved to Sydney. I didn't have, you know, my close inner circle. That certainly happened. And it happened through that business group that we were both in that is where my whole inner circle came from. 
But you know, when we met, I didn't have an inner circle. I was in a new city. I was, you know, trying to navigate a divorce. I had left two of my children back in Adelaide, like there was so much going on, as well as trying to figure out my feet in the business. So definitely meeting my now husband Leon was a huge change in our business. Because when he came in, I was able to use him as a sounding board. 
I'm not someone that works well on my own. I'm an extrovert and extroverts. This is general but extroverts generally need to speak out what's going on in their head and bounce ideas off people, introverts, generally the opposite. They need to process their ideas in their head. For me, if I'm processing my ideas in my head, I actually find it really difficult to move forward. I stay stagnant for a very long time. So I think that in those first few years, were so slow because I didn't have that constant person there to bounce off. 
And definitely since I've got married and I just like so blessed and I have so much gratitude for him not being just an amazing partner, but coming with the skills that he did from his corporate background of, you know, operations and managing huge teams. And, you know, being really good at numbers and all of the things that we need to have in our business and being able to bounce that off him constantly has meant that since we've been together, that the business has grown so much faster, it's like that stone that what's the quote, you probably know it, that a roll is that rolling stone gathers Moss, something like that, like that? 
Yeah, you know, there's a lot more momentum. So, and lots of other reasons, you know, I'm more confident now, because I've got that, that sort of that backup, not that he does anything in particular, but it's just really nice to have someone there to go, you know, on your low days, I Sam, it's okay, you've got this. It's just these little things that we think are little that are actually huge. So you're dead, right? It's been a huge change in my journey personally and professionally.
So my takeaway from listening to that is, and you're 100%? Correct. There are people who are external processes. And obviously, you're very aware that you're a strong external processor. And there are people who are internal processes. 
It's not necessarily connected with the personality type. But yes, it's sometimes many times that goes in hand. But knowing that you're an external processor is a really valuable thing. And my takeaway, is that, that insight into yourself to know how valuable having somebody beside you, that you can trust has your own back provides a massive change in somebody's journey. 
So I imagine when you know that's really valuable for you, that you would actually it would be impossible for you not to provide that same support for your externally processing clients, because you're really aware what they need 100%. 
So that is a really amazing gift to those clients. However, you were a before I joked with you and said I thought getting married was the highlight. You're about to say another one. I'd like to hear what that one is, too. 
Oh, was I?, oh, my goodness. Now you've put me on the spot Because I don't know. I was really thinking. Oh, think think think.
We don't have to, I have another question. I just didn't want you to lose the flow. 
Oh, yeah. No, I, I hadn't actually thought of anything. So let's just move on and see what comes out.
So with the business of sharing the upside, and how it's developed your personal skills, I'm going to ask the exact opposite question. What is the most traumatic thing that's happened to you in that period of time? And how has that helped you dig deep to understand the needs of other humans as well?
So there is, this is the opposite of what just happened, three instantly came to mind. So I'm going to share all three, because I think that they're really, they're all different. But someone may have gone through these. The first one was my first divorce. Well, I've only ever had one divorce, but my divorce with my first husband, because we were business partners and had been for 20 years. 
I married him when I was 17. So my whole adult life, I had been with this man who was also the father of my three children. So I didn't ever have the opportunity to be an adult and be on my own previously, because I left school and married him all in the same year. So having someone in business and we were fabulous business partners, we were actually better business partners than that husband and wife. In all fairness, we were very, very well suited in business. 
So when we separated, I felt very alone because we both had our distinct skill sets. So when all of a sudden, half 50% of the skill set of growing multimillion dollar businesses isn't there. It took away so much of my confidence because all of a sudden, I felt like I knew nothing. I didn't logically think I know 50% And I need someone else to help me what the story that I made up in my head was I knew nothing. So that was a really, really, that was a big thing to go through.
The second one was actually already go on to the second one just Yeah, totally can go on to that journey. And we will go on to the second one. 
My takeaway from that is actually the same as the joyous one in that you're a very strong external processor and you Lost your external processing partner. And at that point in time, you didn't know that about yourself, and thought it was a knowledge base that was lost. And we're not going to probe that on this interview. But what actually was lost is what you gained. In that all that adds one door closes, another door opens in that what you lost was that support?
In one way? Yes, because I also did lose a skill set. Yes. So what was so fabulous about us was there was a definite skill set that he had. Now, when you are in business and someone is really, really good at something, you generally don't put a lot of your energy into it. So there was a huge learning curve to learn the skill set that I actually never had.
100%. And my other takeaway from listening to that is like what we all do, I think we've all done this through it, different phases of our life. And that is put, to use an adage that you were trying to think of the words, I'm trying to think of the exact words of what describes this, but all your eggs in one basket, you know, it's never possible to have everybody to meet your needs. 
And so in my journey of life, one of the things that I've always found really important when starting up with business coaches, especially, is that some people who are less experienced it and looking for business coach, think that they tick all the boxes of business. 
And it's the ones that, you know, I think it's up to the business coach sometimes, because often the people that they're coaching don't have those skills, for them to say, these are my strengths. These are the weaknesses, I can't tick these boxes, even though they do come under the jurisdiction of business coaching.
I love that you say that, because I'm very, very open, that if you want someone to help you pull apart your spreadsheet to pull apart your numbers, your income, your expenses, yes, I can do it. But if you're looking for someone to help you really master that I'm not your person, I'm definitely not your person. 
And I think that what you said is so relevant, in that when we're looking for a coach, we really do need to ask the coach, or actually, let me rephrase that, we need to go within first and really ask yourself, what is it that we're trying to achieve, to get those major, the major outcome or the top outcome, and be looking for someone to help with that. And if the rest comes in, that's great. But just understand, we're all human, and none of us, none of us have 100% of the knowledge and the skills. And if someone tells you that they do run,
Exactly. And what's really interesting for the client wanting to be coached, where it gets really hard for the coach, and sometimes the coach has the skills consciously, sometimes they don't have them consciously. And there's unconscious work there, too, is the coach needs to work out. Like the client obviously wants the best results. 
But what does the best results actually look like? Does it look like filling the clients weakest links? Or does it mean sending them to somebody else to feel the client's weakest link, and just growing their strengths. And that's a really tricky thing for a coach. And when I hear your other skills, I believe that we can put all this together to work out where your clients are very fortunate that they get the most out of your life's experiences.
Hmm, I love that. I love that.
I'd love to hear you know, you mentioned there were three massive ones. 
Now, we've gone so deep on that I'm wondering if we do or if we leave it for another episode. I'll mention them quickly. Because I don't want to take out light all the time, because you're asking such brilliant questions. But the second one is actually another personal challenge. And I think that it's really important to understand that what happens personally in our lives, affects all of our lives.
 It's not just that the universe doesn't know and or, or, you know, we don't, we're unable to just put a part of our life into a bucket. There's not just this business bucket that sits on its own. So the second thing was making a really, really silly, very, very silly investment decision and losing a lot of money. 
Because what the repercussions of that had on my business was again, the exact same lesson the first time and that was I lost a lot of confidence. So it really did play out in me being very nervous to do things were generally I'm a very I'm a high risk taker, I guess you could say and what it did was flipped me into or we won't take any risks. 
That's not a really great place to be when you're in business, but because there's risks that you have to mitigate all the time, so that one really, really played havoc. And the third one is signing a document at some point, and I won't mention what it is, but signing a document without reading it signing a legal document without reading it.
 And boy has that taught me so much. I'm actually really grateful for all of those lessons, by the way, because they have all played out and given me and this is exactly how you ask the question, have given me so much insight into how to help other people have often talked about reading your contracts on this podcast, I never sign anything without reading it. If you read it, and you don't understand it, get someone to help you understand it, don't think, oh, I don't understand, I'm too embarrassed, I don't want to look silly, I'll just sign it like Don't, don't, don't, don't do it. 
So, you know, all of these lessons are really how I do connect with people. And you know, if I have a client that's coming to me, and as most clients, when they come to me, and they're starting something new, they are not generally super high in confidence. So I believe that through these things that have happened to me, I'm able to empathize with them a little bit more. 
And I think I have a really deep understanding of when to nurture them, when to give them a hug and say, you know, you're doing so well, you've got this, and when to give them a kick up the button, go. Alright, and that's enough, let's get on with this. And to be able to balance that very easily, just like my inner circle did to me while I was going through those those challenges.
Which is what everybody needs in their life. But because we're addressing how your hiccups have strengthened your business coaching skills, I'm going to pack the third one of reading contracts for another podcast. Because I think there's a whole scope of a layman's and a non lawyer input into reading and taking on contracts, that would be a great discussion total out there, you won't be surprised to know you and I do have a viewpoint and like you have had experience in that. So let's just park that.
But second point that you raised was the business of losing money, bad investment. And it's really interesting about that, like when anybody learns loses money, it hurts. But as I explicitly say, all the time, and I think more people need to hear this, there is nobody, nobody in business that hasn't lost money. And if this is the only money you lose, you're actually lucky.
Really good point. Absolutely. I could not agree more. In actual fact, I think that there's an I don't know the stats, because obviously I haven't researched this, I didn't know what you were going to ask. But the highest net worth people in the world have generally and don't quote me on the number, but I think they've been bankrupt three times. That's the average that because to get to that level of success, there's a high risk involved, which means there's a much higher risk of failure to get the success.
And I'd like to actually hone in the vocabulary there. It's not the high amount of risk that's needed to get to that level. It's the high amount of learning that needs to go on. Good, isn't formally taught, because what happens when you end up losing money goes from a full spectrum of I accidentally dropped $2 down the gutter today when I went to open my person pay to get on the bus to I've just lost whatever you like 2000 20,000 2 million, whatever it is. 
Yeah. And then there's all these shades of gray in the middle. Now, no matter which one it is. I can't imagine anybody who doesn't think, well, next time I will. Like if you lose the $2 down the drain. It's like, oh my God, I didn't know my zipper. My purse was open. Doesn't matter. I'm just gonna open my zip. 
Yeah, exactly, exactly.
 If you're losing money at the other end, nobody, nobody does it intentionally. And where it gets really tough is that those people who go to the next level, do learn about what happens differently. And those people at that level often have to have that same experience happened more than once. They don't even learn the first time because it's really, really hard. And there's no school for that unless you supported by a lot of other people at that same level.
I think that also this is around the art of asking yourself really good questions. So when things go wrong and whether it's an This is all relative to whether it's a small thing or a big thing. I've learned to get really good at saying to myself, Okay, this has happened, whether we say it's gone wrong, or it's a failure, or learning whatever language we use, this thing has happened, removing myself and saying, What can I do differently to ensure this doesn't happen again.
 And earlier in my business life, that wasn't the way I would think I would think, Oh, my goodness, this thing has happened and my welds falling down, and these people that I have no control over are going to be thinking this bad thing about me. And you know, where as I've got older, and I'm gonna say wiser, because you know, you and I have been in this business a long time,
age does bring wisdom to most people. Absolutely. Absolutely. You know, the number of years on this planet does actually count for something. 
Yeah, people aren't 30 might not think that but
Yes, yes. I've really learned that. Yeah, you know, it's those good questions,
Especially ones with children. 
Especially. 
They might think that their mothers are wise. But anyhow,
Oh, I don't think I don't perceive that will ever happen. But maybe I'm putting that out into the universe, but I don't care. I love my kids anyway, they just laugh at me. But yeah, I have gotten better at asking questions. 
So even, yes, it's really changed the outcome and things. So we're able to really implement things very quickly in our business when something happens, you know, doesn't go as planned. And I think that that is the best thing. So that you don't need to have those awful things happen on repeat. It's like, now as I'm older, I'm like, Okay, I don't want to deal with that again. So what do I need to learn from that?
And that is an absolutely brilliant thing for clients to know. Because everybody would have something happened to them unexpectedly. And if you know that you're being supported by somebody who can fix it quickly, or give you a direction and support you, and what are we going to do? Nobody could ask for anything more?
Hmm. Can I give you a story about that? 
Yes, absolutely. 
Because I think that this is really relevant. So I signed, I've had a client with me, she's been with me for a long time. And previous to me, she had a coach that was younger. Now this, I just want to say this isn't an age thing. It's just a skill thing here. So with her first coach, he was very young, it was someone that had to had a lot of success, easily. So tried something, and it worked. And we've all had those amazing things happen.
However, what it meant that that person didn't have a really deep understanding of all of the other different ways that it could have worked. And as you know, there's not one way to do something. And what worked yesterday may not even work tomorrow, there's always multiple ways to get to the destination. So when she started working with me, and she would say, you know, I've done X Y, Zed, and I would say, Okay, but what about this piece over here? And I don't think this piece over here worked, because something over there isn't quite working.
And what about we tweak this and change that. And she just she came to me, like within a couple of weeks and just said, this is incredible. I didn't realize there was 20 different ways to do this one thing. And I didn't realize that we could implement those things so quickly, because I'm like, Okay, I could see that. Just try this. And I think that's the difference with someone that's been around for such a long time, is understanding that the things that have happened to us that have gone wrong and not a weakness, they're a strength. And that's actually a really, really important piece to this whole puzzle.
100%. And on the subject of supporting people, there's something that I learned the last time we spoke on an interview when you were interviewing me that I didn't know about your business, that naively I just thought all business coaches or business coaches, and I know you specialize in training other coaches. Is that right? I got that, right.
Yes, yeah.
I hope Yes. But I've had coaches throughout my journey as well, various business coaches, and most of them there's full spectrum from inexperienced to very experienced and no judgment on either because everybody brings different things to absolutely everyone does. 
Yeah. And it's often horses for courses, you get what you pay for. But the reason that I'm raising this is because most of them come as a one-man band, without a whole team behind them. And one of the biggest takeaways that I've learned from you is this idea of how you support your clients. 
In other words, you're really aware of how to support them psychologically, because they need to externally or internally process things. And just working out, well, I need two extra clients and unpacking how to get that. But as I started this question by when we're on the interview, the other way around, I had some insight that I got the impression that you came with the whole team. So if you want to direct marketing, or email or whatever done, and that is actually support that goes to the next level that I believe you need to be shouting from the mountaintop. Would you like to share with me all different avenues of support that you give?
Absolutely. And how this came about, and I know that I have mentioned on the podcast before, but just very, very quickly is when the pandemic hit, and everything shut down. My husband and I sat down and went, what can we do to support our clients through this phase. 
And what came up was actually something that had nothing to do with the pandemic whatsoever, in that our clients and our as our clients, any coaching clients, the biggest stumbling block for any clients, when they're implementing something new, is the actual implementation. 
And most programs only offer the coaching and the client gets stuck. I don't know how to set up a landing page, I don't know what tech I need, I don't know how to set that automation. And that is the piece that stops them. They've got the knowledge, and they can't put it into practice. So what we did, because we had a small team was we just put it out to our clients who put it out and said, Okay, well, we've got this idea, the first 10 clients that put their hand up can have access to my team, we just want to try all this, because it may not work. 
You know, we were just talking about things that do work and don't work, it may not work, we had 10 clients put their hands up on the first day. So we onboard them, let me tell you, it was a bit of a roller coaster for quite a while. And it still can be. But as we sorted out our systems, we were able to bring on more team more implementers and bring in more clients. 
So we still are not at a phase where we can just say to everyone in the hallway, well, hey, we're here, and we're ready. But we do open the doors every now and again and say, Hey, we've got 10 more spots come in. And we've got content writers, we have web developers, we have automation experts, we have graphic designers, we have audio editors, were just trialing behind the scenes video editors as well. 
So what we're trying to do is bring in all of the team that people need to be able to grow their coaching practice. Because when people come to me, they've got huge, vast experience, and very, very good at what they do. But as you're aware, your expertise and running a business are two separate skills. And most people think they're the same, but they're not. They're two separate skills. So if we can support you in building your business, so that you can just get on and deliver your expertise, and you know, focus on making money and building your lifestyle and making more impact, then I'm all for that. So that's that's what we do.
And that kind of wraps up our half hour. But I would like to say I couldn't think of a greater gift to any coach or anybody in business to have that full support. Because there's not one person in the world who is in business, who doesn't want their systems to run easier. And so to have that tightened by somebody who has experience, and I hear that you're learning, but that's how you and I learned, like you look at other people doing it, and that's how you grow your skills. Couldn't be a greater gift.
Thank you, thank you. It's all just about intention. And, you know, trying to help people as we all do in business, we do what we do to help people. So it was just how can we help more people? 
Well, done, thank you so much. 
Well, thank you Danielle, for coming and interviewing me. It's nice to have the mic flipped because I did interview you only a couple of weeks ago, and we will link that interview up in the show notes. So you can hear all about Danielle's experience. You definitely need to listen to that episode because it was an amazing conversation. Really, really great conversation. 
So yeah, Danielle, thank you for interviewing me on my podcast. 
Thanks for joining me for this episode of the Influence By Design podcast. If you want more, head over to samanthariley.global/podcast For the show notes and links to today's gifts and sponsors, and if you're looking to connect with other coaches and experts who are growing and scaling their business too, come and join the coaches course creators and speakers group on Facebook, the links are all waiting for you over at samanthariley.global