Just when you think you have life all figured out, something happens and throws you for a loop. When you're not sure what to do next, what do you do?  There are many resources available to you to help you get back on track and create a life you love.
In this episode of the Influence By Design podcast, Samantha chats with Natalie Ledwell, a bestselling author, host of the podcast, Not Over, Just Different, co-host of the cable TV show WAKE UP,  and founder of Mind Movies. 
Natalie shares her  story of how she overcame some major life challenges and provides valuable insights so  you can get through tough times. 
Just like anyone starting out a business, she encountered some difficulties along the way. She talks about how she dealt with these hardships and what she did to get herself back on track. 
Whether you're facing a personal or professional setback, this episode will give you the motivation and inspiration you need to keep going. You'll learn that it's okay to not be okay and that you can get through anything if you have the right mindset. 
So tune in and get ready to be uplifted!
IN THIS EPISODE YOU'LL DISCOVER:
To have a mentor or not? (09:41)

Why surround yourself with great people? (13:36)

When did Natalie realise that she needed to do more? (16:13)

Why age is just a number (18:31)

Deciding what to do next (19:41)

The beauty of surrendering and letting go (24:54)

Things that Natalie does to stay on track (31:14)

Knowing that you are where you should be (35:46)

One thing that Natalie wished she learned sooner (40:34)
QUOTES:
"The support that you have is everything, especially if you're like a lone wolf in your business." -Natalie Ledwell

" Sometimes the universe will give us what we need, not what we asked for." -Samantha Riley

"When you're visualizing you don't necessarily want to see yourself as a character in a movie. You actually want to see yourself living and feeling what it's like to be in the moment." -Natalie Ledwell
RESOURCES MENTIONED
WHERE TO FIND NATALIE LEDWELL
SHOW SPONSOR
This episode is sponsored by Your Podcast Concierge.  Affordable podcast production for coaches and speakers who want to increase their authority and generate leads from their show.  You press record, and let them do the rest.

​​SUBSCRIBE & REVIEW THE INFLUENCE BY DESIGN PODCAST 
Thanks for tuning into this episode of the Influence By Design podcast. If the information in any of our conversations and interviews have helped you in your business journey, please head over to Apple Podcasts, click the 3 dots in the top right corner of your smartphone screen, follow the show, and leave us an honest review. Your reviews and feedback will not only help us continue to deliver valuable content, but it will also help us reach even more amazing entrepreneurs just like you!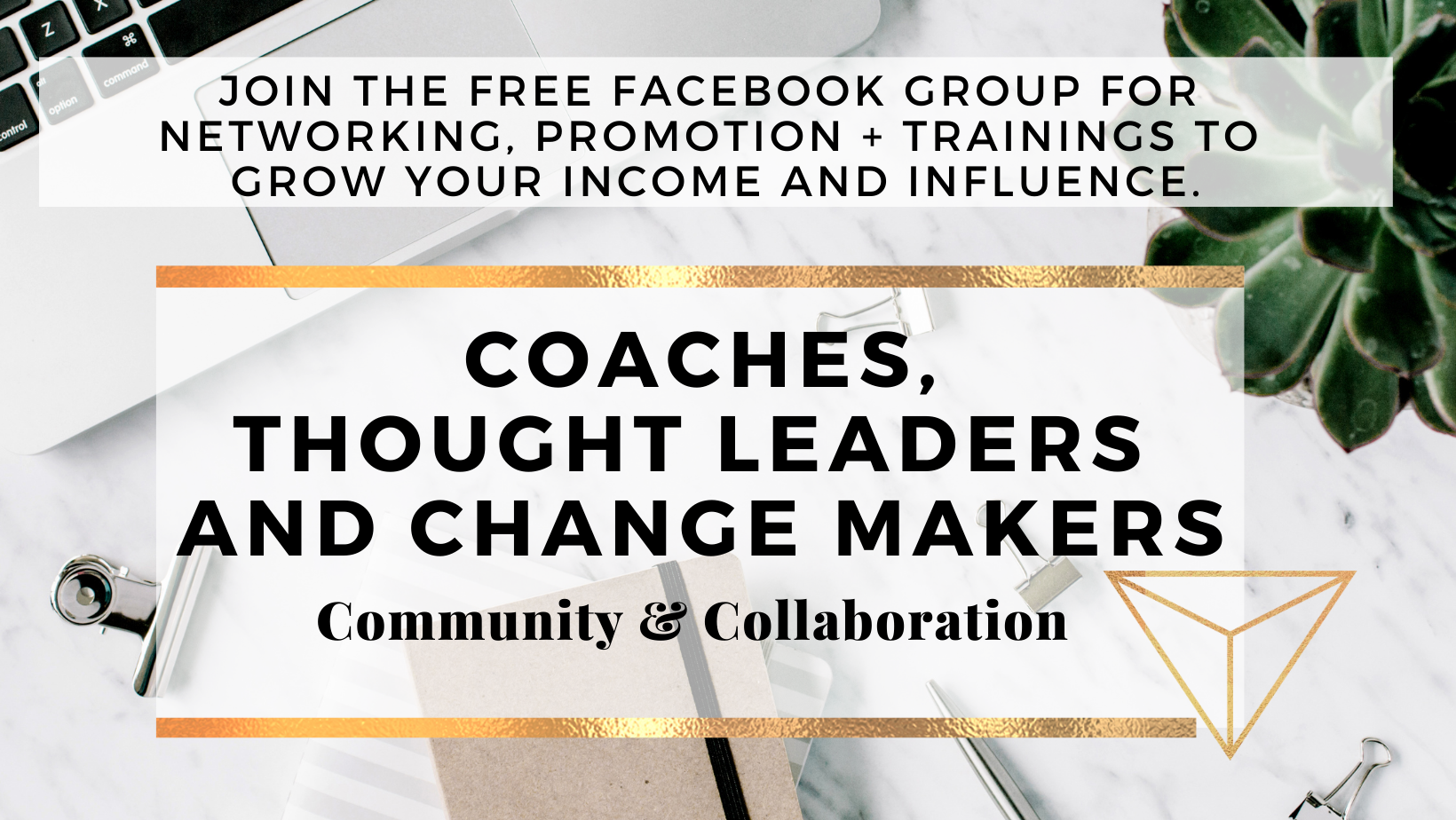 BOOK A BUSINESS ACCELERATOR CALL
If you're a coach who wants to create consistent monthly recurring revenue and scale your business, book a quick 15-minute Accelerator Call.  
We'll work together to identify:
Your current situation and immediate opportunities for growth
Uncover the #1 thing holding you and your business back from scaling
Develop a 3-step implementation plan
Click Here to book your no-charge Accelerator Call.
ABOUT NATALIE LEDWELL
Dame Natalie Ledwell is a bestselling author, presenter of the podcast Not Over, Just Different, co-host of the cable TV program WAKE UP, and the creator of Mind Movies, a very successful and unique online Personal Development organization with a global audience of over 10 million people. 
Right now, she is introducing her breakthrough Social and Emotional Learning program, "Personal Growth Studies," into schools throughout the United States, with the goal of empowering adolescents aged 5 to 18 to have full and successful lives with high self-esteem and a new vision.
TRANSCRIPTION
00:00
What shows up sometimes is so far beyond what I could have ever have dreamed up for myself, but you're going to kind of remain open to allowing that to come in. Because if you're too married to how it's going to look and how it's going to happen, you kind of cut off that flow.
00:15
My name is Samantha Riley, and this is the podcast for coaches, course creators and experts who wants to grow their influence, income and impact to take their coaching business to a million dollars and beyond. We're going to share the latest business growth, marketing and leadership strategies, as well as discussing how you can use your human design to create success in business and life. Inside and Out, create the influence, income and impact you need to build your business so you can create your ideal lifestyle, it's time to make a difference and scale up. This is the influence by design podcast. Welcome to the influence by design podcast. I'm your host for today, Samantha Riley and super excited to be chatting with my guest for today, Natalie Ledwell, who's a best selling author, host of the podcast, not over just different co hosts of the cable TV show wake up and founder of mind movies, the hugely successful and revolutionary online personal development company that's reached over 10 million people right now. Right now she's launched her groundbreaking social and emotional learning curriculum titled personal growth studies into schools in the US, which is designed to empower youth from ages five to 18 years to live fulfilling and successful lives with high self esteem and a vision for our bright future. So welcome to the show, Natalie.
01:39
Hi, Sam, how are you? It's pleasure to be here with you.
01:44
Hello, Ozzie. I know we're not in the same soil. But it's still nice to hear that accent because there's a lot of different accents that come on this show. So it's nice to hang out with our own sometimes,
01:54
not as much as it is to me to be able to hear it, I can tell you that much.
01:58
That sound really strange. Because I know when I travel to the US, like, you know, you get off the plane at the other end when I'm home. And you hear the I remember, always every time you walk into the airport and you hear the Australian on the on the PA system and you're like, do we really sound like that?
02:17
Exactly. And it's so funny, because when I talk to him because I live in LA, but when I talk I sound like everybody else in my head. I mean, they don't hear the same as everyone else. But yeah, it's a weird phenomena. And it's pretty funny,
02:32
isn't it? Why don't we start off with mine movies. That's the thing that most people know you from. But I know that that wasn't your first foray into business or into entrepreneurship. So can you sort of give us a little bit of a background so that you can take us on that journey into how mine movies came about? Yeah.
02:55
Yeah. So I was I met my husband in 1995, or something. 96. Anyway, when we got together, you know, he was very entrepreneurial. I've been managing fitness clubs forever. And and then we decided to go into business together. And our first business was a nightclub on Oxford Street in Sydney. So believe it or not, wow. So we had five years of craziness and fun and whatever, but and then we kind of went through what I call my beige years, where we had all these different businesses where we're just kind of going through the motions, you know, coffee, franchises, property development, you know, a whole bunch of different things. And I remember, you know, in 2006, I'm thinking, Wait a minute, I've got all these bills, we're running for businesses at the same time, because you know, action was never a problem for us, we always have plenty of things on the go. But we're still struggling financially. I'm like, I'm missing some vital piece of information here. And a friend said to me, she said, look, you've got to get online, you're going to download all of this DVD, it's called The Secret, you gotta watch it, you're gonna love it. So we watched the original version in 2006. And I was like, Oh, this is the missing piece. Right? I just need to know where it is that I want to end up, I don't have to have the whole plan. I've just got to feel what it's like to already be there. You know, combined that with my action, Bob's your uncle, right. So and I remember, like, we actually copied that a few times, you know, maybe slightly legally. Okay, better boyfriends. No one else got it. It was so strange. And like, What do you mean, what do you what don't you get about this, but we were just kind of at that place when we needed that piece of information. And then a friend of ours, who was in one of the businesses that were in was like a network marketing business, showed us this little slideshow that he put together, and it was like affirmations on PowerPoint slides. And in between the PowerPoint slides were photos, and then he added music to it. So this was his version of a vision board. You know, and what we learned from watching the secret is that you have to be able to see yourself already in this future. Let's see have already been successful. And people would create vision boards, like cut out photos of the house, they wanted the car they want, and put it up on a board so that every time they've looked at the board and made it easier for them in their mind to put themselves in that car, or in that house, you know, visual prompts. So not long after that, our friend Ryan said, Look, I want to set up a website, I want to go into business with you guys. You guys are great in business. like, Dude, we got no time. And we know nothing about the internet. I mean, Glenn could hardly turn on a computer. I hadn't even heard of YouTube, I only use the computer for bookkeeping, I couldn't even type like, I still can't type. But you know, I can pick away and but that's kind of where we started. Because we knew it was a great idea. The secret had just been on Oprah, everyone was talking about it. So we just put like a little video on on YouTube to start out with that little video was where all our traffic was coming from. And within months, people are just sending us emails going, this is changing my life. I'm like, Guys, we're going to figure out this internet thing. Like, how do you do this. And it was so strange, because we'd had so many different types of businesses before that, that we knew what the basic foundation of how to run a successful business was. Because it was this internet medium that we had no idea about. It's like, we kind of put this bit of a wall up and went hard. I can't figure this kind of thing out. So we ended up buying a program online that taught us how to do a few things. And then we ended up coming to the US in 2008. In April 2008 went to internet marketing seminar got accepted into an internet marketing mastermind, and the guy, the mentor, Frank Kern was just amazing. But we kind of surrounded ourselves with all these internet marketers. So even in a social situation, we were learning, we're asking questions, we're trying to figure things out. Now we're, I was like, 39 at the time, like, you know, nearly turning 40. So, you know, you kind of get to that stage in life. And you think, Oh, I can probably slow down a little bit. You know, we were like having to learn how to build websites and do autoresponders. And, you know, all these different things that I'd never done before edit videos, like how do you do that. But we didn't have any money to pay anyone else to do it for us. So we had to do it ourselves. So by the time we finally get to this big launch that we've planned on doing it falls in September 2008 When the economic crisis hit the planet,
07:23
no, no, what happened then.
07:26
And maybe it could have gone either way. We didn't know like, you know, we didn't realize what was going on until we were in the launch. But in the end, and I'm going to tell you the glossy version of this because everything that could go wrong went wrong. But we ended up going our list MLS grew from like 8000, which was, you know, not too bad, but 8000 to 80,000 in a week. And we ended up doing a $700,000 launch. And the cherry on top because you know, our our mind movie that we made about this launch, we wanted a million dollars. We were PayPal, we were using PayPal as the payment gateway, they froze $500,000 in the account. So after six months, we finally got an attorney involved and got them to release the funds. So when we got the money back to Australia weren't another 250 grand. So we basically did a mean door launch. Not that I recommend anyone do it that way, because we went with away from bankruptcy. Yeah, that's kind of what put us on the map. And got us.
08:25
Wow, it's such an amazing, there's so many pieces within that. And I think that one of the biggest pieces for me is that so many people hold themselves back because they don't know how they don't know how to do it. And I think that is the biggest steal of dreams. Because we're we resourceful with that we've always got resources at our fingertips, whether it's people or you know, mentors or books or programs are whatever it is, there's always a way to find the answer. And you went out and did that in what would have been, I can imagine super uncomfortable. Because I know how I felt sort of coming into this online world. I was also 40 When I did it, and also had just come out of a divorce, they had no money either. So really understand that you just sort of get down and do it. But so many people can hold themselves back from that. So what I want to know is, you know, you went over to the states and you worked with Frank, which is like and um, you know, if you're going to work with someone, well, let's just start there, shall we? Do you think? Or you know, that you would have been able to do what you did without having a mentor?
09:41
Absolutely no way. Because there are so many different components that go into creating an online business and a successful launch like that. And really the reason that I think there was a number of reasons it was so successful, number one, the economic crisis hit the planet. So it was kind of the right time for people To be looking for something to help them to think positively and get them out of their current situation. At that stage, our product was just videos, showing them how to create these movies for themselves. We didn't own any software, they were just instructional videos, we're charging $97. So it was something that was affordable. Yes, we joined that Internet Marketing Group, which was super important. We have access to Frank. And you know, we had to apply to become part of this group. And I remember I'm sitting there because we know we've just arrived at our first weekend. We've got no money, we're over there on credit cards. And I'm filling out the application form. And Glenn and Ryan are sitting next to me going, what are you doing? I'm like, Guys, are you serious? We can't say no to this, we'll just figure it out. Yeah, so I'm always been, you know, credited with that brilliant idea. And, of course, you know, we're Australian, and Frank loves Ozzy. So, you know, we use the Aussie charm to talk our way into that. But even when we were there, we really made sure that we utilize everything that we had, like, you know, access to Frank, the other people that were in the group, even the friends that we got introduced to we're also internet marketers. So we were always learning and we could always ask for help. But surrounding yourself with the right people was paramount, because, you know, the email delivery system shut down our account, because our list was growing so fast. So Frank got on the phone and reinstated it. You know, we had 3000 Customer Support emails on the first day, because that same company closed down for maintenance, so no one was getting the confirmation email that they received that they bought the product. So everyone thought we were spammers, you know, all scammers. So we could get people to come in and help us, you know, every time a challenge, or some kind of problem come up, we didn't just have people around us that were telling us great job, you know, blowing smoke up our butts, we had people that could actually give us good sound advice and support. And then the launch itself was a combination of Frank's psychology of selling because he's a master at that. Then there was a thing called PLF, which is Product Launch Formula, which is a Jeff Walker formula on how to run. So that's the structure of how you run that. And then you know, our secret sauce is Glen. And we didn't realize that we got into this business, that he kind of always fell into the marketing part of all of the businesses that we had before. So he really got to, you know, cut his teeth on this kind of a marketing once he got his head around it. So the combination of those three things really helped us to, you know, to be successful. Quick.
12:33
Yeah, I love that you talked about the community, you actually beat me to work. So that's something that I'm always big about when you go and join some sort of mastermind program. You know, a lot of people talk about which program because of the the person that set the head, the coach, and obviously, Frank's a great person to work under. But what I've always found is that there, whatever you join, there's always a brains trust. And I always, and I talk about it a lot pay for the power? Well, there's a lot of power in proximity. So I'm always paying a proximity, where can I put myself that I'm going to be, you know, in close proximity to amazing people. And that's always been really, really important to me. And I think it's something that a lot of people don't even think about, which obviously has come quite naturally to you and I, but something that, that I'd love you to talk to just quickly, for anyone that's thinking, you know, how to how do people meet these amazing people, you know, how important is it to put yourself in front of these people, or surround yourself by in by these people.
13:36
I mean, it's everything. The thing is, the internet has provided this opportunity and a kind of like a level playing field for anyone that wants to create some kind of a business and have a global audience. You know, which also means that you can have global, you know, friends and support team around you as well. So not only are they you know, when you're feeling down, thinking, oh my god, this is too hard. You can always reach out to someone and they'll be the cheerleader for you. If you're stuck on something, you can go look, you know, I'm stuck here, how can I get past this and they can give you some great advice. Or they can just see things in your business that you can't see. You know, we're used to doing things a certain way or our personalities and our programs keep us in a certain kind of operating mode. But if you have someone's you know, that's really good at what they do coming in and looking at from, you know, from a different perspective, and putting eyes on a situation that maybe you can't see past, then that's worth everything. You know, with the internet, especially, you know, we can feel a little isolated, no little alone when we're building these businesses. Because we're just stuck in front of the screen and we're doing all these different things. That's why it's even more important in and it doesn't have to be like a big mastermind that you pay like we had to pay $2,700 A month back then which we didn't have but you did right. And there are some people that can join group doesn't pay, you know, 3040 $50,000, you know, which you know, puts a real big fire under your butt to get things happen. Or you could just have, you know, local, you know, business owners that you just meet for coffee once a week, you know, or women that you connect with online, that, you know, you can go, this is what I'm having a challenge with, like, you know, our mutual friend, Melanie Benson, where we started a little mastermind group of women, and we just get together once a month. And we just talk about, you know, what our wins were for the month, what our challenges are things that we're grateful for. And sometimes we just need to talk about personal stuff, what's happening with our families, or with our kids or things like that. So, you know, the support that you have is everything, especially if you're a like a lone wolf in your business, you want to be able to access that support when you need it.
15:51
Totally. Now, mine movies is a brand for itself. You have got your own personal brand. What I'd love to know is when that brand of Natalie wet Ledwell started to? Or when did you realize that that was something that you needed to cultivate?
16:13
Well, what would happen after my husband and I separated? Yeah, so Glen, and I, you know, as we were, you know, working the business here, and, you know, we started to grow apart. You know, I stepped more into the role of teaching. And then, of course, my sphere of influence on the people I was hanging out with, well, the spiritual people, or the, you know, the teachers, the people that authors, those guys. And Glenn was very much in the marketing world. And you know, and bless Glenn, like, we are still business partners, were great business partners together, we're still really good friends. But we started wanting different things. And I remember towards the end of my marriage, I was just, I was really unhappy. And of course, I was blaming Glenn, for everything. As you do. I kept having the voice coming in going, you're wasting time. Like, I don't know what that means. I mean, look, we've got this business original, these people, like, you know, and then when we separated and we split, I was like, Okay, I need to spread my wings, because I was blaming him for not allowing me to and spread my wings and to shine. Which was really, after I found out when I lost my skate go, and my excuse for not shining, that was really my fault. It was really on me. And like, dammit, okay, if I don't do this, I've got no one else to blame, but myself. And so that's when I started, you know, Natalie, do a little bit more Natalie Ledwell. The podcast, as you know, not over just different is actually the phrase I coined when Glenn and I broke up. And like, the relationship is not over. We're just transitioning into something different. Yet, I really think that applies to any of us who are at this, you know, middle age, this respectable age, that are facing this next chapter, and going, well, you know, maybe my marriage, maybe the kids are gone off, or maybe my career is over. What's next? It doesn't have to be over. It's just going to be different to what it was before. Yeah, you know, and especially when we're at this age, like, we have all this knowledge and experience and, you know, and wisdom. And as long as we you know, and we're still healthy and energetic and vital enough to be able to put anything into into play, like 40 and 50 year old now is not what it used to be.
18:31
No, it definitely not. No, I think about my grandparents or even my parents at 50. Like this generation is so different. Were at 50. I was just chit chatting to a friend about this the other day, we're like, Where's where's the clothes for people our age these days, like, we we don't want to do this. We're getting old because we're so not, I think at this age, we're just coming into who we are. I feel like up to this stage. It's been, you know, we're just getting in there where we're jumping in, we're getting our feet wet. We're learning the lessons and all of a sudden, we get to this point where we're like, okay, we kind of get what I'm doing here now. Like, let's do this. And it's interesting that you heard that voice saying, you know, you're running out of time because I hear this so much from not just women but also men that I speak to that at this age going. Is this all there is I feel like I feel like now's the time. Like I'm running out of time to really do this thing, whatever it is. And a lot of times it's it's people that haven't even decided what that next thing is.
19:41
Yeah, so discovered what it is yet. Yeah, it hasn't revealed itself. You know, and I think that part of the journey into discovering what that is, is to really look at the breadcrumbs. You know, if you look back and go okay, well what was I good at? What did I love to do? One of the kind of the things and the skills that I have that people compliment me on, you know, if money was no object, and who am I, if I'm making decisions where I don't have to factor money in? What am I doing? You know, where am I going with that, and there are so many different causes that we could champion on the planet right now. I mean, you know, there's a lot
20:26
there is plenty to choose
20:28
from. But for me, it's like, look, I can put effort into all these different things. But I know if I'm really going to affect a change, I have to choose a lane. Like, what am I what Lane am I choosing, and of course, you know, I've fallen into the, you know, the children and a curriculum for schools and social emotional learning, and, you know, giving them life skills, teaching them life skills, that we wish we hadn't learned, that they're missing out on right now, because their faces are in a computer or an inner phone 90% of the time. And they're being caught up in all the social media and all the other things that are happening for them, that are really eroding their self esteem, and this their their value and their self worth. And like, No, we need to we need to help this next generation, you know, feel like they are worthy that they're optimistic for the future? Because if not, we are in big trouble.
21:21
Absolutely, absolutely. And they're dealing with things that no other group of children have ever dealt with, in this way ever, you know, with social media and with, you know, the what's been going on in the world for the past few years. You know, there's no other group of children that's ever dealt with it this same way before. So I think this is really cool. How did you decide? I actually want to change that word, because going back and what you said, How did you discover what this next part of your journey was? Yeah. Well,
21:54
you know, after I had the you're wasting time, and then I had all the time in the world, I had a couple of different projects on the go. So my, my book went best seller, the year they're gone, and I broke up. So I was like, Okay, I could write another book, you know, and I was going to be about, you know, being, you know, a woman at this time of our life and stepping into, you know, having to look after my own finances. And, you know, after stepping out of such a long term relationship and finding myself again, so that was the book that I was working on. And then we had had a new TV show concept. And we were also working with some friends of mine, where it was like the view but consciously aware, and wake up TV was the first we did some pilot shows of that, where we had guests like Jack Canfield, and Don Miguel Ruiz, and, you know, and those kind of people so it was, it was awesome. And then I also had this idea about the kids program. So I remember because I do a mind movie at the beginning of every year, which is kind of general for the year, and I remember was doing one for the beginning of the year. And I realized everything I had, in my mind, maybe the previous year, I hadn't really finished any of it. And I'm like, Okay, I got to focus on one thing. And go, it's not going to be the kids program, because I'm not really qualified. You know, I did a little program, but I'm like, I can't, I can't do anything more than that. So it's not going to be that I'm like, ooh, TV, that 16. Maybe I do that, that would be really cool. So I started looking at that, but then a colleague of mine who's in Australia, she actually lives in Byron Bay. She has two master's degrees. And she's worked with kids in trauma all over the world. She reaches out and she goes, we've got to do this program. We've got to help these kids in unlike it's going to be the kids program. All right. Because, you know, when I asked for guidance, like I need some help, you know, and I'm asking some putting it out to the universe the universe has got Okay, here you go. And I'm like, and believe me, there's been times where I thought, really universe, this is so hard. Why didn't you give this to me? And I have to trust that anything that is given to me like that, is because it was meant for me? Yeah, that's 100%.
24:06
I love that. Sometimes the universe actually, a lot of times the universe will give us what we need, not what we asked for. And I love that you share that story that you just put it out there. And then, you know, you kind of went with that because a lot of times we can and I'm sure all of us can get caught with really trying to force the hand of the universal, this is what I want or this is the way I want it to go and not really surrendering. And I think surrender is something that's been coming into my world so much in the last few weeks of don't grip so tightly, just surrender, because you can't move forward unless you let go. And it's such a scary place to be but it's such an incredible place on the other side.
24:54
Yeah, well, it's everything because you know, we can set an intent mission, we can be in a high vibration, high frequency, we can be clear about what we want, we can visualize and take action. So the thing is, we lie to ourselves into this false sense of security that we're in control. And that's not the case, right? I mean, look at the pandemic, the main who could see that coming. And the whole world was thrown into the unknown. So I, the surrendered to me means surrendering into knowing that, that what shows up for you is for your highest good. Now, it's not going to probably look like what you thought it was going to look like, it probably doesn't happen the way that you thought it was gonna happen. But it happens in divine timing exactly when it's posted. Now, when you can, like we can all go Yeah, yeah, we get that surrender, we know. But you've got to embody it. Yeah, you know, and embodying it looks like things like, you know, when I start to get a little frustrated, because I'm not in enough schools yet. I have to sit back and go, No, I'm taking action, I'm doing everything right. It's going to happen exactly what it's meant to. It's okay. You know, so you have to, and by doing that, what you're doing is releasing all your lower frequency emotions. You know, like when it comes to something like the law of attraction. You know, we know everything's made up of energy, or resonating at different frequencies. And like, energy attracts like energy. So we want to resonate at the same frequencies, the things that we need to make it happen. Now, that's high frequency. So it's high frequency emotions, because that's emotion is the frequency that we send out. So things like happiness, joy, gratitude, accomplishment, pride, courage. These are the emotions that we need to kind of hang out in. And so when we go drop down into things like impatience, and frustration and helplessness, and anger, then we're cutting off the flow. We're just trying to white knuckle it and get things to happen. But by doing that, we've just cut off all the support that we could, that we could access, if we stay open and stay in that place of surrender. So it's really every time that something comes up, where you find yourself slipping into those lower frequency emotions. It's like, cool, okay. No, it's okay. I know that everything's happening in divine timing, you know, and you can even ask for a sign sometimes, and, you know, universe always delivers.
27:28
Totally, so I have to share this funny story, which I've never shared on the podcast. But it just so speaks into what you were just talking about. I separated from my husband of 20 years, and over, over many years later worked with a coach on letting go of some of those emotions that I was holding on to so that I could call in the man of my dreams. I went through this amazing process with her over eight weeks, it was just beautiful. And she chased up with me. She just picked up the phone and called me about four weeks afterwards, Sam, how's it going? Oh, you know, it's so great to hear from you, Cortes. What's really interesting is just yesterday, I decided, stuffer, I don't even want to meet a man, I don't I you know, I just want to stay single. And she's like, Whoa, hang on, stop. And I said, No, no, I'm just so sick of being with men that take my money, like, it's not going to happen anymore. I'm just going to be single. And she went, Oh, whoa, hang on a minute. This is not the way it's meant to go. We had a little chat, released what needed to be released just on the phone. And you know, I met my mike, my husband, the very next day. Yeah. And it's because we went through that of, you know, and let me tell you, that phone call was, you know, I just glossed over extremely quickly, it was lots of tears. And it was lots of Whoa, what's going on and getting down to some really, like deep stuff. But it was that letting go of what I was desperately hanging on to trying to control that situation. And letting that go, which allowed, you know, what, I'm married to the most amazing guy on the planet. I know, you've met someone, but he must be the second most amazing guy. But if I hadn't have let go, and you know, the universe doesn't as you know, more than anyone, the universe doesn't just know relationships or just business, you know, it's all it's all the same. It's all in the same melting pot. So, you know, if we're not able to, I think, you know, let go of all those things that you were talking about when we're unable to get to that next that next
29:32
and I think identifying what those things are, you know, that's kind of really the first step being aware of what they are. Because, you know, I didn't same thing like when 2020 the whole world, you know, calendars free. I'm like, Okay, well, maybe I have time for a relationship. Now. You know, and I work with a coach, I always have a coach and my coaching really helped to to get rid of because you know, a lot of my programs and my stories were all unknown 50 You know, I've got a 53. But but I'm 50. And, you know, guys, my age only want to date young women. And I'm in LA, like the most superficial place on the planet, you know. So I had all these stories going around in my head, and I had to really release all of that. And, and so when I actually put up a profile, because that was the only way you can meet people, and during COVID was online, but it was good, because you could, you know, FaceTime and stuff like that. But I only had my profile up for three weeks, reached out and we went for a walk, because that's what you do during COVID, you walk outside a little. And we knew on that first walk, that, you know, that we were that we were everything that we're looking for. But again, I was really clear that what it is I wanted, you know, and there was even things that he said on our first date that were affirmations in my mind movie, I'm like, come on now.
30:55
Yeah, yeah, totally. So can you take us through some of the, I guess techniques or any, any day to day things that you do in your life to, to make sure that you're staying on track and bringing in, you know, what it is, that's your highest good, essentially,
31:14
yeah, or definitely the way I start the day is, like, Paramount. And I've been working with Dr. Joe Dispenza, for years now for nine years. And he's the one that really told me about the importance of not living the same day over and over again, all you're doing is just, it's Groundhog Day, you're not, you're not opening up the possibility for surprise and delight to come in from the universe like you, you have to mix things up. You know, that's why when the pandemic hit, I was like, Oh, this is interesting. And we know what was gonna happen with this, you know, like, I know, I can't control it. So all I can control is my experience of it. So, you know, morning always has a combination of any of these things, meditation, exercise, education, so either listening to an audio book, or a podcast or something, healthy breakfast, and gratitude. They're the five components of my mornings every day. And that I also make sure that I'm like, you know, we can all have goals and know what we want. But we really need to be focusing on that every single day. So you know, I watch my mind, maybe for the kids program before I start working on the kids program. While watch the mind, maybe for my health and fitness before I go exercising, because I'm reminding myself why I'm doing this, you know, and what, where I'm ending up. So it helps me to either see solutions I couldn't see before I have the motivation to exercise which maybe I wouldn't have had before. So you know, keeping an eye on the prize and reminding yourself all the time. And even with your visualizations, you know, for me, and this is what I learned from Dr. Joe as well, is that when you're visualizing you don't necessarily want to see yourself as a character in a movie, you actually want to see yourself living the moment feel what it's like to be in the moment. You know, what are you touching? What are you tasting? What are you smelling? What are you seeing, so that you make that moment feels so real, that your subconscious mind really doesn't realize that it's not actually happening in the moment? Yeah, you know, and by doing that regularly, you know, you're creating these new neural pathways. So the thoughts that are in alignment with that future, and now coming from the subconscious to the conscious mind, and then all the effort that you need to do all the actions you need to take kind of become easier, because you're already thinking, Well, yeah, I'm doing this, and you've already, you think that you're already there. So you start to act as if you're already that person, right. But you don't have to sit down with your eyes closed and have dedicated time to do that. When you can be vacuuming the house, driving the car, you can be you know, you don't have to have your eyes closed, you can go there. And especially if you have a specific song, that's like your anchor for the future that you're creating. That's why we add music to the mind movies, because it helps to elevate your emotions. You know, so, you know, the mind, maybe the song that is my very first money back in 2006 was clocks by Coldplay. And I can't hear that song and I bawled my eyes out, because, you know, it was the beginning of this incredible life that I still pinch myself every day that I get to live. It's like really, like I grew up in orange in New South Wales. I'm one of eight kids like a very humble beginnings. And I get to live in LA and hang out with people like Jack Canfield and Lisa Nichols. And those guys are my friends. You know, it's like, how do I get here? But you know, it's because I had the intention. And then what shows up sometimes is so far beyond what I could have ever have dreamed up for myself. But you've got to kind of remain open to allowing that to come in. Because if you're too married to how it's going to look and how it's going to happen. You kind of cut off that flow.
34:53
Totally. Have you ever had a moment where you have something has happened and you feel like, Hang on, I've been here before blocking, you know?
35:04
Yeah, all the time. And for me, that's kind of like it. It's like a signal from the universe that I'm exactly where I'm meant to be. That's like, either I felt like I'm we could go into a real conversation about time and how it's not really a linear progression. I don't know whether this is the forum to do that. But you know, that I've ever had drempt it before, or I remember, my soul remembers that I've experienced it before. That I was going to experience it. So it's like, okay, I'm exactly where I meant to be right now. Yeah, I haven't
35:37
touched on that time. I would love you to because yes, this is the forum. I very much love these kinds of conversations. So can you go a little bit into that?
35:46
Yeah. So if you think of Time, time will, you know, we there are multiple universes. And there are other multiple dimensions of where we're at. So with the work I do with Dr. Joe, when he takes people into your meditation, he's taking you into a place where you're connected with the infinite field or the unified field. This is the field of infinite possibilities. Right? Now, in that place, there is no time, there's no space, there's no, you're just in no time in space, it's just this void. But if you think about time, not as like a linear progression, but like each moment being like a sheet of paper that stacked upon the other. So you know how some people are clairvoyance, and they have this ability to be able to see the future where they get to see moments that are not this moment, because they're able to go up a few pieces of paper, or they have a few moments to be able to see different things. So time for me is like that, you know, and if even with all of these different dimensions, things that are going on, everything in all of these dimensions all happening at the same time. The feud that our past our future is really all happening in this one. This one string, this one stack of paper kind of thing. It's not like we're moving forward and back. We're just in this one thing. So everything's happening all at the same time. While does that?
37:16
It's so cool. That's one of the girls. There's a girl that I go to that does my facials, and she's the most incredible person. She doesn't tell, like a lot of people what she does when she does these facials, but she really tunes in when she's doing it. And she's explained it to me because she's said all sorts of things to me that when she's doing my facial, she said it's like she feels like she's walking up some stairs. And she walks up into the quantum and she said, I just look around and see what's there. I just see what's there for you. She told me we're moving to Noosa well, before it was even I even knew it was a thing. She explained to me where we were going to be living and walked in and went Oh, cool. Yep, this is it. So she, the way she explained that I thought was really cool. Was she just kind of goes up and she just looks around.
38:05
Yeah, yeah, no. And I mean, I live in LA. So I've had past life regressions. I've had my Akashic Records read, I, my coach actually channels the universe. So working with her is like, you know, you sit down and go, I've got this pain in my knee, or I've got some bloating or something, she goes or he looks at it. And she goes, Are you ready to go? Yeah, and she goes, Can the can you find the part of you that thinks this and I'm like, Okay, first of all, I would never admit to another human being that I think that and it's like, the universe book goes straight there and goes, alright, well, let's unpack that and be like, okay. You know, and I think too, that we there are so many humans at the moment are starting to tap into these different abilities, using different modalities and understanding the energetic field of what's happening here on the planet. You know, so it shows up differently for different people. You know, I have a girlfriend of mine who actually we became friends after I interviewed her on my podcast, she's an in medical intuitive. So she can go over and you know, just energetically go over your body and pull different energetically pull things out. But she also has she also talks to dead people. You know, and I've had my, my biological mother's mother coming through and I don't even remember meeting her I was I was very young when my mother left. But she's part of my spiritual team. And you know, all people that channel like my girlfriend, Christy Whitman, she channels like the Council of light. It's kind of like Abraham Hicks how she channels Abraham got from Christie, you know, gentles, the council. So it's like all these amazing things and I think people are becoming more open to it now. They're definitely Uh, our energy and energetic frequencies, and especially through the pandemic, and there's a lot of come because a lot of the craziness had all just like everything had calmed down, energetically, the whole planet had calmed down. Absolutely. You know, and we were able to hear and think and contemplate and reassess, and make new decisions and tap into these different, you know, abilities that we, that were, maybe we had when we were kids, that, you know, we kind of shunned because, you know, we were being shunned. But now we're starting to able to be coming to the surface now.
40:34
totally love this so much. Natalie, what's one thing that you wish that you'd learned sooner?
40:46
Hmm. I think what I wish I'd learned sooner, is I didn't need all the answers before I started doing anything. You know, I used to always limit myself, because unless I could see exactly how it was going to something was going to happen, that I could see all the steps in my mind, I would only, you know, get as far as what I could see, I could physically do myself. And it wasn't until I watched the secret that I really understood that I was missing out on leveraging the power of the universe, to be able to create and serendipitous events and things and people coming into my life that I could never have planned for in a million years, I didn't realize that I had access to that. You know, and once I realized that, and started to really access that on a regular basis, and trust that that's when I had like, ridiculous, you know, advances in my life. You know, we went from struggling to, you know, having a multimillion dollar business and a couple of years, it was crazy, you know, through the internet. And if someone had told me the day before we started the business go, Yeah, you're gonna have this amazing life you're gonna do through the internet, I would want is if I remember when someone was trying to describe this social media thing to me. And I'm like, Whoa. So, yes, set up a page or a website, and you put all your personal details on there. Like why would anyone do that?
42:23
How hilarious.
42:25
Yeah, like, that's crazy. And I love where we are. Tick tock evolved in such a great way. You know,
42:36
I love it. I love it so much, Natalie, where can people learn more about you, and what you're doing now? Yeah, so
42:44
our main website is mind movies.com. And when you go there, you can find out all about our story. And you can actually download some free my movies, you can access the podcast from there as well. So it's kind of like the central hub. And then if you go to Natalie ledwell.com, you'll find out more about my personal stuff, but you can also access information about the kids program through there. So you know, if you're, if you're listening, and you, you know, looking at your school is looking to maybe implement some kind of social emotional learning curriculum to help the you know, the kids are missing so much mental health issues coming to the surface right now. I think the pandemic really accelerated a lot of stuff. But everyone's struggling, the teachers are struggling, the parents are struggling, the kids are struggling, you know, so the solution that we have is, you know, we also have support for the parents, you know, we're helping to support the teachers and then we're also have the curriculum to the kids. So, Natalie ledwell.com, you can actually find all the stuff through there.
43:41
Awesome. Natalie, thanks so much for coming on the show. I've had such a fantastic time with you. And I know that we're that anyone that's listening is going to have all sorts of value bombs dropping in so thank you.
43:52
Yeah, thank you so much. It's such a pleasure and great to finally meet you, Sam.
43:56
Thanks for joining me for this episode of the influence by design podcast. If you want more, head over to summit the Riley dot global forward slash podcast for the show notes and links to today's gifts and sponsors. And if you're looking to connect with other coaches and experts who are growing and scaling their business to come and join the coaches, course creators and speakers group on Facebook, the links are all waiting for you over at Samantha Riley.global