Becoming a successful coach is not just about having a lot of experience or being an expert in the field. It's also about having the right skills and traits. In this episode of the Influence By Design podcast, Con Koutsikas takes the microphone over and asks Samantha about how to build a successful coaching business.
Samantha shares what it takes to be a successful business coach, including the importance of having the right skills and traits. She also discusses the challenges and rewards of coaching and offers advice for those considering a career in coaching.
Indeed, the challenges and rewards of coaching are many. But, as Samantha points out, there are many facets to becoming a great coach and business owner.
If you're thinking about becoming a coach, or if you're just curious about what it takes to be successful in this industry, tune in and learn from one of the best in the business.
IN THIS EPISODE YOU'LL DISCOVER:
How to start a business later in life (02:07)

Coming up with a unique selling proposition (05:53)

The advice would Samantha give to her younger self (10:55)

What book should be required reading for high school students? (14:03)

The implications of the great resignation to business (17:02)

The biggest mistake, misconception, and falsehood about coaching (20:20)

The life of a solopreneur (27:29)
QUOTES:
"None of us was born with the expertise that we have now as everything is learned." -Samantha Riley

"Having an inner circle is probably the most important thing that you can have in a business because you do need to unpack." -Samantha Riley

"Being a solopreneur can be worse because you've got nobody, you don't have a sounding board." -Con Koutsikas
RESOURCES MENTIONED
WHERE TO FIND CON KOUTSIKAS
SHOW SPONSOR
This episode is sponsored by Your Podcast Concierge.  Affordable podcast production for coaches and speakers who want to increase their authority and generate leads from their show.  You press record, and let them do the rest.

​​SUBSCRIBE & REVIEW THE INFLUENCE BY DESIGN PODCAST 
Thanks for tuning into this episode of the Influence By Design podcast. If the information in any of our conversations and interviews have helped you in your business journey, please head over to Apple Podcasts, click the 3 dots in the top right corner of your smartphone screen, follow the show, and leave us an honest review. Your reviews and feedback will not only help us continue to deliver valuable content, but it will also help us reach even more amazing entrepreneurs just like you!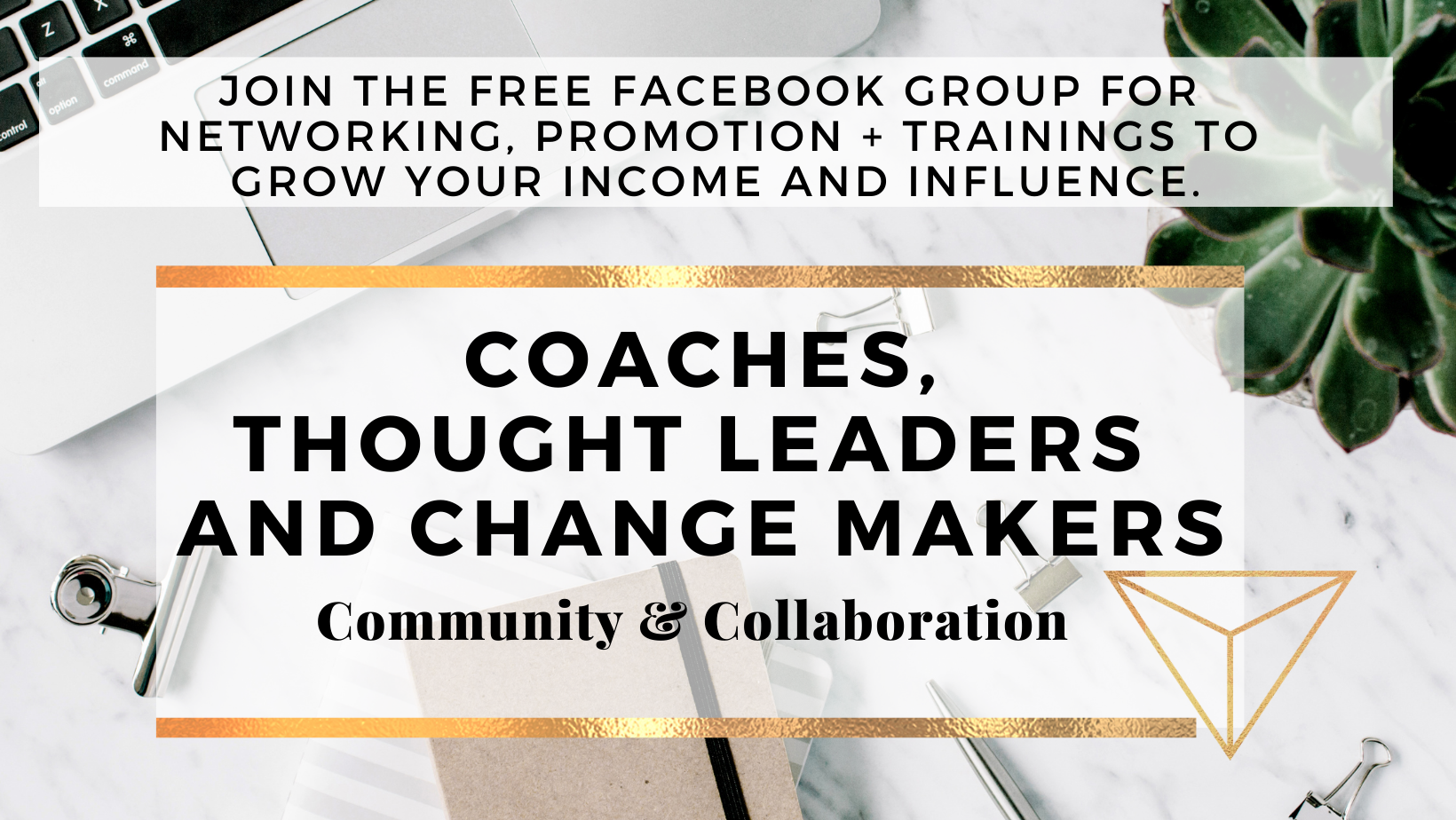 BOOK A BUSINESS ACCELERATOR CALL
If you're a coach who wants to create consistent monthly recurring revenue and scale your business, book a quick 15-minute Accelerator Call.  
We'll work together to identify:
Your current situation and immediate opportunities for growth
Uncover the #1 thing holding you and your business back from scaling
Develop a 3-step implementation plan
Click Here to book your no-charge Accelerator Call.
ABOUT CON KOUTSIKAS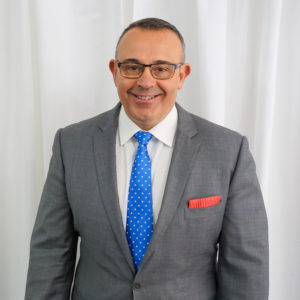 Con is a talented and eloquent speaker, trainer, and professional coach who is enthusiastic about teaching speaking and communication skills to organizations and people. These abilities help you develop and achieve greater results in all aspects of your company, including sales, customer service, managing fear and anxiety while expressing your thoughts and ideas (standing up and speaking out), and job interviews.
Con delivers programs that are well backed by theory, 'the what and why,' but immersed in direct practical uses, 'the how,' with over 30 years of practical commercial experience from business ownership and senior management roles, including more than 25 years of high-level sales expertise, and years of corporate training and coaching.
TRANSCRIPTION
00:00
You're listening to the Influence By Design podcast. My name is Con Koutsikas. And today I'm taking over the mic. So stay tuned.
00:09
My name is Samantha Riley. And this is the podcast for coaches, course creators and experts who wants to grow their influence, income and impact to take their coaching business to a million dollars and beyond. We're going to share the latest business growth, marketing and leadership strategies, as well as discussing how you can use your human design to create success in business and life. Inside and Out, create the influence income and impact you need to build your business so you can create your ideal lifestyle, it's time to make a difference and scale up. This is the influence by design podcast.
00:48
Welcome, ladies and gentlemen, my name is Con. And I've got the absolute pleasure of hijacking Samantha's program here today influenced by design. How are you, Sam?
00:57
I'm so good. Thank you, Con. It's very exciting to be here with you on my own podcast.
01:04
On your own podcast, well,
01:06
I know Nike, I tuned up, hey,
01:09
you sent me the invite. That could have been a little bit awkward, couldn't
01:12
I just a little? I'm looking forward to hanging out with you today.
01:15
Sam, we've done a couple years, I've had the pleasure of being on your podcast. And I've had the absolute pleasure of having you on my podcast. So and both of those went pretty well. And I know that both our audiences got a significant amount of value, particularly from your business expertise. And it's an absolute pleasure to be on your show today. So I got lots of questions here, I know you're gonna deliver awesome value to the audience here. So let's get straight into it. Well, there's a pressure, you're really under the gun. Now, Sam, one of the important aspects of building a business is patience. And we're always told, you know, you got to be patient play the long game. What advice would you give to a person starting their business journey later in life, who may not have the luxury of another 20 3040 years?
02:07
All my goodness, this is so good, because there's so many different parts to this that has come straight up for me. The first is, and you've probably heard me speak about it a lot, because I do and that's business is a long game. And specifically for in the area of relationships, I think that there's too many people that churn and burn their relationships to get that quick win. However, I think what's really important to know is that for people that are listening to this, and the people that we know most of us are in Gen X we've been around for, for a while, we've been working in expertise for 2030 years. Now, sometimes some people that I work with even longer, they've already been playing the long game, right? So it's really important to understand that when we're in business, we have an expertise. And then there's the business. And that's kind of different. So I know you're a speaker coach, for example, you help people to speak and I'm assuming that you help people to speak in in boardrooms situations and from stage and to taking guests here, you're nodding. So I'm thinking that I'm on that on the money. Absolutely. So and you've been doing that for a long time, your business that specifically is doing this not as much, but you've got this long amount, or this huge amount of experience that you're pulling on. So you have a the long game already in your expertise, the long game in your relationships, because I know you've also had a past business, you know, so there's a lot of things that have happened along the way. So I think it's, we really need to note that we already have been playing the long game, we will continue to play the long game, because that's in our nature. But sometimes we also need to play the short game. And that is if we have an idea for a new program, or a new product or some sort of, you know, new thing that we want to sell, we don't need to play the long game there and think about it for six months and then trial it and, and you know, create something that's perfect, we may be able to pull the trigger on that in the next 24 hours. So I think it's the beauty of understanding, you know, like doing things right now and not waiting because we don't have the luxury. So let's if we come up with an idea, let's just pull the trigger on that in the next 24 hours, 48 hours a week maybe, and put that out to the market so we can get the feedback from the market as quickly as possible. So we're in it for the long game.
04:35
Yeah, really good answer and, and progress not perfection. And I'm certainly a procrastinator, I acknowledge that. And it's just really important just to do, Sam, the coaching industry is I would hazard to say one of the fastest growing industries right now. There's an absolute plethora of coaches, whether it's mindset, whether it's speaking, whether it's business and absolute plethora. And you and I've talked about this before, and I want to use the simple version. So I guess, to help you in terms of framing your answer, but also clarity for the audience, we talk about unique selling proposition. So what's your unique proposition? What makes you different from the literally hundreds of other coaches? And I want to use it in real estate terms, real estate agents with respect to them, they're a dime a dozen in terms of how many agents there are, they're not all the same quality? How does one if you're in an industry where you feel that wow, I'm just one of many? How do you come up with that unique selling proposition that clearly separates you from your competitors or indeed the market?
05:53
I love this. And I think that very first and foremost, we have to understand that we're all unique people that there are as many other people that do what I do, or you know, that essentially create get an outcome that's similar as with you, as with all other coaches, however, we're one of a kind there's no one like us, I think it's really important to tap into our, you know, yes, our knowledge and experience and and our expertise, but also what makes us like really unique, what are our passions? What are the things that make us quirky? What are the different ways that we pull things together? And one of the ways that I do this with my clients is using human design, and helping people to understand their own unique, energetic blueprint. How did they make their decisions? How did they, you know, move through the world. So that's the first piece of it. But the second piece is, like I said, getting really clear on our passion. So for example, I've got a long background in or 20 year background in owning a dance studio. So in that, and the 1000s and 1000s of children that I taught, there were a lot of frameworks that I used to teach them to dance. I use a lot of them in my business. Now when I reference back to my dance days, I also reference and this is what makes me super unique. V eight supercars because I love car racing, there's an exactly the look on your face there. There's not that many dance people that are into Viet supercars, right. So this actually creates something memorable. And you know it. I was outside of conference, right. We just left a conference venue one day a couple of years ago, and was standing out in the street waiting for everyone to come down to go out to dinner. And a car went past. And I remember I still remember it distinctly it was a BMW, and it was a VA and it sounded phenomenal. And it won't pass. And the person that I was standing with I knew was a car person, like a real car buff. And I went, Oh, how's the note on net? Tony, that was fabulous. And he just went? Like, it was just like these little brain fart moment where it's like, you just say what I thought you said. I mean, seriously, how good was that? And do you think that we talk about cars all the time, but he got a new car a couple of years ago, and it was a very rare and you know, one of a kind kind of thing. He rang me, Sam, let's meet up for a coffee and I'm gonna throw you the keys, I want you to go for a drive. So sometimes we're thinking about it from a business sense. And I will talk about the business sense in a minute. But really lean into who you are. Because people remember that I can guarantee con, that you will always remember that I'm a dancer that loves cars, because it is so unique, that you probably won't forget that the fact that I'm under five foot, and I'm little when blonde also just surprises people like she's a car person, like, Oh, so that's creating a memory. From the business side. It's really, it's really important to get clear on your unique frameworks and your unique methodologies. So none of us was born with the expertise that we have now. So everything is learned. But the trap that people can fall into is well, everyone else knows that or everyone else does it that way. And that's not true. We can teach something the same as we can teach a concept that similar to someone else teaches it. But if we put it in our own framework that is put together with our own expertise, so it's memorable in a different way. That's what makes you stand out. So really tap into your unique knowledge and expertise and experience and passion to create a brand that is memorable. And that stands out for you being the unique person that you are.
09:39
Wow, great answer. And I've learned two things from you in the last 30 seconds. Now, I didn't realize you're a car buff yet. And I've always pictured you being about 5455.
09:52
So I'm very short for an 11
09:56
vertically challenged
10:00
A picture on the internet but actually that very vertically challenged, there was a funny picture that came up in my Facebook memories just the other day. And it was, I was running a workshop in Adelaide, which I know that's where you were from. And it was the week before COVID here. So it was the very last workshop, I've delivered live and it popped up in memories. And it made me laugh because a mutual friend of ours, Gary Edwards was standing behind me, and he was towering over me. And some someone else in our network said, Yeah, Gary, if you're gonna hide behind someone don't pick Sam. Yes, I'm very.
10:35
Okay. We'll move on. We will take the focus away. Sam, it's a common meme on social media. It done the rounds. But I want to ask you, what is the biggest single piece of business advice that today, Sam would give a 20 year old Sam?
10:55
Oh, so what is really interesting about this question, I really you could tell by the look on my face, I really had to think about that for a minute there. Because the 20 year old me and the 40 year old me were very different. The 20 year old me actually did take everyone's would ask a lot of questions and take a lot of advice on board, and would work with it really quickly. As I got older, what I would do is take that advice, and run with it more so. So I would get caught up in other people's advice and think I had to follow it to the tee, where when I was younger, I would listen to it and go alright, what I make of that advice is a B, C, and I'm going to put it together in my own way. And I'm just going to run with it. So my 20 year old me actually did a better job than the 40 year old me if that makes sense. So what I'm going to do is say that I would tell myself this piece of advice, but the 20 year old me already understood it, I'm going to say to the 40 year old me because this did tripped me up at around sort of my late 30s is when people give me advice, listen to it, take it on board, but still do with it with what feels good for you. Because what I did was allowed. There was this point in my career there for a little bit where I felt a little bit slowed down. Because I was trying to, I guess do what I thought other people think that I should do, where one of my strengths is actually seeing things in very different ways to what other people see things. So my, I guess in a very long winded way, if I did go back and reach reframe what I just said, I would say to my 20 year old me keep doing what you're doing now because he's doing it really well.
12:46
Awesome. That's definitely not an answer that was a really
12:49
long way around to come back to where I started.
12:53
You did go around the bush a little bit there. But the answer is really, really interesting. Because believe it or not, I've never ever heard somebody say that. Everyone's always given a completely different perspective about, you know, don't do this, or don't do that. Or you should have invested there or you should have done that nobody's actually given the answer that you've given. So that's really interesting. There's a lot of discussion about our education system. And there has been some time sometimes it particularly with reference to kids or students, not learning strategies, tools, things that are more practical in terms of real life, whether it's better fiscal information, whether it's business with whatever the case may be. I know you're an avid reader, you're an avid learner, as am I, even though my bookshelf doesn't look quite as significant as your spec there. What one book, would you make an absolute staple in high school?
14:03
Okay, that's not where I thought that question was going at all. Ah, good. So that is really interesting, because man, I had so much pop into my head now that I want to blur it out. And I can't. That's not the question. However, what book, The Four Agreements by Don Miguel Ruiz, and I don't even know if I'm saying his name correctly, because I'm assuming that's a Mexican name. And I'm not Mexican. But the Four Agreements. I read this book, only probably about 10 years ago, and I wish that I had read it in school. And I think that all school children should read it now purely from the fact that they're growing up in this online world and the amount of awful bullying that happens over social media that you and I didn't have to deal with. Like I just My heart goes out to parents these days that are bringing children up in this year and these kids that don't know. You know what life was like before this crazy amount of online bullying, but before agreeing And he's talking about the Four Agreements that we should move through life with. And one of the agreements, I'm not going to give it away, because there's only four agreements in the whole book, but one of them is to not take things personally. And I think that this is just a fabulous way every day when things go wrong, when someone doesn't answer your email, when someone you know, doesn't get back to you, or return a call or a text or just go, actually, it's not personal, we don't know what's going on in their life. I think the Four Agreements are just such a, if we all knew them life, the world would be so much different, there wouldn't be so much anxiety, there wouldn't be so much hate, there would be so much more love. So I would do that. For anyone that was going into business. I think the E Myth by Michael Gerber is a definite must read that for every single student, The Four Agreements,
15:50
I'm going to be really, really honest, I've not actually heard of that book, get a copy. But I've just written it down. Yeah, I've just written it down, I have an audible credit that I need to use. So that'll be that'll be on the shopping list. Immediately.
16:06
It's a nice quick one, it's very quick, because really, you only need to know the Four Agreements and how they, how you can apply them to your life. So it's a super quick read, I think I read the book in like an hour or 90 minutes or something. But my corner books and I have gone back to it over and over and over and over again.
16:21
My corner book. My next question is a little bit long, however, a phrase and I'm going to have to read it off my piece of paper here. A phrase which has either been born from COVID, or certainly which has become louder since COVID. Is the great resignation. As a business thought leader, what does that phrase mean to you? And what are the implications to the wider business community, ie opportunities, challenges that it creates?
17:02
I think that the great resignation is all around people realizing how important they are to stop giving themselves to an organization that doesn't have a great culture, or they're not respected or they're not acknowledged, or they're unable to do the work that they're passionate about, or advance in their career, or whatever it is. And that's what the great resignations all about. And I think that this provides a huge opportunity for small businesses and I say small businesses because we can move faster. And not that that a lot of people need to move because, you know, the good small businesses already have great culture. But it's a time to really reflect and take a look at our culture, take a look at our leadership. And really make sure that we're building organizations that are built on people, because that's what this is all about. It's around people people power, and how can we create a culture within our organization that people want to be a part of, that people feel fulfilled in. And this, like I said, it provides such a great opportunity, it also will provide an opportunity to business because I think that there are a lot of people that will leave corporate jobs or careers that they no longer enjoy, and start their own businesses. In turn, what I foresee happening, and I'm already starting to see it happen is people that are in business that are actually going, I want to feel more fulfilled and wake up in a career and don't want to do this thing on my own anymore, actually moving back into corporate. And when we're having all of this movement, I've actually seen quite a few people move back into jobs, but jobs that are speaking directly to what they feel they're lacking. So maybe they're in a business where they're solopreneurs. And they actually want to have a large team again, or you know, they want to step into that leadership role, or they want to create an impact in a really, really big way that they don't feel like they can in their business. So it all speaks to fulfillment and people. But yeah, lots of opportunity there for culture and leadership. And I think that what it will do in the bigger corporates and they do move a lot slower. They're kind of like big cruise ships. It takes them a long time to slow down and turn around, you know, like Paterno were able to be like, speedboats, right. I think they will need to start really listening and getting the idea that they are dealing with people they're not just dealing with numbers and that things do need to change it is time.
19:41
Yeah, definitely. Definitely. This is a three part question.
19:46
stretching my brain today
19:49
to do doozy but yeah, I tell you what, you're gonna earn your money. You work with coaches, experts and thought leaders to sell and deliver their expertise. He's online. Firstly, what is the most common mistake you see them make? What is the most common misconception, falsehood by commonly believe?
20:14
All right, first of all,
20:16
let's go back. So what is the most common mistake? You see the mic? First of all?
20:20
Yeah, I think that one of the biggest mistakes that I see people making this, that wasn't saying this industry in this niche in this, in this coaching world is thinking that they need more qualifications. Because that's not necessarily the case. Sometimes it is, sometimes you do need to further study or be further qualified. But the more qualifications you have doesn't necessarily mean. And it definitely doesn't mean it in its simplest form, that you're going to have more clients. And a lot of people that come into the industry, struggling for clients, instead of putting their money into marketing, they put it into getting another qualification. And it just, it doesn't work. Like I said, it's, in some cases, there does need to be a qualification there. I'm not, that's not what I'm saying. But if people need clients, the qualifications, not the first place to go, it's marketing. And the misconception that I see people making, which this leads into, is that just because you're really good at something, doesn't mean that people are going to come and give you money, that we need to spend a lot of time on marketing. And a lot of experts feel, or this is certainly something they tell me, they feel that they don't want to do the marketing, I just want to do my thing, I just want to run my retreat, I just want to do my workshop, and don't want to do any marketing. And it's the quickest way to get to not be in the industry anymore. You do you need to market yourself. And in actual fact, I would say you need to be spending 80% of your time doing sales and marketing, to get to a point where you're able to serve the people that you can bring the money in the door so that you can start to move that sales and marketing piece off your plate. But if you don't do it at the beginning, you're never going to get to that position.
22:29
Why are you talking to me? This has been free coaching advice from Santa Kong.
22:38
What was funny is for anyone that's listening to this, the look on your face when I was saying that you could I could see the cogs turning. But I was like, Wow, he's really processing.
22:53
I interviewed a guest one day on my podcast. And I couldn't help myself. I asked her a question. And it was really all I wanted to know. Like,
23:00
I wanted to know, best part of being a podcast host right? And I said
23:04
to her, I'm just asking for sure. I kind of already know what the answer is going to be or where it's going to head towards. But I'm going to ask this anyway. So what is the single most important thing slash aspect? At the core is of what you teach? Marketing, you're gonna say that, okay? And is
23:28
it worth it is because what I do is I help people to build their influence. But if we have no one to talk to, if we have no audience, then we have no influence, right? So I, you know, I do help people to unpack their IP. And this is something that I love doing, because most experts know so much stuff that they really find it difficult to explain what they know, in a simple way. So I love helping them extract that and putting it into frameworks, and creating processes, and, you know, creating trainings and really getting their message out because that's really important. But at the core of what it all is, is marketing. Because like I said, we have to build that audience. Otherwise, there's no one to sell to. Then once people I've got a business that's got some really solid foundations, then I help them to scale and move out of that, you know, they're still doing it, they're still the voice of their business, the face of their business, but moving out of those day to day marketing aspects that now they don't have the time for, you know, when you've got a seven figure business, you're creating a lot of assets and you're doing a lot of coaching and facilitating. You don't have as much time to, you know, be sitting and just sitting on sales calls, for example, but right at the beginning, that's what needs to happen. And I'm also a big believer in that you need to do all those things in your business before you hand them off. Because if you don't understand what they are, it's very diff Be able to delegate them. And it's very easy for other people to take advantage of you. And I certainly had that I've lost a lot of money in different marketing, you know, the typical Facebook marketer that says, you know, I can get you this, you know, 12,900% return, you know, ROI, and, but doesn't actually look at the core message or doughnuts. Yeah. Right. So we need to know what it is that we're doing so that we can delegate or outsource it. But yeah, definitely marketing is something that people need to spend more time thinking about.
25:33
I'll pass that pre information over to my friend to your friend. Gotta love doing this. The same, we know that business is definitely a lot of doing it's practical. You know, we've got to understand marketing, we can understand business. But a big part of that is, is our emotional well being how we deal with things emotionally. And I want to put this to you. We know it can be emotionally draining. And being a solopreneur can can be worse, because you've got nobody, you don't have a sounding board. And I know I speak from my own experience here. The majority of my family and friends are not in business as such and don't understand. All they see is the surface they don't see understand. Now the pressure either external or from within to get results is intense. And you know, you listen to online experts like Gary Vee and Grant Cardone and their messages this constantly to that hustle like hustle, hustle, hustle. And I've actually found myself feeling horribly guilty and almost to the point of beating myself up, when I want to stop for you know, half a day, whether it's to watch, I'm a huge American football fan. And you know, the Super Bowl is just been gone. And it's just something that I love, you know, and I just find myself beat, you know, beating myself up. And you know, whether it's a sporting event, whether it's to watch a television program, not maths, anybody's watching not maths, ah stuff. You know, or spend time with family and friends. What's your advice? What's your perspective around that?
27:29
Is you did mention that it's a little bit different for a solopreneur. But I just want to say that I think that it's different, but same same. It's lonely at the top no matter whether you've got a team or you're a solopreneur. Yeah, absolutely, yeah. And I did want to cover that off, because I do have a team. And there's very different challenges, because you're not going to unpack unload on your team, you know, and you still need to stand up and be the leader and be confident for them to do what they need to do, you know, were the ones that's driving the ship. So, but it is extremely lonely as a solopreneur. And it's really, really important to have an inner circle. And I've talked about this so much. And having an inner circle is probably the most important thing that you can have in a business because you do need to unpack, I hate the hustle culture. It's, you know, I've seen I can't remember when it was a picture of Grant Cardone sitting in a hospital on a hospital bed with his laptop, and I'm just like, dude, like, life is too short. And it really does affect our health. You know, I don't want to be that person that leaves this earth prematurely because of stress. Because otherwise, what is all this for? Right? What sort of back exactly. But I also know that feeling of having guilt. So what I want to say here is I'm also human, I'm a big believer in taking time out, I do take time out, I have just this year decided that I want to try and take two weeks off out of every four of client facing activities. Because the last two years has been really difficult. You know, I remember being on the phone with a friend. This is just for anyone that's in Australia or remember this the end of 2019 with the bushfires in Australia. And I had friends that were directly impacted in the Blue Mountains here in Sydney. And you know, I had friends all around Australia that were impacted, and I was really finding it hard to focus and I remember ringing her and saying it feels so wrong to be jumping back into January and full steam ahead and the bushfires, gosh and then what happens COVID Hit like two seconds later, we haven't even blinked and then that's on our doorstep. Then for anyone that's in Australia, I've got friends directly impacted by these crazy floods that are happening in Australia right now. And it's just like, oh my goodness, you know, we've got the Russia Ukraine situation. And it is really difficult to keep pushing through and if We keep hustling. And I say we but I'm not a hustler. But as you know, as a general, if we keep hustling, it's we're going to be as a general population, we're going to be really burnt out. And really, I almost think it's like a PTSD kind of thing happening with a lot of people. Like, there's a lot of anxiety and burnout and all of these things. On the flip side, I'm also not a big believer in let's just sit under a tree and meditate and manifest, you know, for the next, or for the next week, or, you know, if I want this really big thing to happen in my business, my next goal, I'm just going to manifest and it's just going to land in my lap. I'm not there either. So I'm you got to do I guess, more on the hustle side, if that makes sense. If it was on a scale from one to 10, like, I'm more on the on the hustle side than on that, let's sit in and just expect it to fall into our lap. But there are times for hustle. Let me give you an example. If anyone that's listening has ever done an in person workshop or conference, they will know that there is no way you can do that without some hustle leading up to that there is absolutely no way, right. However, what can you do after that, take a staycation take a week off, go on holiday like you know, whatever it is block your calendar out for a month. So understand that there is times that you have to hustle because that's just the nature of what we do. And there are some times you know, busier times when I was in the dance industry, January and February in our stores was all hands on deck. Because that is when the kids going back to dance. And no one could take holidays, it was hustle we did huge amount of hours. But then in winter was quiet within the stores and an easy my coaching business too. And generally I don't work a lot over winter. So it's really important to understand that whilst there are some hustle times it has it has to be balanced out with taking time off. And if you feel guilty about doing that, then you're just wasting more energy instead of replenishing and filling up your cup. It's okay and not only okay but necessary to shut your laptop, shut your office door and walk away and go and watch American football. I will go watch maps. It's actually like your little pleasure. I have a little Instagram group with some people where we actually message each other I don't care.
32:30
It's my guilty pleasure as he's the Bachelor and The Bachelorette. I can't be serious all the time. Yeah. And we need some time to just you know, to go into, you know, fantasy land and have a you know, and have a chill out and we have to do it. So there was a commencement speech that Shonda Rhimes spoke at, and I can't, I think it was Dartmouth University off the top of my head, where she spoke about when you're in something be present with whatever that is. So if you're spending time with your kids, then you're actually letting people down in your business. But ignore that and just be present with your kids. And other times you have to be in your business because things are happening. And you don't have the time to have, you know, parent guilt, and worry about the kids because there'll be okay, but you just have to focus on this thing. And I think that that's so important to remember is that wherever we are, whatever we're doing, just be present with that. And let's let go of the guilt. And I totally understand what you're saying, because I'm human. And I still do feel it sometimes. But the majority of the time it says I actually if I keep going, I'm going to be no good to anyone. I'm shutting the laptop. And I'm just going to turn on Netflix for a bit because I need to, you know, decompress. So yeah,
33:48
that's certainly been one thing that has helped me in terms of rationalizing is that I know that I mean, I've got two beautiful kids and two beautiful grandchildren. And I want to and demand being of myself being present when I'm with them. And understand that you can't pour from an empty cup. Absolutely. When the man is cooked, he needs to go away whether it's go for a walk out of the gym, whatever. So I must admit, the last it's probably been three months where I've really gone you know, what, Enough Enough with this constant beating, you know, one so far over, you know, guilt of, you know, sitting down for a coffee for half an hour or cat or whatever. Sam, We're nearly out of time. I have one more question for you. And I figured this will be quite a quick response. It'll it'll roll off. I spoke to a lady recently and the topic of morning routines came up. And the importance of I love she said she didn't call it a routine. She called it a ritual which for me, just has such a stronger connotation than just a routine. It's a ritual like it just not negotiable. What Samantha Riley's morning ritual,
35:09
this probably isn't going to be what you expect, because a couple of years ago, I was all on the morning routine train. I used to follow the Miracle Morning, yep, you know, did my journaling and did my manifestations and my im statements and did all this stuff in the morning. And I would get to open my laptop in the morning and be like, Oh, my God, I'm exhausted, I haven't even started the day. I'm now off that train. And I'm like, do whatever the heck you want to do. I am someone that is much more productive in the morning, I do what most people say you shouldn't do. And I get up and I work in the morning. Because I can knock out my work. And sometimes by 1112 o'clock, I can be done for the day, because I've done what I've needed to do. So I don't have a routine except I get up and work. I'm a big believer in do what works for you. Because I think that there's too many people shouting, you have to do it this way, or it's not going to work. And what I was starting to feel was this immense pressure for me to be successful that I had to do things a certain way. And when I sat down and really thought about it, I thought when I was younger, I never thought this way I never used to listen to people this much. I never used to take so much weight on other people's words, and started to come back to Alright, so I'm not meant to look at Facebook first thing in the morning, whatever. That's what I want to do. I feel much better for it. So I'm a big believer in do what works for you. And if morning routines work for you, then go for it. And if they don't don't, what I do want to say and excited ties back to that last question that you asked, whatever it is that you choose to do do that, put it in your calendar, and make sure that you take time for yourself. So twice a week, I have a personal training session. It's in my calendar, no client can book over the top of it. No podcast interview can book over the top of it, because that's my time. And it's in there. Absolutely. Like without a doubt will not move. Date Night. Never moves. It's always there. So what's really important, you know, spending time with the grandkids spending time with the kids. I used to put a time in my calendar of picking my son up from school on Friday afternoon, and going to the cafe near his school, driving straight there. And he had a chocolate milkshake every Friday, because that was important. It meant that he could decompress to me from his week. I could just sit there and be present with him. So whatever is important to you put it in your calendar and make it a non negotiable.
37:49
Yeah, I love that advice. And it's something that I highly recommend as well put it in your calendar, because if it's not in the calendar, it's not going to happen most likely because something will book over the top.
37:59
Yeah. And then someone else is in control. That's what I want to say someone else is in control then. Yeah,
38:05
good point. Yeah. Thanks for that one. Sam. I've had a lot of fun this morning. Thank you so so much for giving me the opportunity. My name is Con Koutsikas and you've been listening to the influence by design podcast, I've hijacked Samantha Riley. My Name Is Con. Sam. Thanks very much. Until next time, bye for now.
38:24
Thanks for joining me for this episode of the Influence By Design podcast. If you want more, head over to samanthariley.global/podcast For the show notes and links to today's gifts and sponsors, and if you're looking to connect with other coaches and experts who are growing and scaling their business too, come and join the coaches course creators and speakers group on Facebook, the links are all waiting for you over at samanthariley.global