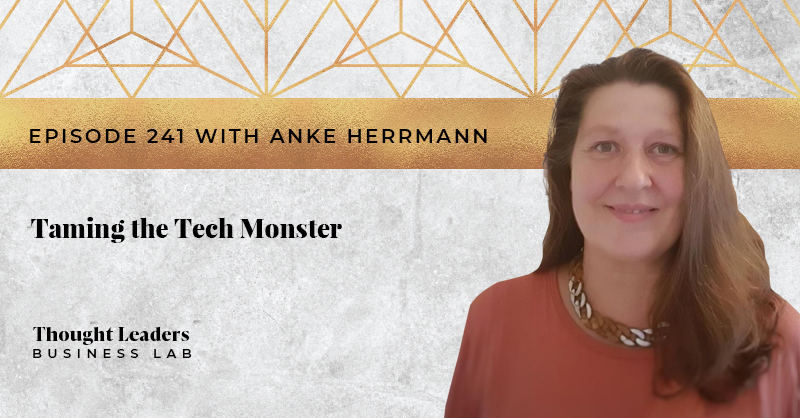 The overwhelm of running an online business in a rapidly changing world is something a lot of business owners feel. 
From building a website, to CRM, to SEO, and the systems & processes needed for your business, it's easy to feel overwhelmed with all the tech stuff. Because of this, many business owners tend to shy away from technology; run from the things that can actually help to grow and scale your business.  
In this episode, I speak with Anke Herrmann, Business Coach and Tech Mentor.  She shares her thoughts on what it is that makes tech difficult to understand, and how we can find this tech world so much easier to navigate, just by asking the right questions.
Want to learn how to stop the overwhelm and tame the tech monster? Let's dive in…
WHAT YOU'LL DISCOVER IN THIS EPISODE:
Building a business is a crash course in personal development (4:10)

The things we find easy are often the most overlooked things (5:45)

What is it that makes tech difficult? (7:20)

Limiting beliefs that are holding you back (12:30)

Knowing what tech you need for your business (15:35)

Start with what you want to create (22:20)

Reverse engineering the results you want to achieve (23:05)

Getting clear on the questions you want to ask (23:25)

What looks like a tech problem never is (24:40)

How to know what tech to implement (29:10)

Solving the wrong problem (32:00)

Asking the right questions to solve your problem (34:10)
RESOURCES MENTIONED IN THIS EPISODE:
Business Coach & Tech Monster Whisperer, Author, Podcaster, Dog Lover.
In 2004 she quit her IT job in the UK to start her own business in Spain.
Today she brings simplicity, trust and transparency to online tech to help passionate authors, creatives & coaches implement their ideas and build flourishing businesses.
CONNECT WITH ANKE HERRMANN
AnkeHerrmann.com
Get your free copy of Taming the Tech Monster
Connect with Anke on Facebook
Join Anke's Facebook Group
Connect with Anke on LinkedIn and Instagram
CONNECT WITH SAMANTHA RILEY
Connect with me on Instagram and Facebook
Connect with me on LinkedIn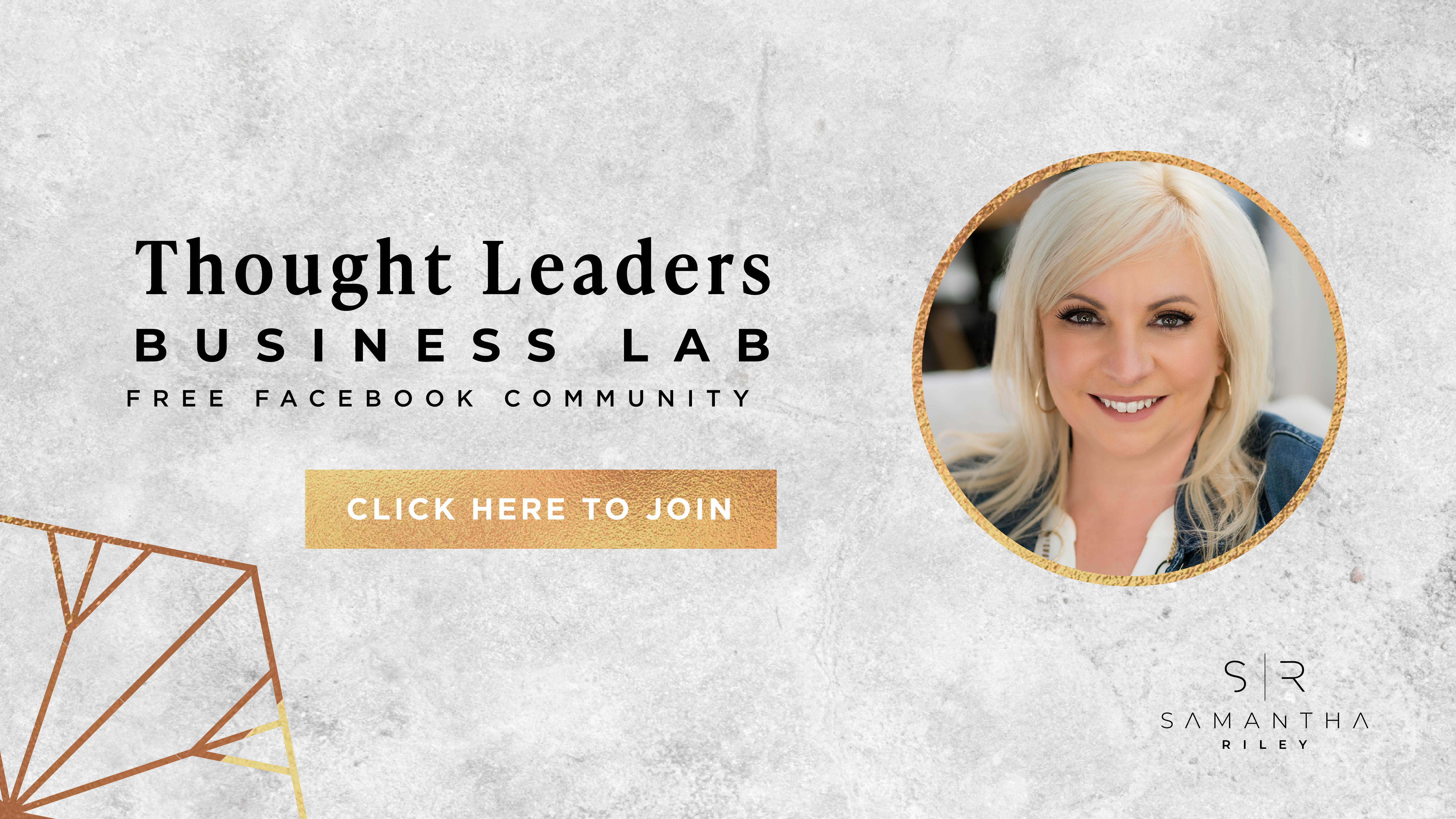 Haven't left a review yet?  We'd love your help to get to 100 reviews.  All you have to do is go to https://samanthariley.global/itunes Thanks so much for your support of the show.
Do you have a guest suggestion for the Thought Leaders Business Lab podcast, a suggestion for a topic, or maybe a question you'd like answered on the show?  Click here and let us know:  https://samanthariley.global/submit-suggestion/