Are you following your own idea of success? Or are you living someone else's definition and applied it to your life? What really is success and how do you achieve it?
In this bonus episode I chat with Justin Cunningham and he breaks down what success means and why many people frustratingly can't seem to achieve it. He also shares ways to overcome and lean into your blocks so you attain your true version of success.
WHAT YOU'LL DISCOVER IN THIS EPISODE:
Is your definition of success someone else's idea? (3:22)

Knowledge plus action is power (08:54)

Evidence and safety stop us from shifting into greatness (09:26)

Take small steps consistently and persistently (10:00)

The inner story that we're not enough turns our dreams into jail cells (10:42)

Clarity and deep connections are everything (12:18)

How to overcome the disconnect between talent and payment (15:31)

Focus stops you from creating a business that just pays the bills (18:46)

Business Owner Types (21:29)

There's no magic wand (23:11)

Prepare then do vs make a mess and be seen (25:45)

Your genius is the unusual x-factor that is not duplicatable (28:23)

The difference between leadership and participation (34:24)

Justin's Success Camp (35:15)

Takeaways (38:41)

How to lean into your blocks (40:29)
RESOURCES MENTIONED:

The Shift Your Results 5 Day Success Camp
Justin Cunningham spent 12 years trying to become the next online super coach. When he first started, he chased money making legends but did not get the results he wanted.
He began to question the hype he was being sold on so he started studying the most transformational thought leaders. He put together the most effective hacks that could make a person work less and still get more. Wanting to share his knowledge with other struggling business owners and coaches, he created the SHIFT Your Results system and Academy.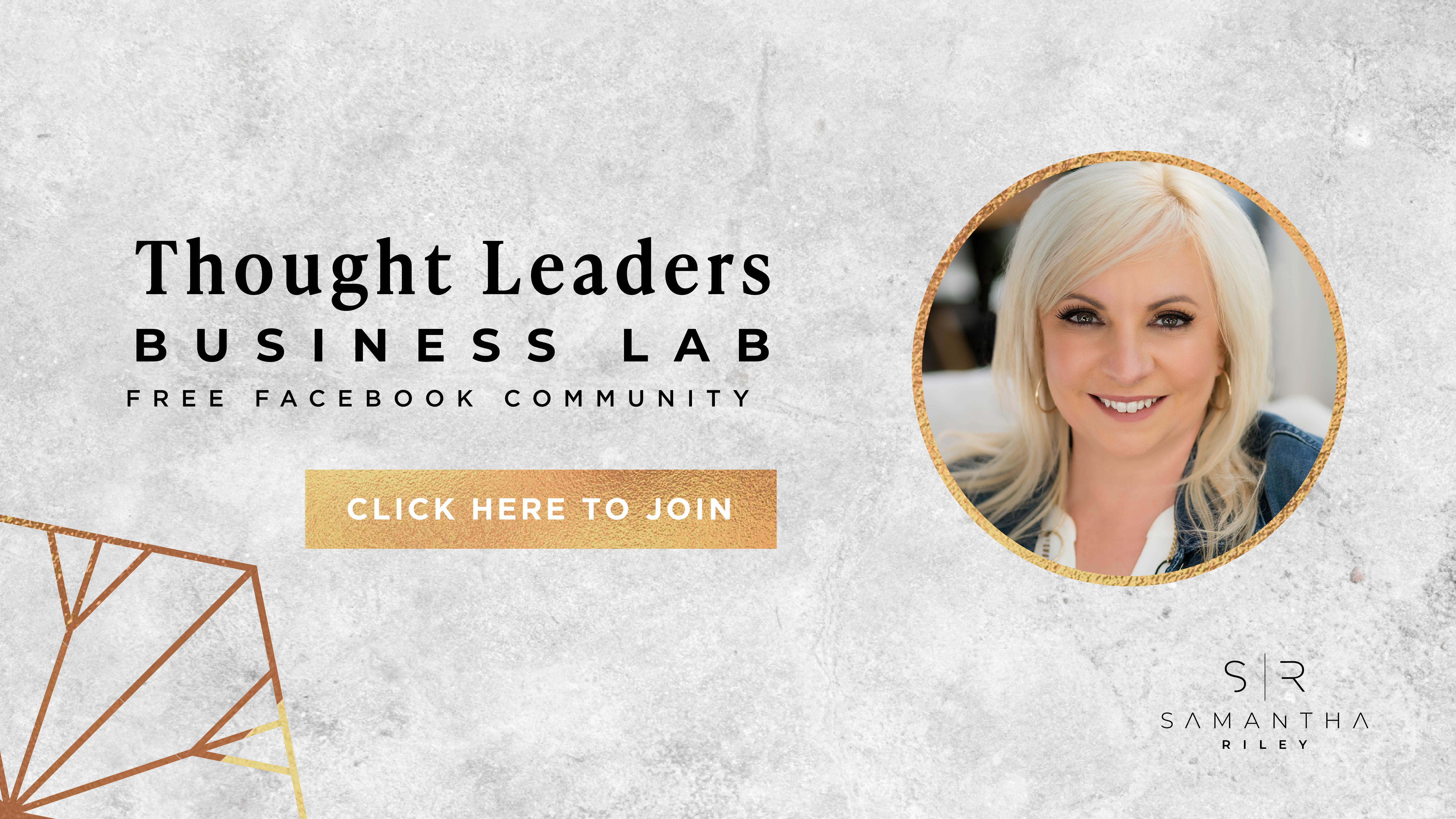 Haven't left a review yet?  We'd love your help to get to 100 reviews.  All you have to do is go to https://samanthariley.global/itunes Thanks so much for your support of the show.
Do you have a guest suggestion for the Thought Leaders Business Lab podcast, a suggestion for a topic, or maybe a question you'd like answered on the show?  Click here and let us know:  https://samanthariley.global/submit-suggestion/