Many entrepreneurs have a big vision. 
However, challenges and roadblocks inevitably get in our way, usually on a daily basis. Depending on the resources and tools we have available, these determine how we deal with these blocks. 
In this episode, we delve into the shifts in mindset that you can make in order to step into the best version of yourself – not just for your personal benefit, but to also better serve your clients.
WHAT YOU'LL DISCOVER IN THIS EPISODE:
Roadblocks to your vision (01:08)

How the brain works and how labels restrict us (01:57)

The "a-ha!" moment (03:29)

Everyone has different fingerprints and genetic blueprints (04:17)

Peel away the layers to get to know a person (06:15)

When you lose sight of your real vision (08:34)

The difference between a vision and a goal (09:23)

Storing feelings and emotions (12:19)

How to create a new situation (13:40)

When to touch base with your vision (18:36)

Allowing circumstances to define you (20:53)

"Are you having the time of your life right now?" (21:49)

How to handle "human moments" (24:18)

Tips to deal with triggers (26:10)

Recognize how you operate (28:04)

You don't know everything there is to know yet (29:19)

Performance driven neurology and achievement acceleration (30:17)

Making sure it's about the win of your client (32:25)

The power of intent (33:04)
RESOURCES
Get a Vision and Live It: Becoming Prosperous Now For Life
Larry Olsen is an international speaker, author, podcast host,  and executive coach. He has years of experience working with Fortune 50  companies, championship teams, and entrepreneurs on establishing their  vision and sense of purpose.
Larry is passionate about providing individuals  and teams quick, actionable guidance on how to break ingrained, ineffective  habits that they did not even know were holding them back, and his best selling book, Get a Vision and Live It, is helping people learn how to change their  attitudes to align with their visions. 
CONNECT WITH LARRY OLSEN
aperneo.com  
Connect with Larry on LinkedIn
Follow Larry on Instagram and Facebook
Subscribe to Larry's YouTube Channel
CONNECT WITH SAMANTHA RILEY
Connect with me on Instagram and Facebook
Connect with me on LinkedIn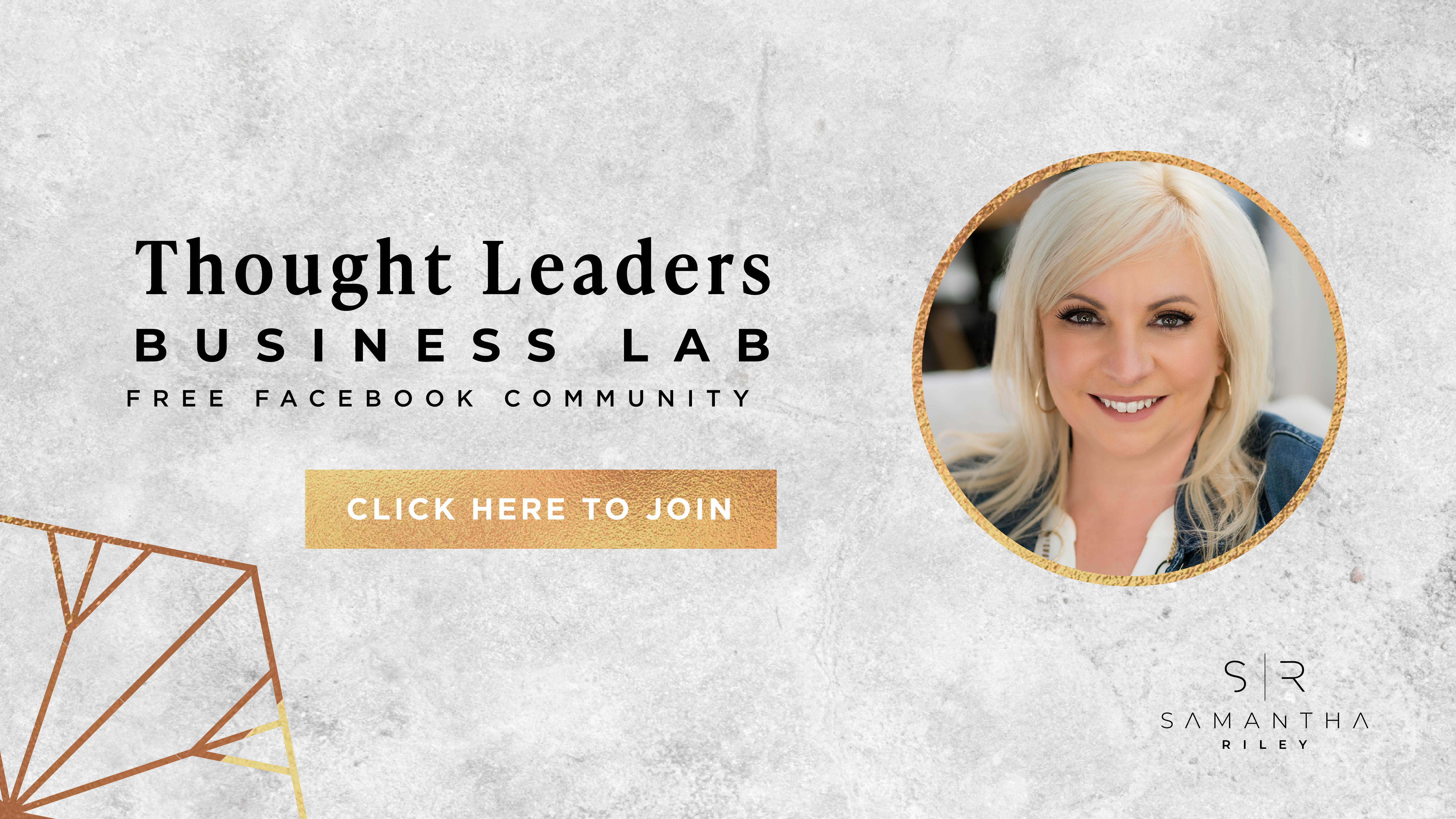 Haven't left a review yet?  We'd love your help to get to 100 reviews.  All you have to do is go to https://samanthariley.global/itunes Thanks so much for your support of the show.
Do you have a guest suggestion for the Thought Leaders Business Lab podcast, a suggestion for a topic, or maybe a question you'd like answered on the show?  Click here and let us know:  https://samanthariley.global/submit-suggestion/