Live video is booming. Even more so because the pandemic has meant we are spending most of our time online.  
It has also become the entertainment choice of people. According to research, live video is being chosen above text-based content. Additionally, around 80% of people would rather watch a live video than read a blog post. 
In this episode, I speak with Ross Brand, one of the pioneers in the livestreaming field and named the world's number 1 live streaming expert to follow on social media. He shares some tips to get started on your live streaming journey, content creation tips when live streaming, and how you can monetize it to grow your business. 
Now is the perfect time to focus on the power of online video and live streaming and seize the opportunity to grow your business. 
WHAT YOU'LL DISCOVER IN THIS EPISODE:
What is Livestream Universe? (2:20)

How livestreaming changed because of the pandemic (3:35)

Live streaming is an audio medium (7:10)

The importance of content creation (8:16)

How content creators can bring live streaming into their content strategy (8:53)

Trust strengthens when someone watches you live (18:25)

What you get in livestream that you don't get in pre-recorded mediums (19:10)

You don't need to be perfect when you're live (23:02)

Tips to starting your livestream journey (25:14)

How to start and end a livestream (25:54)

Two reasons we like to have the same beginning and ending in livestream (28:21)

How to grow your brand online (29:34)

Consistency is key (31:52)

Just doing it is already 80% of the battle (33:25)

Don't do's in livestream (35:00)
RESOURCES:
Ross's Monetize Livestream Now Virtual Summit
Ross Brand is a pioneer in the livestreaming field as both a prolific content creator and thought-leader exploring the different ways to leverage live video to grow your business or brand.
Named the world's number 1 livestreaming expert to follow on social media by Klout and selected as one of "5 live video experts to follow" by Switcher Studio, Ross made the successful transition from terrestrial radio to live streaming, founding LivestreamUniverse.com to empower other live video creators by showcasing their content through updates and shows.
CONNECT WITH ROSS BRAND
https://livestreamuniverse.com/
Connect with Ross on LinkedIn
Join Ross's Facebook Group
CONNECT WITH SAMANTHA RILEY
Connect with me on Instagram and Facebook
Connect with me on LinkedIn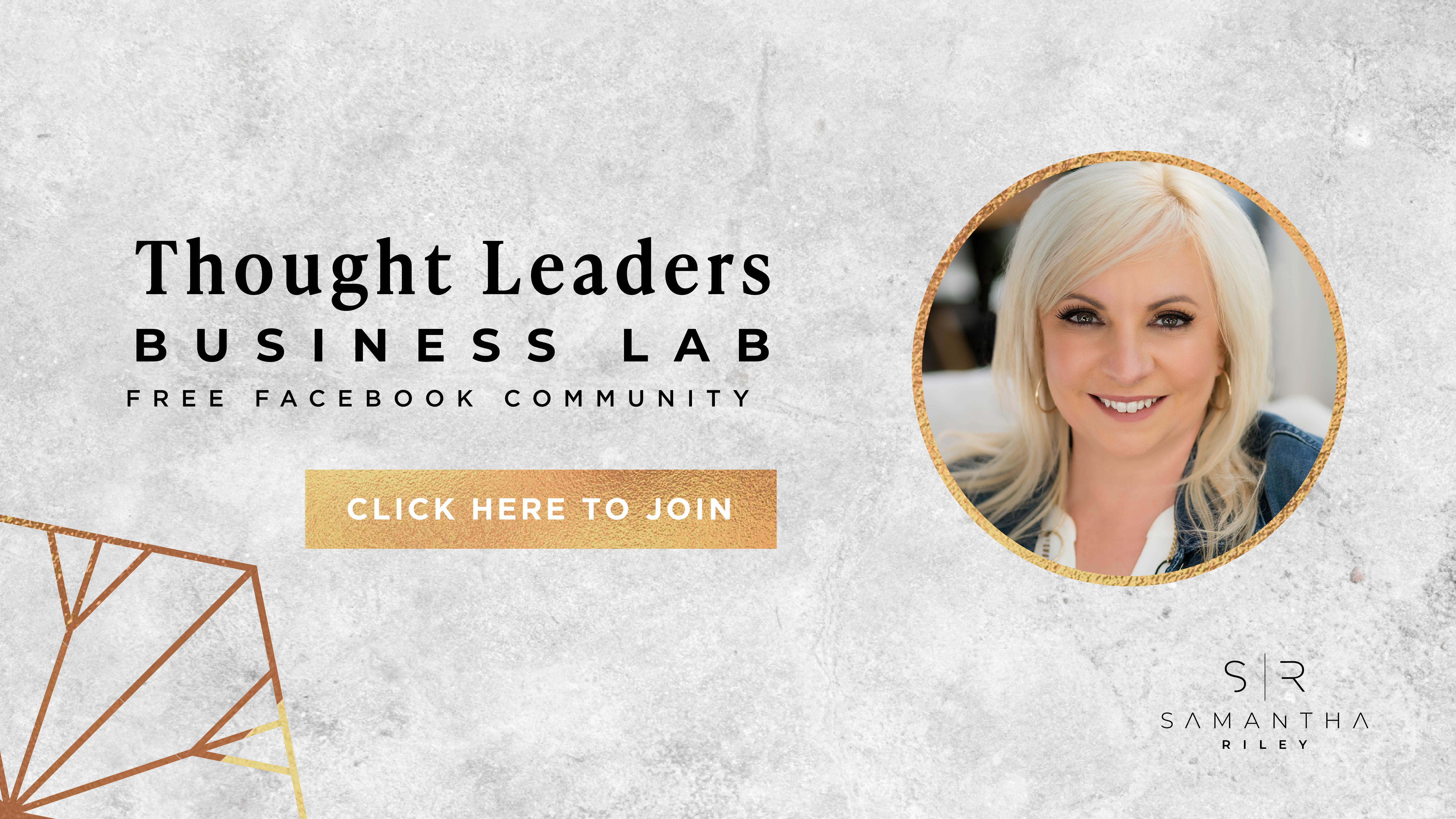 Haven't left a review yet?  We'd love your help to get to 100 reviews.  All you have to do is go to https://samanthariley.global/itunes Thanks so much for your support of the show.
Do you have a guest suggestion for the Thought Leaders Business Lab podcast, a suggestion for a topic, or maybe a question you'd like answered on the show?  Click here and let us know:  https://samanthariley.global/submit-suggestion/