One way to share your expertise is to write a book about what you know and what you're good at. Many experts, however, find it hard to discover their unique message and flavour.
In this episode, acclaimed author and publisher Jenn T. Grace shares her thoughts on the process of writing, niching and publishing. She also gives tips on how you can find your unique voice based on your passion, purpose, experience and expertise.
WHAT YOU'LL DISCOVER IN THIS EPISODE:
Jenn's Purpose and how the universe gave her clues to discover it (01:26)

"Change happens in business" (05:07)

The ripple effect of change and clear messages (07:40)

How to determine which part of your passion or expertise to focus on (11:24)

Writing doesn't have to be linear (15:24)

How to unpack your unique piece (17:34)

How deep is too deep for a niche? (21:49)

Authors start in a broad place then narrow it down (25:27)

Publish Your Author Lab

(28:39)

"Just start" (31:35)
Jenn T. Grace is a recognised business strategist, speaker, and award-winning author. Guided by the mantra, "Change happens in business," she believes social change happens first in the workplace before spilling over into mainstream society. She has been featured in Forbes, The Huffington Post, The Wall Street Journal, and CNBC.
She has a fierce commitment to bring voice to the invisible stories that free people from their isolation, share their stories, speak their truth, and impact their communities. 
She is the Founder and CEO of Publish Your Purpose, which runs programs like Getting Started for Authors and the PYP Academy that teach aspiring authors how to write and publish their books. 
A marathon runner, animal lover, and novice birder, she lives in Connecticut with her family.
CONNECT WITH JENN T. GRACE
Publish Your Purpose Author Lab
Connect with Jenn on Facebook and LinkedIn
Follow Jenn on Twitter and Instagram
CONNECT WITH SAMANTHA RILEY
Connect with me on Instagram and Facebook
Connect with me on LinkedIn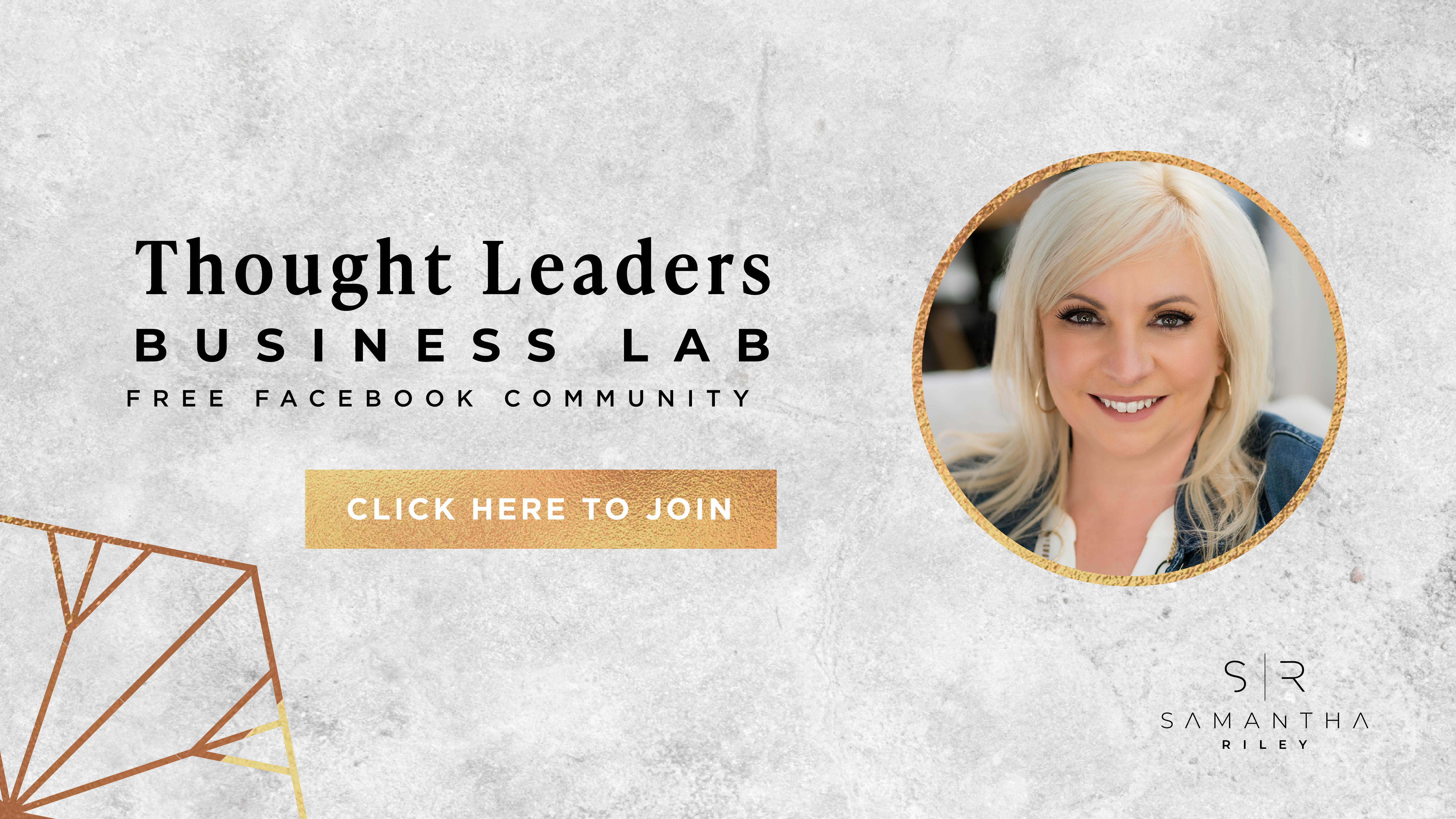 Haven't left a review yet?  We'd love your help to get to 100 reviews.  All you have to do is go to https://samanthariley.global/itunes Thanks so much for your support of the show.
Do you have a guest suggestion for the Thought Leaders Business Lab podcast, a suggestion for a topic, or maybe a question you'd like answered on the show?  Click here and let us know:  https://samanthariley.global/submit-suggestion/