Are you a podcaster who's wondering how to get high profile guests on your show? 
Getting the big names on board can be overwhelming and scary. However, there's some key secrets to make it happen.
Brett is the host of The Brett Allan Show. He interviews celebrities, comedians, and famous pop culture icons. 
In this episode, Brett talks about how to get more high profile guests on your show. From building relationships, to giving guests value, Brett shares his own methods in getting famous people to say YES. 
So, whether you're starting out or you want to get to the next level of your podcasting journey, this episode is for you. 
WHAT YOU'LL DISCOVER IN THIS EPISODE:
Find your voice (4:35)

It's all about the sale (7:34)

Find a mentor (9:40)

Just be you (11:10)

You have to work hard (13:48) 

How to reach out (16:45)

Success leaves clues (22:45)

Become really tight on the topic (24:58)

Relationship is key (27:30)

How to make the sale (38:50)
RESOURCES MENTIONED:
Brett is a single dad, Bay Area Native and Veteran of the United States Airforce. In his show, he interviews celebrities, comedians, and pop culture icons from your favorite movies, television shows, and much more.
CONNECT WITH BRETT ALLAN
The Brett Allan Show
Connect with  on Brett Instagram and Facebook
CONNECT WITH SAMANTHA RILEY
Connect with me on Instagram and Facebook
Connect with me on LinkedIn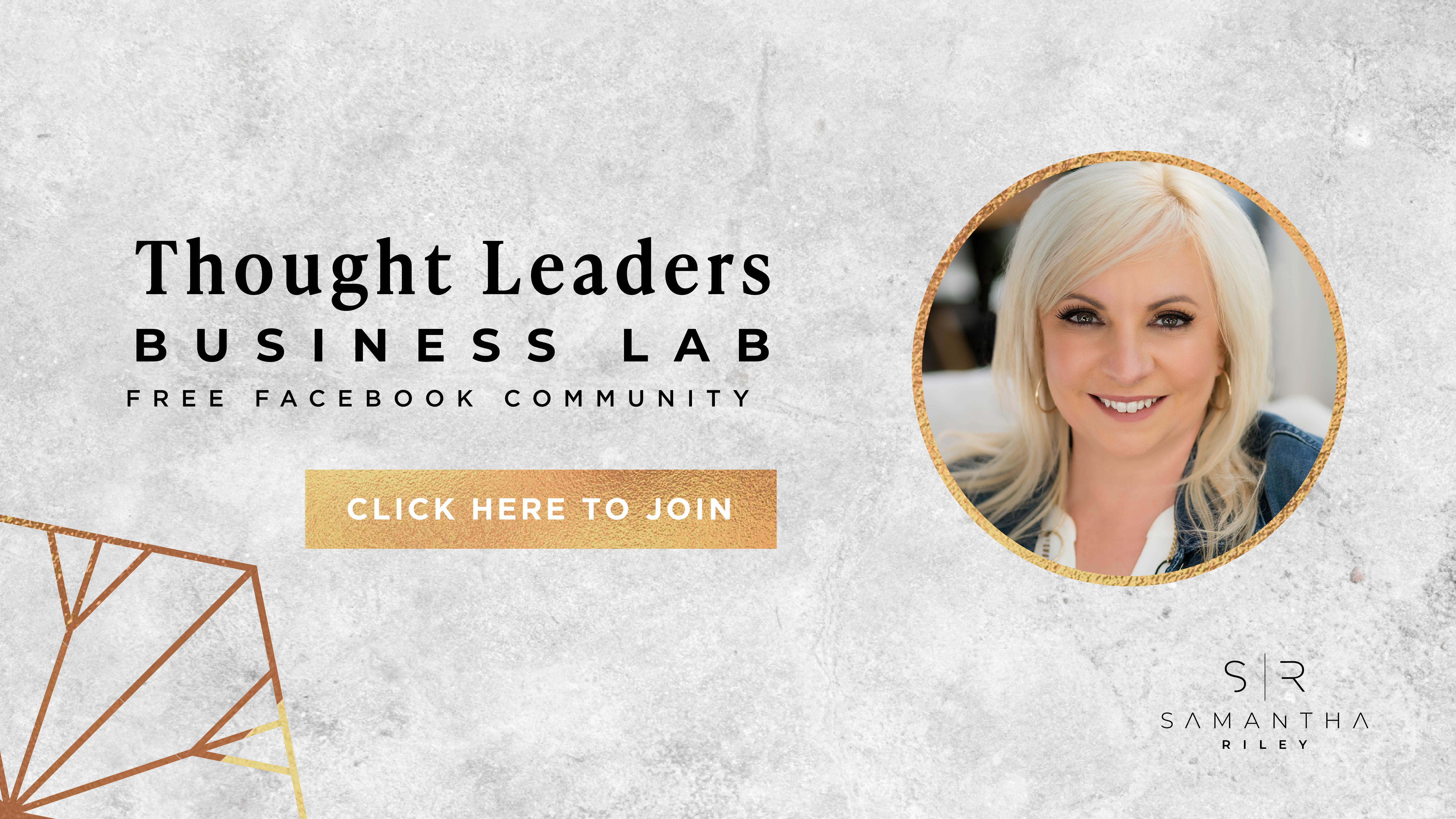 Haven't left a review yet?  We'd love your help to get to 100 reviews.  All you have to do is go to https://samanthariley.global/itunes Thanks so much for your support of the show.
Do you have a guest suggestion for the Thought Leaders Business Lab podcast, a suggestion for a topic, or maybe a question you'd like answered on the show?  Click here and let us know:  https://samanthariley.global/submit-suggestion/