Fear is one of the biggest factors holding people back, and overcoming fear is a huge part of daily life as an entrepreneur.
Do you have the feeling that you're not good enough? 
Do you have doubts that you're not going to make it? 
Whatever you're going through right now, no matter how bad it is, it could be preparing you for the opportunity of a lifetime. 
In this episode, Nikki shares how she overcame being a victim of sexual abuse, being broke, and homeless.  Today, Nikki is a motivational speaker, author, empowerment coach, radio talk show, and podcast host.  She's a living, breathing testimony of the hidden opportunities lurking behind fear and difficulty. 
Don't let the fear of failure hold you back. Now is the time to overcome them and build the life that you want.
WHAT YOU'LL DISCOVER IN THIS EPISODE:
Nikki shares her fears (4:40) 

Failure is learning (10:17)

How to be courageous in the face of fear (11:52) 

Don't give up on your dreams (14:20) 

Struggles are part of the process (16:21) 

The first step is easier (17:16) 

Reach out for help (19:11) 

Trust your gut (22:35) 

The personal heart checks (23:11) 

Find your WHY (27:26) 

Stop living someone else's box (33:35) 
RESOURCES MENTIONED:
Nikki Johnson has been empowering the lives of others for over 20 years as a motivational speaker, published author, empowerment coach, radio talk show and podcast host. She has devoted her life to spreading her message of hope and perseverance to those who are experiencing struggles and learning to overcome life's obstacles. She continues this effort through her work as a community advocate and organizer. As an advocate, she is committed to assisting and serving individuals who are experiencing housing, food, or financial insecurities.
Nikki volunteers with several food distribution and resource organizations throughout the city of San Antonio. She also serves on several community action teams, work groups, and is a community stake holder on the city of San Antonio's Risk Mitigation Fund Policy (RMP) and Emergency Housing Assistance Program (EHAP). Nikki has recently been appointed as a Housing Commissioner by the Mayor of San Antonio.
CONNECT WITH NIKKI JOHNSON
Connect with Nikki on Instagram and Facebook, Facebook Podcast Page
The Obstacle Overcomer Podcast
CONNECT WITH SAMANTHA RILEY
Connect with me on Instagram and Facebook
Connect with me on LinkedIn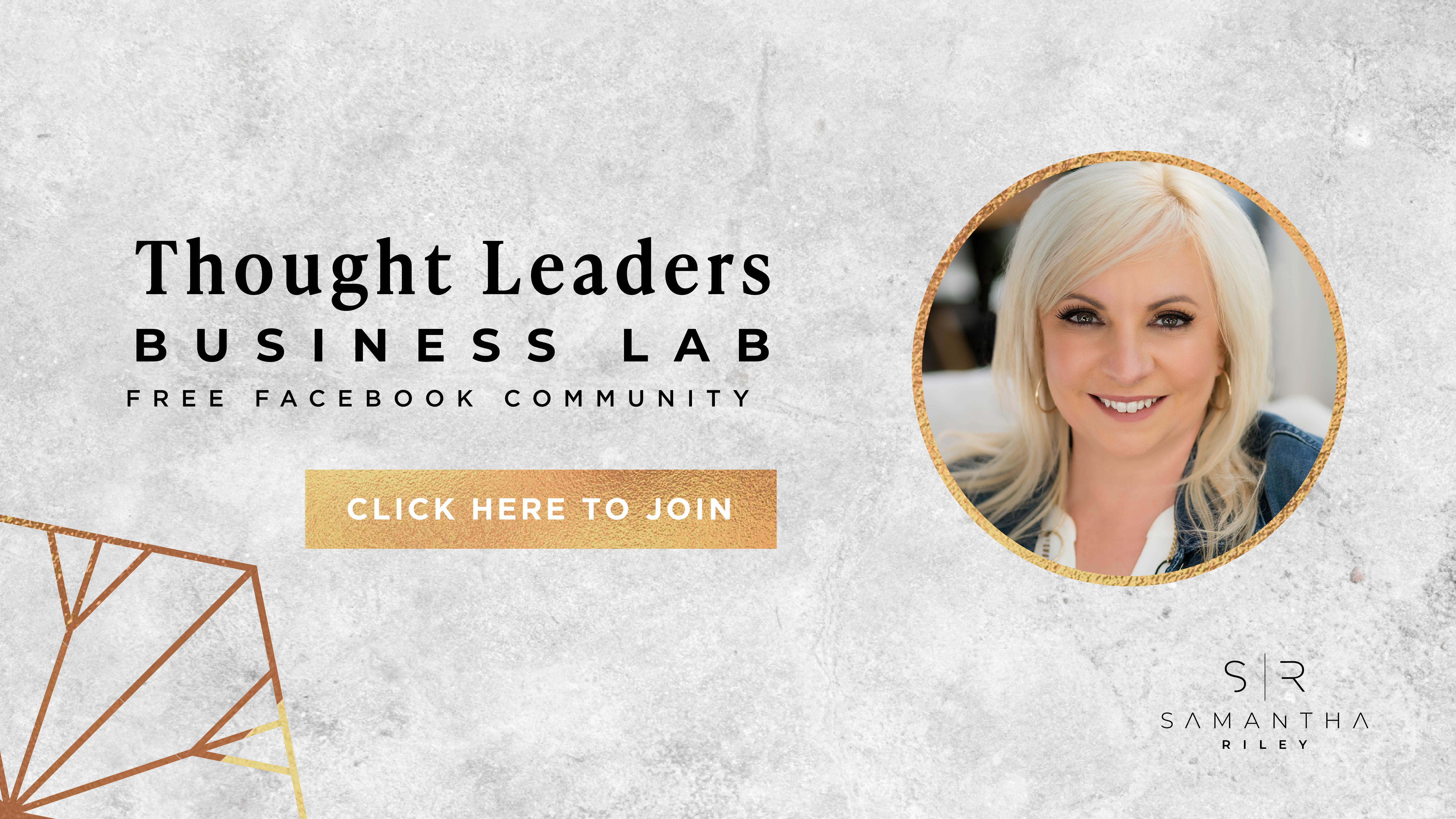 Haven't left a review yet?  We'd love your help to get to 100 reviews.  All you have to do is go to https://samanthariley.global/itunes Thanks so much for your support of the show.
Do you have a guest suggestion for the Thought Leaders Business Lab podcast, a suggestion for a topic, or maybe a question you'd like answered on the show?  Click here and let us know:  https://samanthariley.global/submit-suggestion/