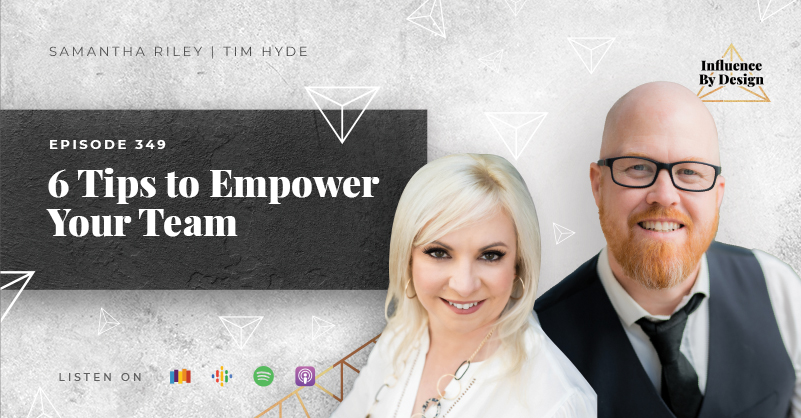 6 Tips to Empower Your Team
If you want your business to create more growth and impact, you will need the help of other people.  However, many people get frustrated because they end up spending more time with their team, rather than freeing up their time.  
In this episode of the Influence By Design podcast, Samantha and Tim discuss six tips that you can do as a business owner to empower your team. 
When we create opportunities for our teams to take ownership of their positions and handle responsibilities, they take ownership of their outcomes and resonate more with the vision we have for the company.
If you want to know more about how you can empower your team and how it will benefit your business, let's dive in.
IN THIS EPISODE YOU'LL DISCOVER:
Why do we need to empower our teams? (02:29)

The outcome of solving business bottlenecks (09:40)

 Tips to empower your team (11:26)

Get your onboarding process right (12:00)

The importance of including your team in planning (15:07)

The value of structuring a team meeting (17:15)

Creating a bottleneck register (19:50)

Action and Ownership (22:08)

Reward and Recognition (25:43)
QUOTES:
"If you don't empower your team to have responsibilities and execute them, you're never going to move from OWN a job to OWN a business stage." -Tim Hyde
"If you can climb a mountain on your own, it's not a very big mountain. The more impact you want to make and growth you want to have, you will need people along the way to help you. " -Samantha Riley
RESOURCES MENTIONED:
The 5 Biggest Mistakes That Coaches Make That Prevent Them From Having A High Performing Team
Rich Dad Poor Dad: What the Rich Teach Their Kids About Money That the Poor and Middle Class Do Not!
Rich Dad's CASHFLOW Quadrant: Rich Dad's Guide to Financial Freedom
SHOW SPONSOR
This episode is sponsored by Your Podcast Concierge.  Affordable podcast production for coaches and speakers who want to increase their authority and generate leads from their show.  You press record, and let them do the rest.
​​
SUBSCRIBE & REVIEW THE INFLUENCE BY DESIGN PODCAST 
Thanks for tuning into this episode of the Influence By Design podcast. If the information in any of our conversations and interviews have helped you in your business journey, please head over to Apple Podcasts, click the 3 dots in the top right corner of your smartphone screen, follow the show, and leave us an honest review. Your reviews and feedback will not only help us continue to deliver valuable content, but it will also help us reach even more amazing entrepreneurs just like you!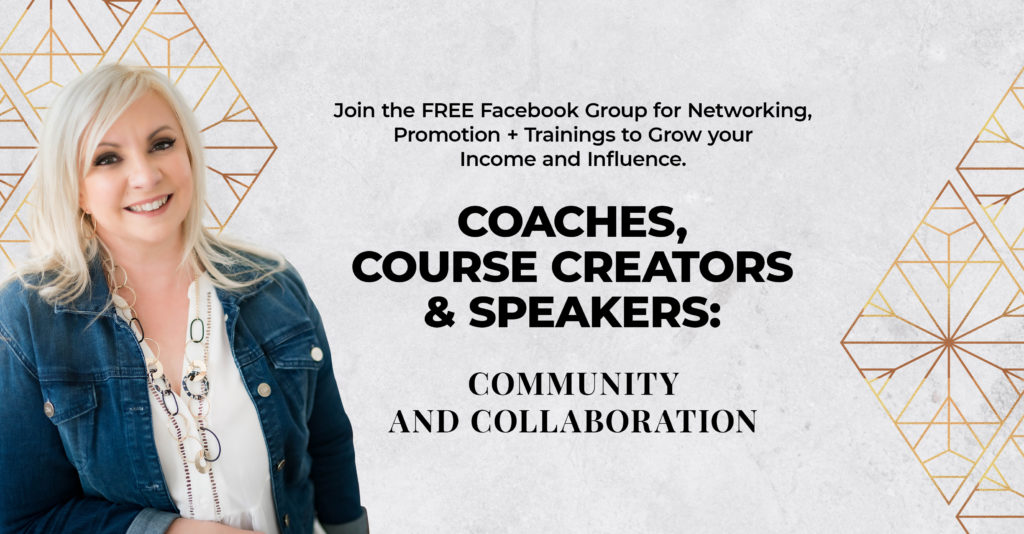 BOOK A BUSINESS ACCELERATOR CALL
If you're a coach who wants to create consistent monthly recurring revenue and scale your business, book a quick 15-minute Accelerator Call.  
We'll work together to identify:
Your current situation and immediate opportunities for growth

Uncover the #1 thing holding you and your business back from scaling

Develop a 3-step implementation plan
Click Here to book your no-charge Accelerator Call.
WHERE TO FIND TIM HYDE
CONNECT WITH SAMANTHA RILEY